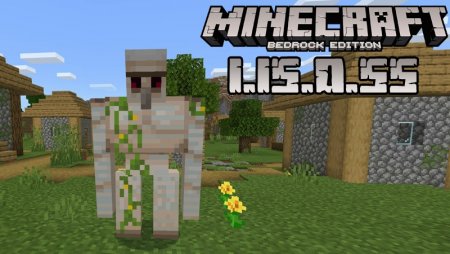 Minecraft for Android
Minecraft PE 1.15.0.55
Are you a loyal Minecraft Bedrock user and try to explore all the game updates? If this is so, our website represents a perfect tool for you, because it always publishes relevant MCPE-related news, including the latest game versions. Today we will present the freshest one, which is Minecraft PE 1.15.0.55.
Before telling you what it brings, let us warn you that this is not a full game version, this meaning that Realms and MCPE users using full versions will not be accessible while trying it. Please make copies of your worlds, both created in this version and in the version you are using at the moment in order to avoid losing them.
Changelog of Minecraft Bedrock 1.15.0.55
Minecraft Bedrock 1.15.0.55 brings many changes. Here are the most important ones:
Players will see nice and correct ratings when scrolling through the Marketplace
If kelp is broken by pistons, but not entirely, the remaining part will grow further, its average age  being of twenty-four
Waterlogged blocks are going to lose their state every time they are moved with the help of a piston
Obsidian can be broken by blue weather skulls
The Ender Dragon breath does not bring instant death to the player as it did before the present beta
Hopper mine carts, if broken by shooting a trident at them, will drop both mine carts and hoppers
Several recipes for crafting Honey blocks and multiple honey blocks were improved and the developers removed some minor errors related to them
Every time the player cures a zombie villager, he/she will obtain discounted trades
If the player cures a zombie villager, he won't be able to change professions anymore.
In Survival game mode, Vindicators remain neutral until they are hit by the player.
The enchanted books offered by librarian villagers now include enchantment books for tridents.
Wolves heal if fed with meat
In addition to these changes, the MCPE developers also removed several crashes and bugs.
In order to find out more about this game version, watch the video below the article before downloading it.
If you liked our article and the attached beta, share it with all your Minecraft using buddies and leave feedback.
Like we mentioned in the beginning, we publish the news about the latest updates among the first, but in addition to this, you will also be able to check a lot of interesting maps, mods, and textures. Have a great time!
Video Trailer of MCPE 1.15.0.55
---
7 March, 2020