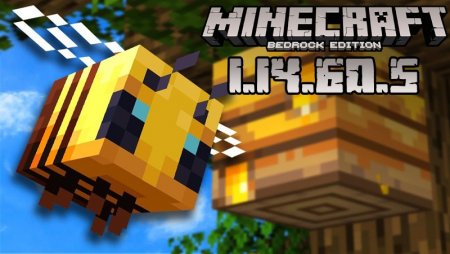 Minecraft for Android
Minecraft 1.14.60
The followers of our website finally have the chance to install and enjoy Minecraft 1.14.60, which is a full game version, the builds made in it promising to be stable and the gameplay as smooth as possible. Moreover, you can use it to play with your Minecraft PE friends that also use full versions and of course, in Realms, which is not possible in case you use a beta.
Update Minecraft Bedrock 1.14.60.5
The developers had to work on removing several detected crashes and problems. They used to occur:
When leaving a Minecraft PE world
When a split-screen Minecraft PE player exits a world
Sometimes in the process of world loading after upgrading it
When writing specific characters in On Signs or on Book and Quill
When using animation controllers from behavior packs in Realms
If the player is not logged into his Microsoft account and tries to transfer his purchases or even access the Marketplace
In addition to the above-mentioned problems, the developers had to remove a prompt appearing sometimes and relating that the player does not have enough storage space on the device he/she uses to play MCPE (even if there is enough storage space).
The Nintendo Switch users also complained that their games crashed sometimes, so special attention was paid to this platform and all the possible crashes were removed.
If you are interested in installing the present version, use the download button below the video trailer, invite your friends to try it too, and let us know about your opinion on it.
Visit us on a regular basis because in addition to the latest game versions, we are permanently publishing new articles on the most popular maps, textures, and mods and all of them have free download buttons.
By the way, a grand new version on the Nether Update is coming really soon, so stay tuned!
Video Trailer of Minecraft 1.14.60
---
17 April, 2020