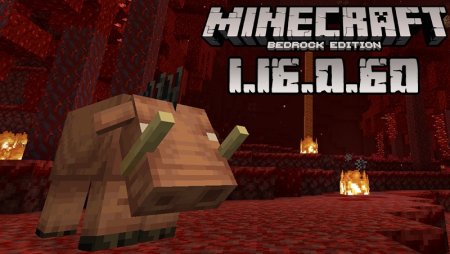 Minecraft for Android
Minecraft PE 1.16.0.60
You are lucky to have entered our website today because a great new game version is waiting for you to explore it. This time the Mojang team did not make any noticeable changes, but they did a great job at fixing several really annoying bugs and a lot of crashes.
Please keep in mind that you won't be able to play in Realms while testing 1.16.0.60 because it is a beta, not a full game version. The players who prefer full versions won't be able to play with you either, but anyway, you have tons of possibilities with this beta and in addition your gameplay will be much smoother than before.
Bugfixes in Minecraft Bedrock 1.16.0.60
Like we already told you, the MCPE developers had to work on more crashes than they usually do. They detected some related to the graphics, some occurring when the player does not sign in into the Xbox One account and some when creating a new world under certain circumstances (in case a resource pack is already active). Naturally, all the above-mentioned crashes were removed and won't prevent us from having a nice gameplay anymore, but this is not the entire work done by the hard-working team. They also resolved the following problems:
The settings on Window 10 platforms displaying incorrectly the fancy leaves option
Cubemaps not updating properly if the MCPE user changes the resource packs
Some fonts disappearing in certain situations
Flickering chunks and player's username
Constant warning messages appearing because the missing textures are converting all the time
/kill command not being functional towards summoned NPCs
Thumbnails not loading correctly in the marketplace (issue affecting only certain platforms)
The chat having an incorrect font
Not always functional download bar.
By downloading this version, you will be able to check all of the above-listed fixes, but before hitting the button below the article, we recommend you to make copies of the worlds you are working on at the moment because this beta will replace them and you might simply lose them forever. Stay tuned if you want to always be up to date with the latest game updates and to discover a lot of fascinating maps, cool mods, and other MCPE-related articles. Have a good time!
Video Trailer of Minecraft Bedrock 1.16.0.60
---
9 May, 2020