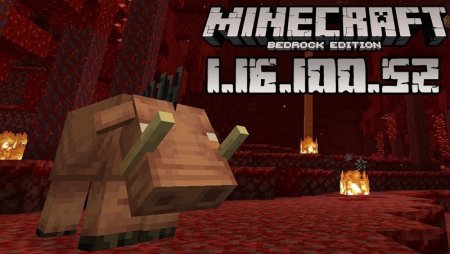 Minecraft for Android
Minecraft PE 1.16.100.52
Remember we told you that you will always be among the first to check the latest game versions if you will follow our website? Well, we usually keep our promises so here we are, presenting you the newest beta called Minecraft PE 1.16.100.52.
We are sure you know all the rules regarding beta versions, but just in case, let us remind you of them:
Do not expect that the builds created in a beta version will be of the same quality as those created in full versions
While trying the beta, you won't be able to play with non-beta users and in Realms
The builds created in a beta cannot be accessed using earlier game versions, so we recommend you to make copies
As soon as installed, the beta will replace your existing MCPE world and you might lose it unless you make a copy
And now, let's see what is there to explore this time:
What's new in Minecraft Bedrock 1.16.100.52
By downloading this update, you will discover dozens of useful fixes and general improvements. We will start with the fixes. The following crashes and bugs were removed and won't stand between us and a smooth gameplay anymore:
The crash happening when the player entered his/her MCPE world with a specific texture pack
The crash happening when giving a tag to the Ender Dragon
Fence gates not connecting to blackstone as to other walls
The roots not removing normally when placing a block on the Crimson / Warped roots
Target blocks lighting up additional blocks that are above them
Impossibility to place cocoa beans on specific Jungle wood variations
XP orb depending on the world lighting (now it is set at max brightness)
Items floating too low once dropped
Dragon Egg not always dropping in case it is hit by an explosion
Mobs not being able to leave lava blocks
Several path-finding and navigation-connected errors
Besides these fixes, you will discover several important technical updates and some cool changes among which:
Salmon and Cod dropping cooked fish when killed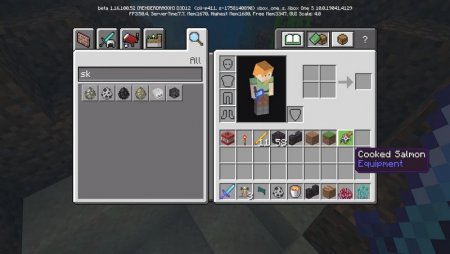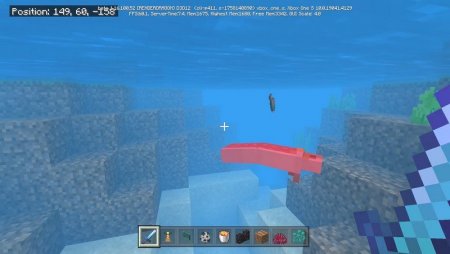 Possibility to use the /give command for obtaining farmland
The UI supporting asperite JSON files for the animations
Three new commands: /structure, /ride, and /playanimation
To find out more details about the present beta, watch the video trailer below the article.
Please be generous and share the news about the release with your friends and leave feedback letting us know what you think about it.
When you are done with exploring the above-described beta, we invite you to visit us and check the multitude of popular maps, mods, textures, and other MCPE-related articles with free download buttons. Have a good time!  
Video Trailer of Minecraft PE 1.16.100.52
---
22 August, 2020