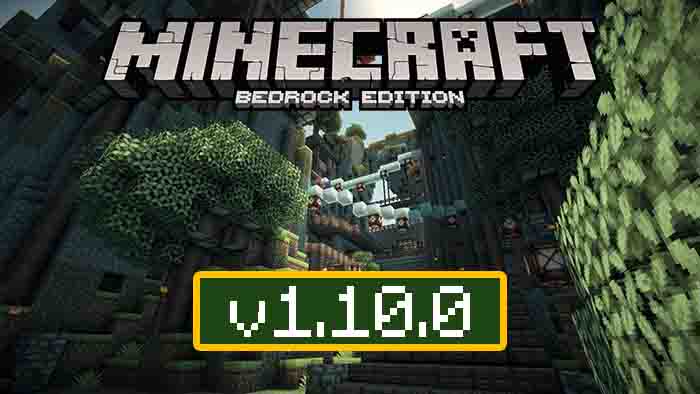 Minecraft for Android
Minecraft 1.10.0
A few months later, the beta test of
Minecraft Pocket Edition 1.10.0
developers released the full version of
Minecraft 1.10.0 on Android
and other gaming platforms. On our site you can read with a full list of changes, as well as download the
apk file
of the
game
Minecraft PE 1.10.0
.
So, below we have published a few points - the most useful changes to Minecraft Pocket Edition 1.10.0!
Shields have arrived!

New features including the Texture Update, crossbows, lanterns, and the loom

Many experimental features coming in the Village & Pillage Update (1.11)

The ability to create new entities using Add-Ons

Several gameplay tweaks

Hundreds of bug fixes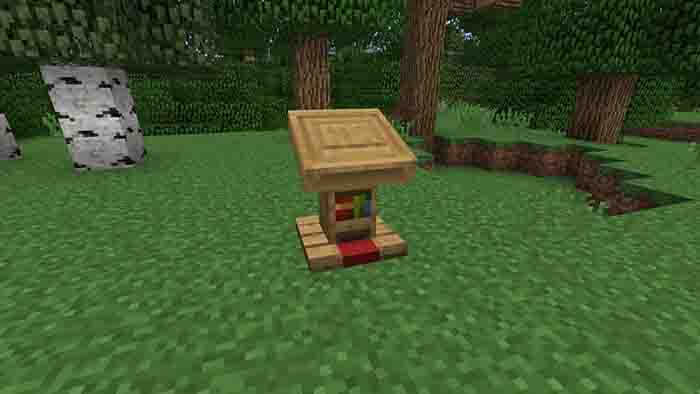 If you want more details about the
Minecraft Bedrock 1.10.0
update, then check out the official change list. This list of changes to
MCPE 1.10.0
was taken on the official page of the Mojang company -
feedback.minecraft.net
Shields! Shields! Shields!

A long-requested community feature has made its way to Minecraft
Shields can be used to block enemy attacks
Sneaking activates the shield when equipped in either hand

Texture Update

Many items, blocks, and more have fresh new textures!
More updates to textures and tweaks will be arriving in the upcoming 1.11 update

Crossbow weapon with new enchantments

Multishot
Piercing
Quick Charge

New Wood blocks and Stripped Wood blocks

Known to many players as Bark blocks
Existing wood blocks have been renamed to Logs and Stripped Logs

Lantern

A new light source that can be placed above or below blocks

Lectern

Place a Book and Quill or Written Book on the lectern, which will allow multiple players to read it together
A Book and Quill can be read, but not edited when placed on a lectern
Redstone functionality will come in a later update

Loom

A much easier method to create banners!
The Loom only uses one dye to apply a pattern. It can also use Banner Patterns to apply special patterns
Banner Patterns can be crafted using Paper and various items
Pressing the help button links to the relevant How to Play section for more information

Jellie

Winner of the community cat contest!
A new cat variant that can be found in villages

Pillagers

A new illager mob that engages players and villagers with ranged attacks
In the 1.10 update, pillagers are only available in Creative Mode
Further functionality and spawning in Survival Mode will be released in the 1.11 update

New Achievement: Fruit on the Loom

Make a banner using a Enchanted Apple Stencil (20G)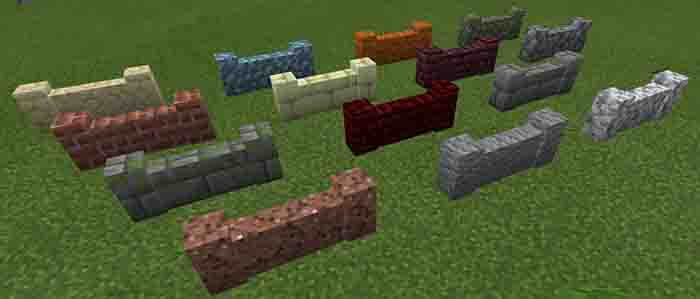 Above, we published the most interesting changes to
Minecraft Pocket Edition 1.10.0
! If you like this article - leave a review in comments!
I wanted to remind you that on our website you can download not only
Minecraft PE 1.10.0 for android
, but also add-ons to the game.
On our website quite often there are great add-ons for the mobile version of Minecraft. You can download on this website
add-ons
,
textures
,
maps
,
skins
and even find unique
seeds
to generate the world of Minecraft.
Minecraft PE 1.10.0 for Android
Minecraft 1.10.0 release
---
29 May, 2019