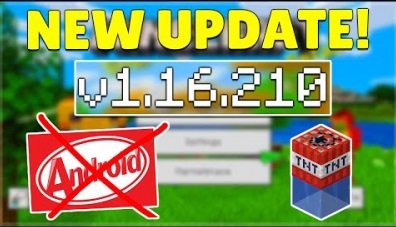 Minecraft for Android
Minecraft PE 1.16.210
We have explored a lot of beta versions lately. Some of them were really awesome and brought amazing new features, others disappointed us because they either brought bad news, for example, the removal of the glow squids (luckily they are back now!), or pathetically short lists of bugfixes. In the full version that we will talk about today, that is Minecraft PE 1.16.210, the MCPE developers decided to bring all the best changes and fixes together so we can enjoy a really nice and smooth gameplay.
Happily, now you can join Realms and other Bedrock users who play in full versions (even earlier ones) and you can forget about worrying about your builds' quality.
Changes in Minecraft Bedrock 1.16.210
Besides the multitude of interesting new experimental features discussed in the articles that were published lately, you will also have the chance to enjoy the following changes:
Nether having more ambient sounds added, this making this creepy place even creepier and more atmospheric
A lot of new tools that will be useful for addon and map creators
Generation of coral fans in oceans ( only when using bone meal)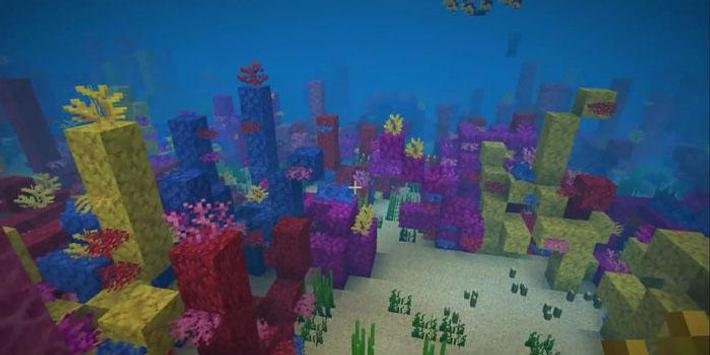 New shortcut keyboard button to access the full screen mode with just one click (F11)
Addition slider in the audio settings so you can use for the text-to-speech option
Even if there are many problems still unsolved, many of them affecting only players using certain devices to play (Xbox One, PlayStation 4, Nintendo Switch), and some affecting all the players, the MCPE developers managed to fix an incredible number of bugs lately. We will enlist only the most serious ones, but anyway, you don't have to worry about them anymore since they were all successfully removed. So, these bugs were:
Multiple game crashes
Players not being able to access servers when these servers have a low view-distance set
Players getting incomplete error messages when having problems signing in
MCPE worlds not getting synced to the cloud sometimes, this issue affecting only the Xbox users
Users not being able to join servers repeatedly after suspending their game
Multiple problems related to the screen reader and to the achievements screen
Problems not letting certain commands function properly, for example /setblock, /clone, and /summon
Skin preview not working when accessed with controllers
In-game links being outdated
Achievement rewards not being shown as they should after the user changes his/her language settings
Achievement names being displayed only in English, other language settings not working for them and for their descriptions
Some sliders from the audio settings not highlighting when hovering over them
RTX glitch happening when the window is not maximized
Players having issues when crafting with the ink sacs that are not dropped traditionally but obtained by trading with the wandering trader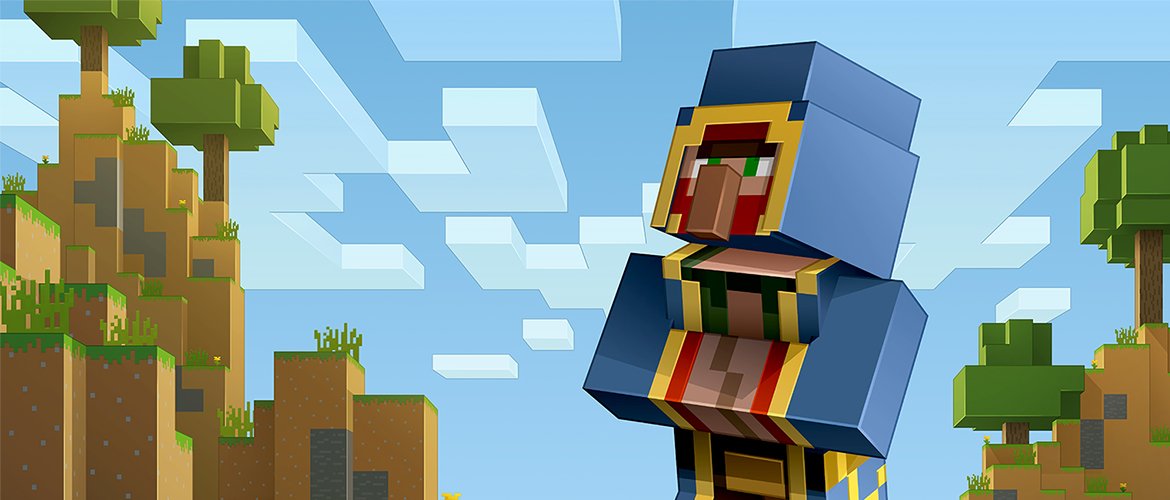 TNT launchers that should launch players and mobs in the air not working
Players receiving no experience after smelting brick blocks
Snow layers accumulating in straight lines
Minecarts not updating their sound and other effects properly
Foxes refusing to harvest and consume sweet berries
Parrots having a wrong flying behavior
Ender Dragon being rather laggy
Slow and laggy animation of falling blocks
Players not getting back any blocks after mining crimson hyphae with silk touch
Since all these and many other problems have been successfully fixed and we know everything about the new features this version brought, it is time to watch the video trailer and to try it!
If you are happy about the release, share the good news with all your friends, and leave feedback.
If you will check our website often enough, we guarantee that you will always be up to date with the newest game versions and with the most popular textures, maps, and other nice surprises! Enjoy your time!
Trailer of MCPE 1.16.210
---
11 March, 2021