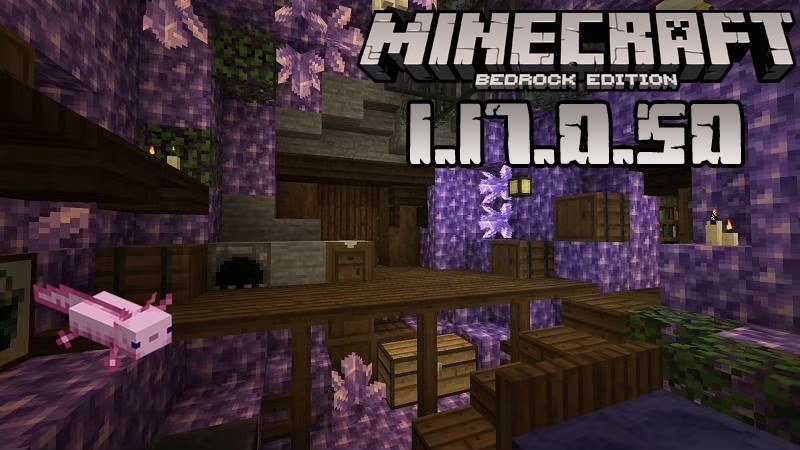 Minecraft for Android
Minecraft PE 1.17.0.50
If you are following our website, you must know how hard the MCPE developers try to impress us by introducing interesting new features, by changing the world generation, and by fixing all the detected bugs promptly and effectively. Week by week they are making our Bedrock experience more and more interesting and today you will have the opportunity to explore other new stuff by installing Minecraft PE 1.17.0.50!
What's new in Minecraft Bedrock 1.17.0.50
As you have noticed from the version's name, we are getting very near to the release of Minecraft PE 1.17, so it was about time to make the so-called experimental features non-experimental, that is to officially introduce them into our gaming worlds. For starters, the developers removed the status of experimental features from the powder snow and from the glow lichens. Now, these two features are component part of the world and you won't have to enable any toggles to see them.
Besides this, the developers also added a big number of interesting blocks and items:
Tuff. This solid decorative block generates deep underground. It can be mined only with axes, because other tools may destroy it. Players can use this block to decorate buildings and other structures.
Raw blocks of iron, copper, and gold have been added. Starting with Minecraft 1.17.0.50, you can create a compact version from raw ore items in order to save space in your player's inventory and in chests.
Amethyst Geodes are new structures found deep in the mines of the Minecraft PE worlds. The outer layer of the geode is made of tuff. The middle one is made of calcite, and the inner one is made of amethysts of different kinds. For example, you will discover budding amethyst. Clusters of amethyst grow on it and they have several stages of growth. The clusters can be broken and they will drop shards that can be further used to craft many interesting things.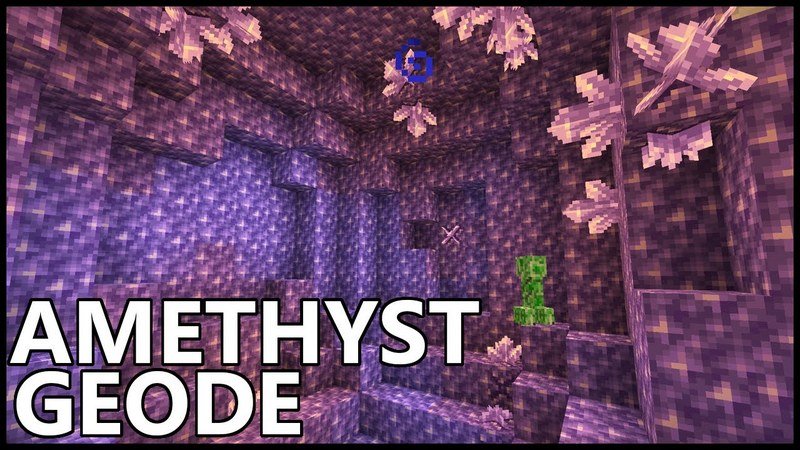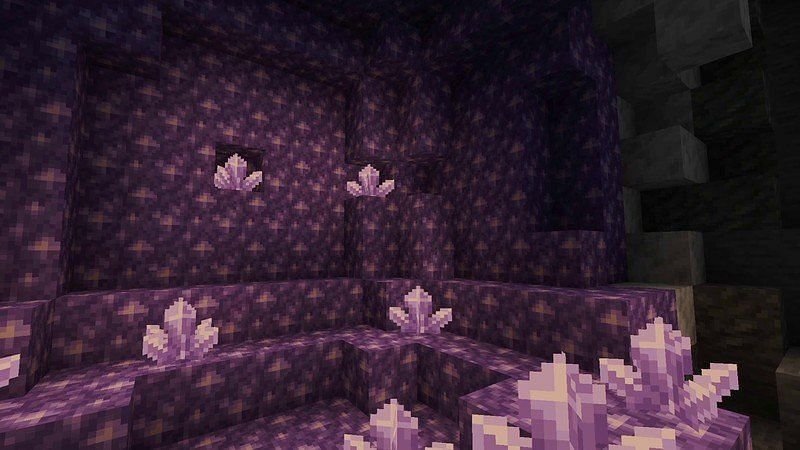 Tinted glass is also a new item. It has nothing in common with normal glass because a) you cannot see through it and b) it does not shatter. Players can craft this kind of glass with shards and normal glass.
In Minecraft 1.17.0.50, you will also discover a cool new tool that you can make from several copper ingots and one amethyst shard. This is the Spy Glass. It is meant to bring the required image closer and allows it to be viewed in detail.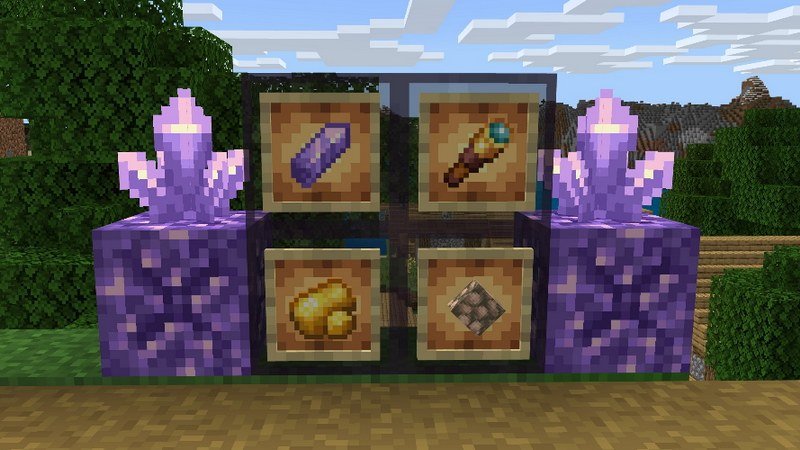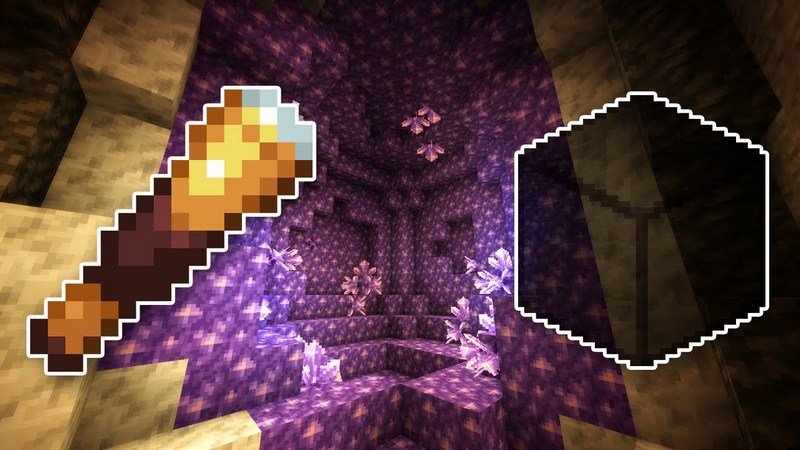 In addition to the development of these new features, you will also notice that some existent experimental features have been subject to changes and fixes. The ones they focused on are:
The caves and mineshafts (you won't find cobwebs in the air anymore)
Axolotls (added the possibility to obtain XP when breeding them and fixed a few bugs)
Copper (changes regards the oxidation and deoxidizing process and the sounds it makes when interacted with)
Deepslates (added the possibility to obtain XP when smelting it and the possibility to use it as crafting material for certain objects)
Dripstones (fixed several errors affecting its name and the fall damage earned by falling on these blocks)
Glow Item Frames (introduced new sounds and retextured them)
Lush Caves (now they generate in the gaming worlds)
Azalea and Flowering Azalea (fixed a bug regards their drops)
Moss Carpets (introduced new sounds)
Pointed Dripstones (changes in regards to the stalagmites and stalactites growth process)
Along with the experimental features, the developers also had to fix several problems affecting other game aspects, namely:
Commands /stopsound and /structure delete
Text-to-speech
Cubemap
Mobs' Spawn eggs
RenderDragon builds
For more details about this new version, you can watch the video trailer below.
If you want to try it, you are welcome to do so but don't forget to back up your existing worlds first if you don't want to lose them.
Please be a good friend and share the grand news about the release with other MCPE users and leave feedback to let us know about your opinion on the new features.
If you want to be among the first to find out about other upcoming game versions, continue to follow us and when you are not busy exploring game updates, we recommend you to check our Mods, Textures, and other sections where you will find dozens of free game-related surprises. Enjoy your time!
Trailer of Minecraft Bedrock Edition 1.17.0.50
---
23 April, 2021