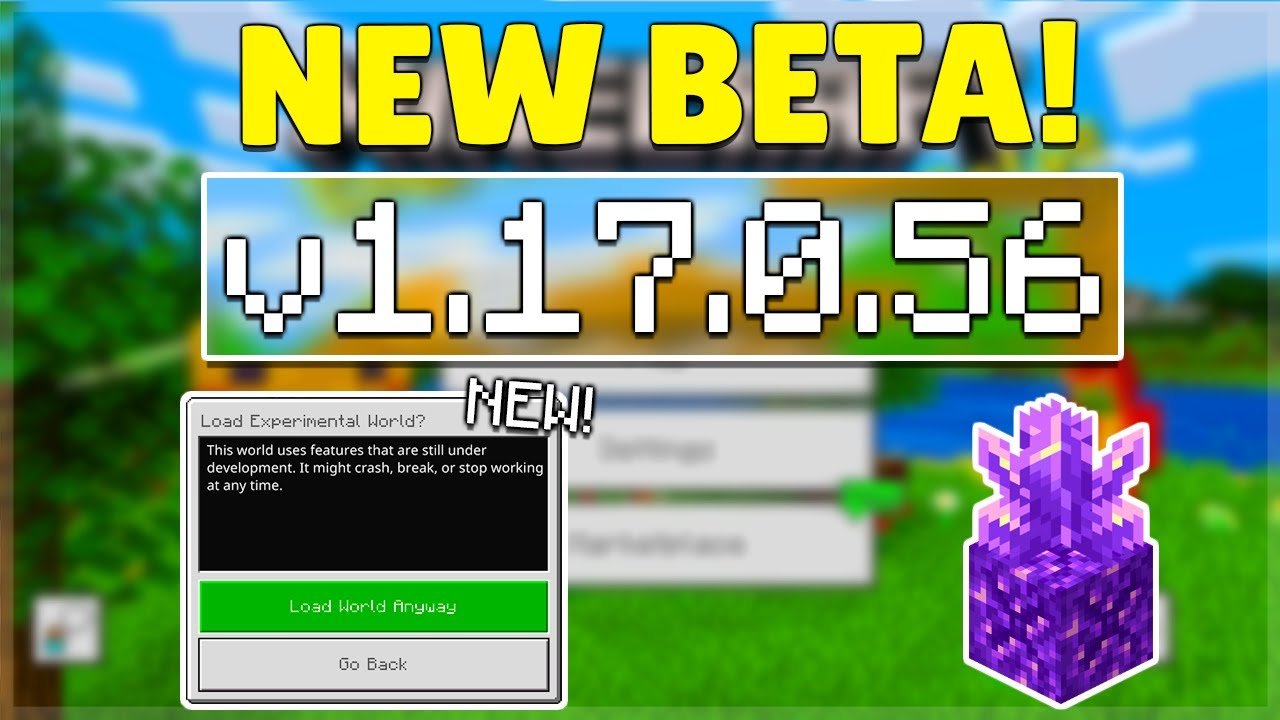 Minecraft for Android
Minecraft PE 1.17.0.56
By visiting our website you can discover dozens of free MCPE-related articles, but the most popular ones are those about the new game versions. Today, in the article you are reading which is dedicated to the newest game version (Minecraft Bedrock 1.17.0.56) you will find important information about its features.
New fixes in Minecraft Bedrock 1.17.0.56
This time the developers had no critical errors like crashes to fix. Of course they noticed and were informed by some players about some problems, but they promptly fixed them. These problems were:
Players not getting noticed if they load old worlds that have experimental features in them into a version where these features are removed from under the experimental toggle
Players not knowing whether the world they are playing in is experimental or not (now these worlds have special labels)
The creation screen not containing any information about the experimental features and their characteristics
Outdated axolotl texture
Axolotls having the custom to attack mobs that are invisible
Baby axolotls turning blue when picked up with buckets
Broken animation of amethyst clusters
Broken animation of amethyst buds
Too frequently placed amethyst geodes
Azalea failing to transform into a tree when bonemealed
Players failing to pick block dripleaves (small ones)
Small dripleaves transforming into big leaves when bonemealed but maintaining the same height
Mobs failing to pathfind around pointed dripstones for some reason
Glowing squids failing to despawn while other mobs which spawn naturally do
Players obtaining an unknown spawn egg when pick blocking a glow squid
Players being able to place many blocks on powder snow, this representing a Java parity issue
The screen getting filled with fog when someone enters powder snow blocks in the third person
Powder snow disappearing if the player extinguishes independently and enters the snow simultaneously
Powder snow corners colliding with mobs
Withers suffering freeze damage in powder snow
Skeletons not playing the correct sounds when transforming into strays
Bees exiting their nests but not being able to enter back
In addition to the fact that they succeeded to fix all the above-listed problems plus several other ones that were less major, the game developers also introduced aquifers with lava in the underground world generation, added tooltips for using spyglasses, and for interacting with water and lava using buckets. They also performed a number of technical updates and changes.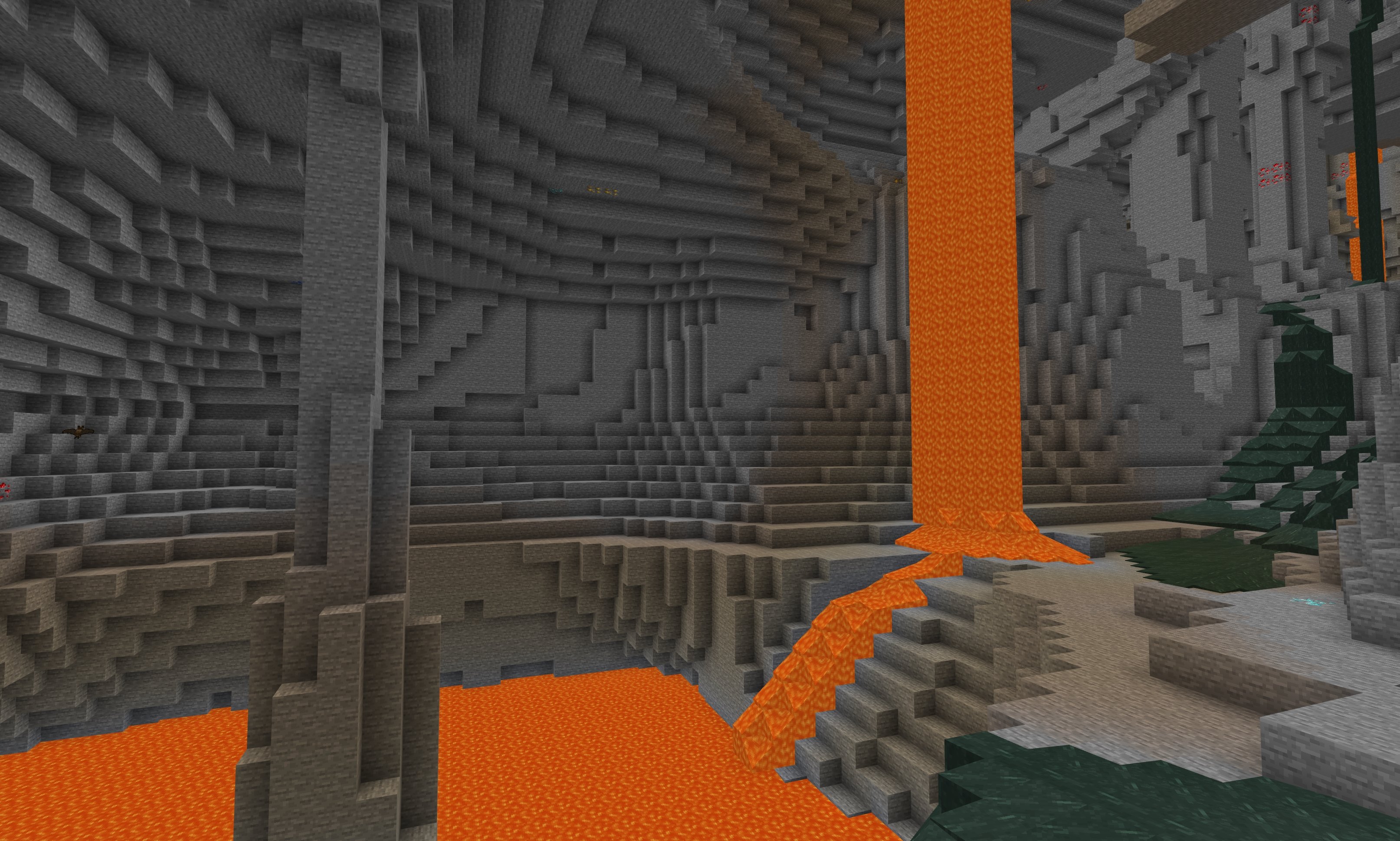 You can find out more information about this beta by watching the video below this article.
Please remember to make a copy of your existing game world before installing this one because otherwise, you may lose it. Also, note that the builds created in this beta can only be accessed either in it or in other upcoming ones, but never in older versions, so it would be a good idea to make copies of them too in case you will want to use an earlier version in the future.
Now that you know about the release and about the version's features, be kind and share the news with all your friends and let us know what you think about it by leaving feedback.
Visit us on a regular basis and you will always be up to date with the latest game-related news. You will also get the chance to try a lot of cool maps, texture packs, and other surprises for free. Enjoy your time.
Trailer of Minecraft PE 1.17.0.56
---
15 May, 2021