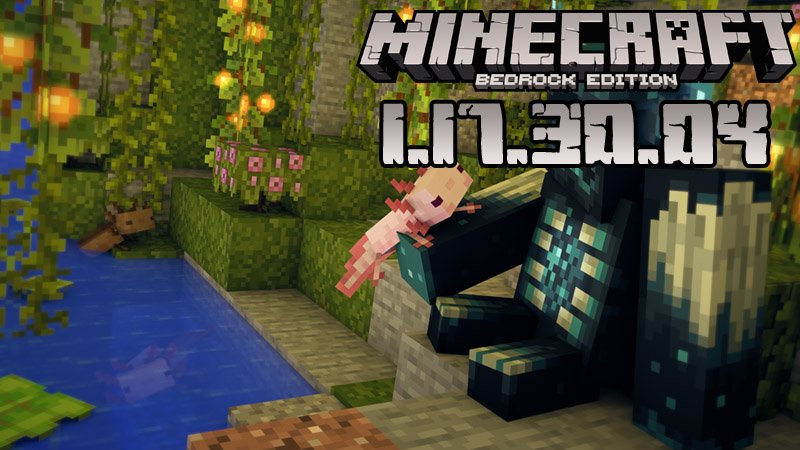 Minecraft for Android
Minecraft PE 1.17.30
Last week wasn't an easy one for the Majong Studios team because they worked very hard to release two MCPE versions: a full one and a beta and we must admit that the results impressed us. We want to share everything we have learned about these releases with you and we will begin with Minecraft Bedrock 1.17.30. Note that its description is a long one so cancel all your chores, sit comfortably study all the features carefully.
Whats new in Minecraft Bedrock 11.17.30
During the development of this full version, the Majong team had to fix more than one hundred issues, but they also made several very important changes and, because we know that you are curious, we will start with them:
Starting with this release, the players will be able to use two new functions: "Corner Mode" and "Respawn Blocks Explode". The first one is for defining the area meant to be saved by the player, including its corners and the second one is for preventing Beds and Respawn Anchors from exploding.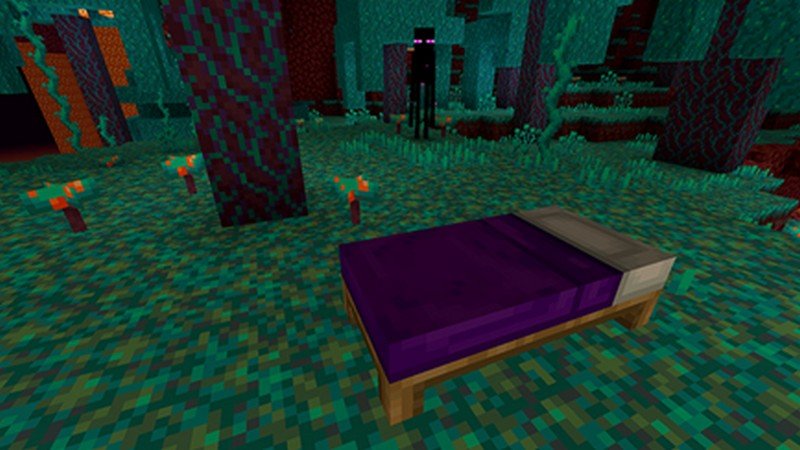 Continued to develop the  Experimental Features by improving the ore generation and adding ore veins,  by adding noodle caves that link large caves between them, by making the terrain and the biome generation better and closer to the Java edition, and by making monsters from caves spawn only when there is absolute darkness around, this giving the possibility to explore and mine without being bothered (of course, if they use a light source).
And now let us tell you about the most serious issues that had to be dealt with:
Players waking up from beds on blocks that could cause damage to them
Players waking up in different places than the side of their beds
Abandoned villages generating too often
Tridents and Bows being held incorrectly (Java parity issue)
Damage buff effects bypassing the player's absorption effect hearts
Signs not being displayed correctly on maps when using RTX
Amethyst buds being placeable on grass path blocks
Multiple problems affecting the UI
Multiple problems affecting Realms
List of servers loading too slowly
Crash occurring when placing structures with commands on unloaded areas
Mobs despawning when teleporting between different dimensions
Multiple problems preventing the Text-to-speech option from reading and narrating properly
Enchanting table being lightless
Thorns enchantment not working as intended
Magma cubes and ghasts spawning in areas that are too small
Phantoms spawning in excessive numbers
Wither not spawning below y=0
Zombies and other undead mobs not burning near powder snow
Tools getting destroyed together with the armor stand when affected by command /kill instead of dropping
Falling gravity blocks breaking when landing on ice, glass, and other blocks
Light blocks not having a hitbox and
Moss blocks and carpet not breaking when pushed by a piston
Soul speed boots getting stuck in the armor slot after losing their durability
In addition to these and other less serious issues, the MCPE developers managed to improve the sound settings by adding more possibilities to the volume sliders and made a lot of technical updates.
If you want to learn more about this version, you can watch the trailer clip below the article.
Please be a good friend and share the news about the present release with other Bedrock players and leave feedback.
Very soon we will publish an article about the second version released last week by the Majong team, so we recommend you subscribe to our website in order to be informed about it. This will also give you the possibility to try the best texture packs, mods, and maps for free. Enjoy your time!
Trailer Clip of Minecraft PE 1.17.30
---
27 September, 2021