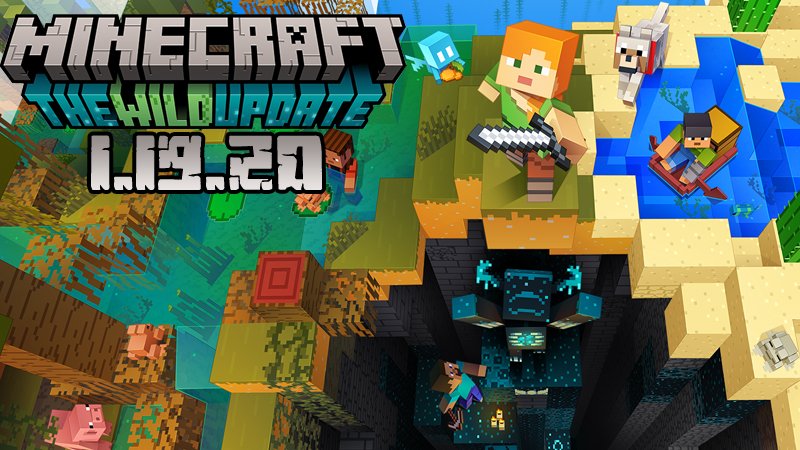 Minecraft for Android
Minecraft PE 1.19.20
Our subscribers have the possibility to download many different mods, textures, and other cool content free of charge, but of course, the most popular articles are those describing the latest game versions. Today you are lucky that you decided to visit us because we have information about a new full update called Minecraft PE 1.19.20.
Bugfixes in Minecraft Bedrock 1.19.20.02
We will not enlist all the bugs that have been detected lately, because the list is way too long, but it is our duty to let you know about the most serious ones. These are:
The heads of spectators rendering incorrectly
Capes and other such items being visible in Spectator Mode while they should not according to Java
Spectators having the capability to enter different dimensions through portals while they are not supposed to do so
Spectators having the capability to use emotes
Spectator players having invisible hands while holding certain items
The goat horn sounds being controlled by "Hostile Creatures", not by "Jukebox/Note Blocks"
The list of blocks under "can place on" getting shuffled randomly after reclogging
Saddled pigs having incorrect tooltips
Hint "toggle perspective" displaying default assignments while it should display the user's assignments
Lanterns distributing random point lights when Ray Tracing is enabled
Decorative veins and sculk catalysts having limits on what blocks they can be placed during the world generation
Sculk Catalysts dropping to many XP
Sensors reacting to boats even when they are not moving in water
Wardens not detecting some of the vibrations that the ensor does, for example flying mobs
Catalysts not making any sounds while blooming
Sensors, shriekers and wardens reacting to the firstly-produced vibrations instead of reacting to those that are closest to them
Trees not being able to grow correctly because of certain kinds of leaves, for example mangrove
Fire affecting bells while it is not supposed to
The smithing table making sounds similar to those made by anvils when used by villagers
New mangrove logs not being functional in crafting camp fires
Normal camp fires not being stackable
Allays collecting only armor items that have similar durability to the held one
Wardens refusing to fall more than three blocks unlike the wardens from Java
Bees getting stuck in non-full blocks when flying
Entity data not getting removed from world save when entities die
 Ender dragons having the ability to destroy operator blocks
Witches not spawning in witch huts
Ravagers refusing to destroy lush cave plants
Hostile piglins not turning neutral when seeing players in gold armor
Tadpoles flapping too fast when on land
All zombies being able to break doors, regardless of the game difficulty level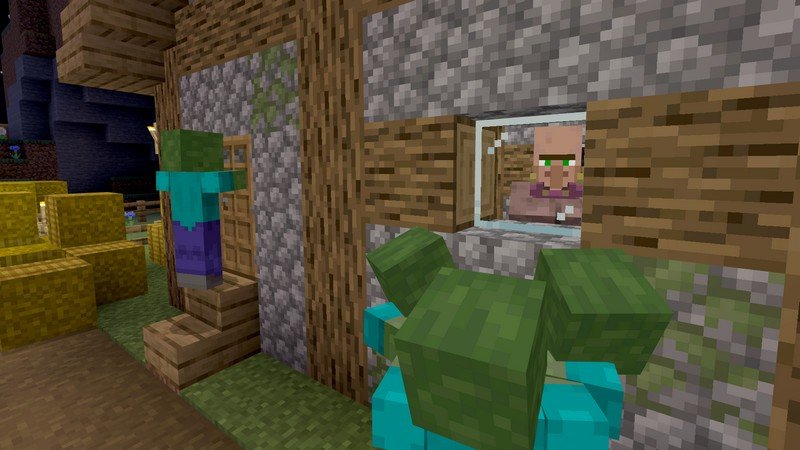 Dear friends, happily, the game developers managed to fix all these plus several other problems, including technical ones, so they will not prevent you from having a pleasant gameplay anymore.
Please share this wonderful news with other MCPE users and leave feedback if you have any questions or suggestions.
Keep visiting our website on a regular basis and you will always be up to date with the latest game-related updates. Enjoy your time!
Clip Trailer of  Minecraft Bedrock 1.19.20.02
---
11 August, 2022