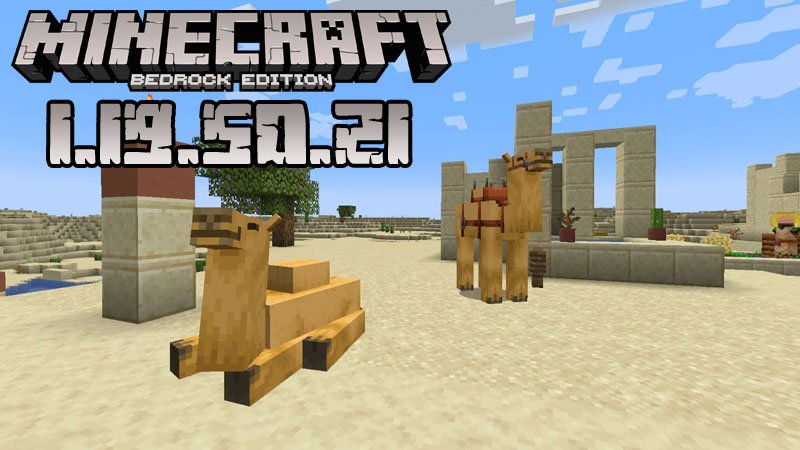 Minecraft for Android
Minecraft PE 1.19.50.21
Minecraft PE 1.19.50.21 is the first beta of this year that brings elements that are planned for the upcoming 1.20 update. We are pretty sure you will have fun riding a new big animal, crafting with bamboo wood, trying on new skins, and so on. If you want to find out more details, don't stop reading.
Main changes in Minecraft Bedrock 1.19.50.21
The game developers added four cool new features from the upcoming big update, but because they are still under development and we are still on the 1.19 version stage, they had to return the Experimental Features toggle so the players can enjoy them.   
After installing this beta and turning on the above-mentioned toggle, you will be able to interact with:
Camels. These animals spawn in deserts and are very tall. They can carry one or two players and thanks to their height, the ones who ride them can avoid melee attacks coming from mobs below. Of course, just as real camels do, the Bedrock ones love cacti and rest on very rare occasions. Players can already tame and breed them.
Bamboo. Now, this wood is much more useful than before. Using it, you can make very beautiful interior elements like stairs, flooring and so on. We must mention that compared to other kinds of wood, bamboo is not very resistant. Even so, it is the only material that rafts are made of, so now, in addition to a brand new material, you also have a new kind of transport.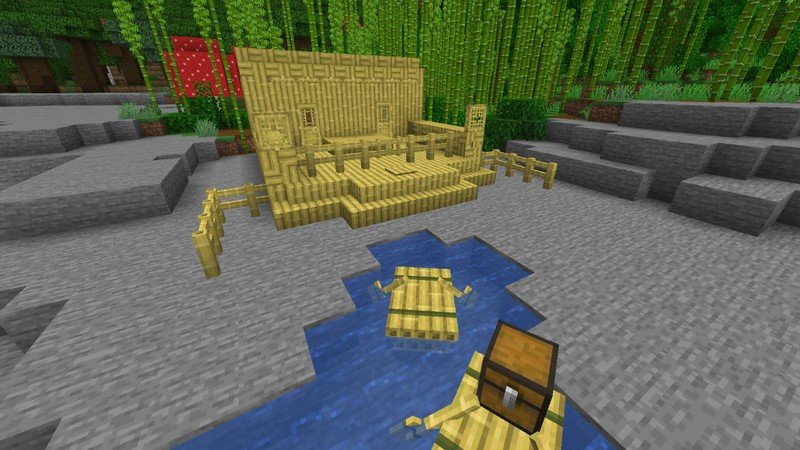 Improved Signs. You can write on the new kinds of signs but you will notice that the UI for the text is different. These signs can be hung and this will give you the possibility to make your gaming world more attractive.
Chiseled Bookshelf. A new kind of bookshelf that will not only serve as a nice decoration item but will allow you to keep your books in order (including enchanted books).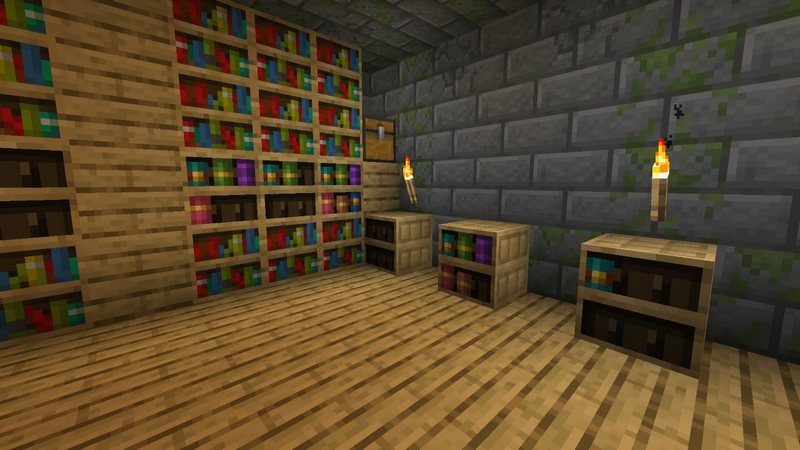 These four features are under the experimental toggle, but the game developers have a couple of other surprises in addition to them. These are:
Updated sounds for some blocks and items
Seven new characters (skins) that were previously talked about in trailers. They are all different and very cool looking. Access the dressing room to meet them.
Improved behavior of allays when using the Creative game mode
Baby villagers moving quicker
There are also many technical changes, but they were made so that the content creators can have more possibilities in their activity and are less interesting to the regular players.
Please do not keep the grand news about this release to yourself. Share the article with all your friends so you can discuss the new features later.
This and the upcoming game versions contain many interesting changes so we realize that you will be busy mainly experimenting with them, but our website also has a very good collection of mods and maps and you are welcome to check them too. Enjoy your time!
Clip Trailer of Minecraft Bedrock 1.19.50.21
---
23 October, 2022