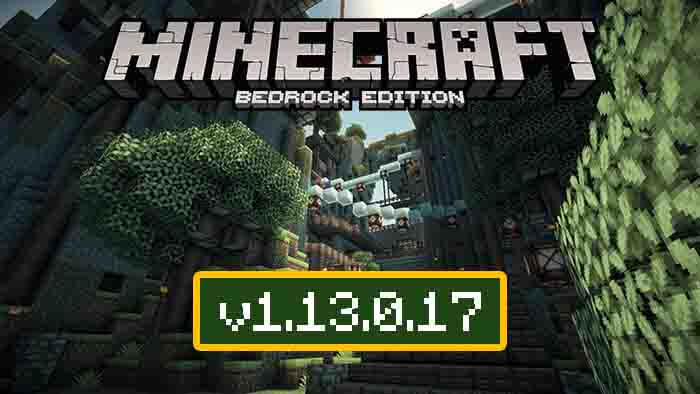 Minecraft for Android
Minecraft 1.13.0.17
Minecraft Pocket Edition 1.13.0.17
was updated quite quickly. The fact is that problems were detected in the work of the skin editor and not only. The developers of the mobile version of Minecraft needed to quickly take some action and release a game update in which bugs in the work of the skin editor will be fixed. They succeeded!
The team of developers who are working on the
Minecraft Bedrock
version
1.13 released
the update 
1.13.0.17 beta
quite quickly. Bugs were fixed in working with the
skin editor
, as well as other bugs. For example, there were problems when working with the command / help. There were also bugs in the behavior of horses, the player's interaction with the fish.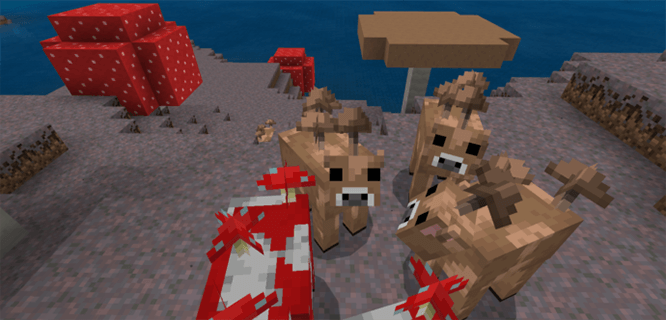 You may have noticed that in previous versions of
MCPE 1.13.0 beta
objects were not correctly displayed in the character's hand in the 3-person game mode. Now these and other bugs have been fixed. You can find the complete list of changes on this page below. The link to the
apk
file
Minecraft PE 1.13.0.17
is below!
---
NOTE:
We initially released this beta as version 1.13.0.16 but released an updated build to address some performance issues on Xbox One
---
What's new in Minecraft 1.13.0.17 beta? 
Crashes/Performance

Improved performance when opening the inventory
Several performance improvements regarding block rendering
Fixed a crash that occurred after attacking a pufferfish
Fixed a crash that occurred when using the Character Creator

General

Partially fixed an issue that caused global resources not to be applied after relaunching the game
Equipped skins are once again retained after closing and relaunching the application

Gameplay

Fixed an issue with block updates on a waterlogged block triggering a Redstone update in the same chunk
Trying to ride a mob our mount no longer uses the item that is currently equipped

Mobs

End Crystals are once again visible in the world
Items in foxes' mouths no longer appear invisible
Decreased the fox's jump attack from 11 blocks to 5 blocks to match Java Edition
Fixed an issue that reverted horses to their old models and textures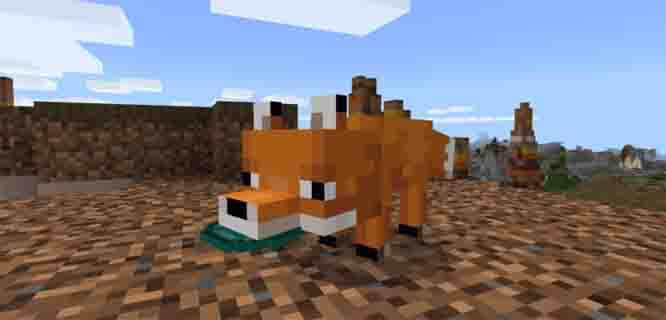 Items

Items held in hand once again have the correct offset in third-person view

Character Creator

Several fixes and improvements to navigating the Character Creator when using a controller
Fixed body features becoming misaligned in the Character Creator
Fixed the Delete Character screen so it no longer has a transparent background

Commands

The '/particle' command once again functions properly
Fixed an error message that occurred when using the '/help' command

Add-Ons and Script Engine

`The boss health bar once again appears when creating a custom wither using Add-Ons
 Link to Minecraft 1.13.0.17 apk coming soon 
We are waiting for the update MCPE 1.13.0.17  to be added to Google Play!
We will be the first to add the apk file Minecraft Pocket Edition 1.13.0.17! Please wait! 
? ? ?
UPD:
Minecraft 1.13.0.17 has not been released for Android.. Recommended to 
download Minecraft 1.13.0.18 beta
!
---
---
---
26 September, 2019