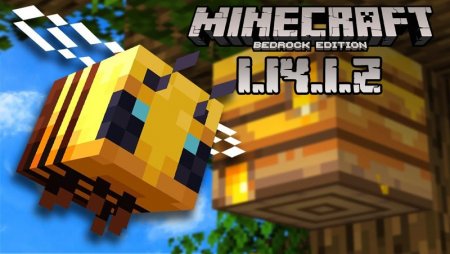 Minecraft for Android
Minecraft 1.14.1.2
Our website provides articles describing the latest game versions and downloads for them among the first and today we will talk about a new update which is Minecraft Bedrock 1.14.1.2. This beta will not change your idea of MCPE in any drastic way since it brings only five changes and fixes, but as we know, they are always welcome because they make our gameplay more comfortable.
Before downloading it, please back up all your MCPE work in progress because this beta is going to replace it. And when you already have worlds created in it, it would be helpful to save them too, because you will be able to access them using only this version and others that are going to be released in the future.  
Sadly, using beta versions prevents players from playing with people who use full game versions and Realms, but on the other side, there is a lot to do and explore with this one too. 
Changes in Minecraft Bedrock 1.14.1.2
As we already mentioned above, this update does not bring a lot of changes. These are:
Fixed a number of crashes that could occur while playing

Improved performance when loading specific skins on servers

Player's hands seen from the first-person perspective are displayed properly now

The text from the screens of the Behavior and Resource Packs was corrected

The bees will not continue to fly around after stinging entities. They will die immediately as it was initially planned. 
These are the changes you will have the chance to see by installing Minecraft Bedrock 1.14.1.2. Now share this article with your friends, hit the download button, explore the new beta and leave feedback.
Between the release of new game versions, you can also download and try the most interesting maps, mods, texture packs and other interesting stuff related to Minecraft PE. Have a good time! 
Video Trailer of 

Minecraft Bedrock 1.14.1.2
---
6 December, 2019