Minecraft Maps
Mine York City Map
Mine York
is a fairly old city, which was created in
2011
. Mine York was originally built for the PC version of Minecraft.
Over the years, the
city's infrastructure
has improved as much as possible. It's time to port the
Mine York
map to the
players
Minecraft Bedrock Edition
.
Download this card you can link below. Before you download this map, watch the video review of this map and screenshots published below.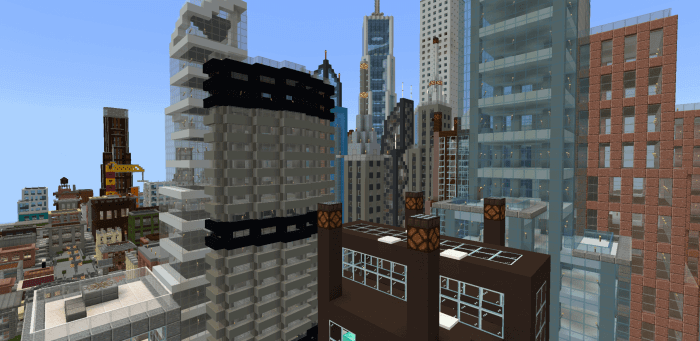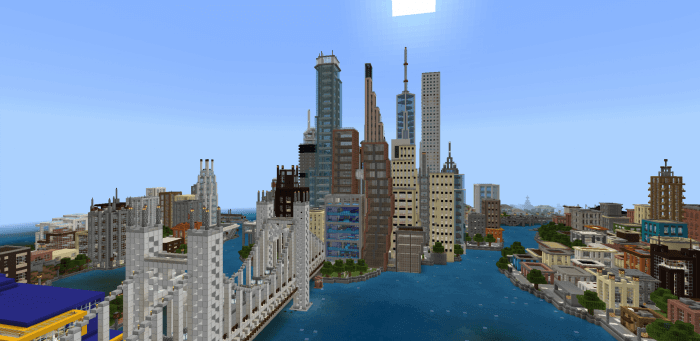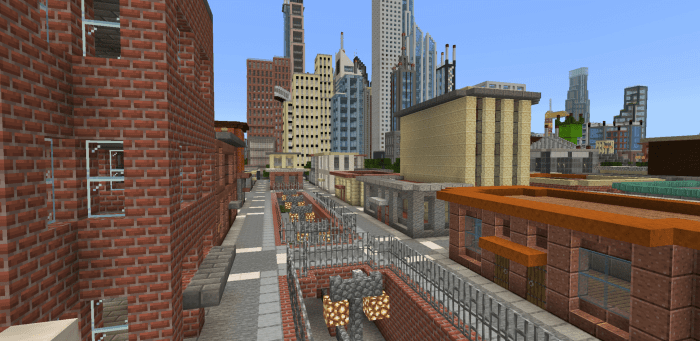 Mine York map overview
The author of this map has invested a lot of his time in creating this map. Please give a reasoned assessment of this map. We hope that you liked this map.
Write in the comments what you like on this map. The map is quite large, so before you write your review - download and install this map on your game client
Minecraft
.
You can download more maps for Minecraft in the section
maps for Minecraft
. If you need modifications to the game Minecraft, then go to the section
add-ons
for MCPE.
Mine York City Map for Minecraft PE

---
9 August, 2019