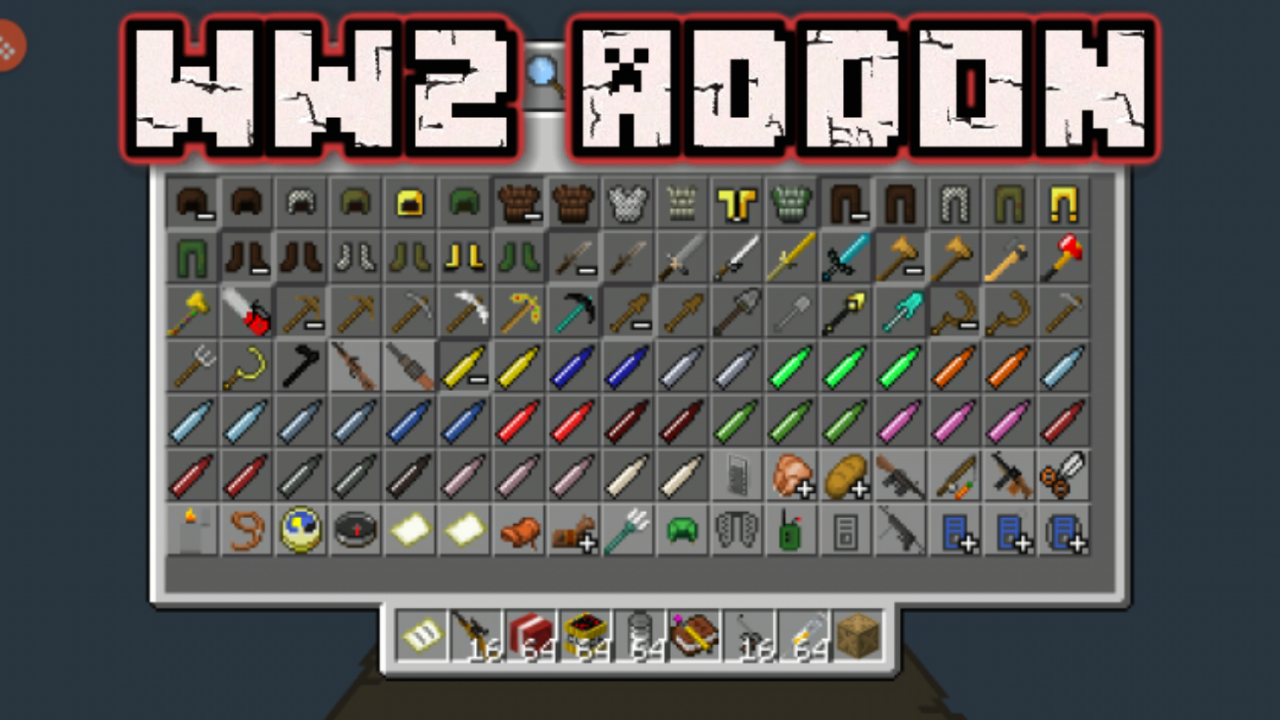 Minecraft Mods
Addon v1.2 FFC WW2 1.13
Finally we have a very cool addon that requires no commands, no functions and is compatible with absolutely any device used for playing Minecraft Bedrock.
Addon v1.2 FFC WW2
brings a lot of new weapons and modifies some game features in a better way.
Features of addon v1.2 FFC WW2
This addon will replace a large number of vanilla weapons by new, cooler ones. For example, snowballs will be replaced by Thompson machine guns, the crossbows by Winchester model 1912 shotguns and the ender pearls by Karabiner 98k rifles. All the guns brought by Addon v1.2 FFC WW2 have specific sounds.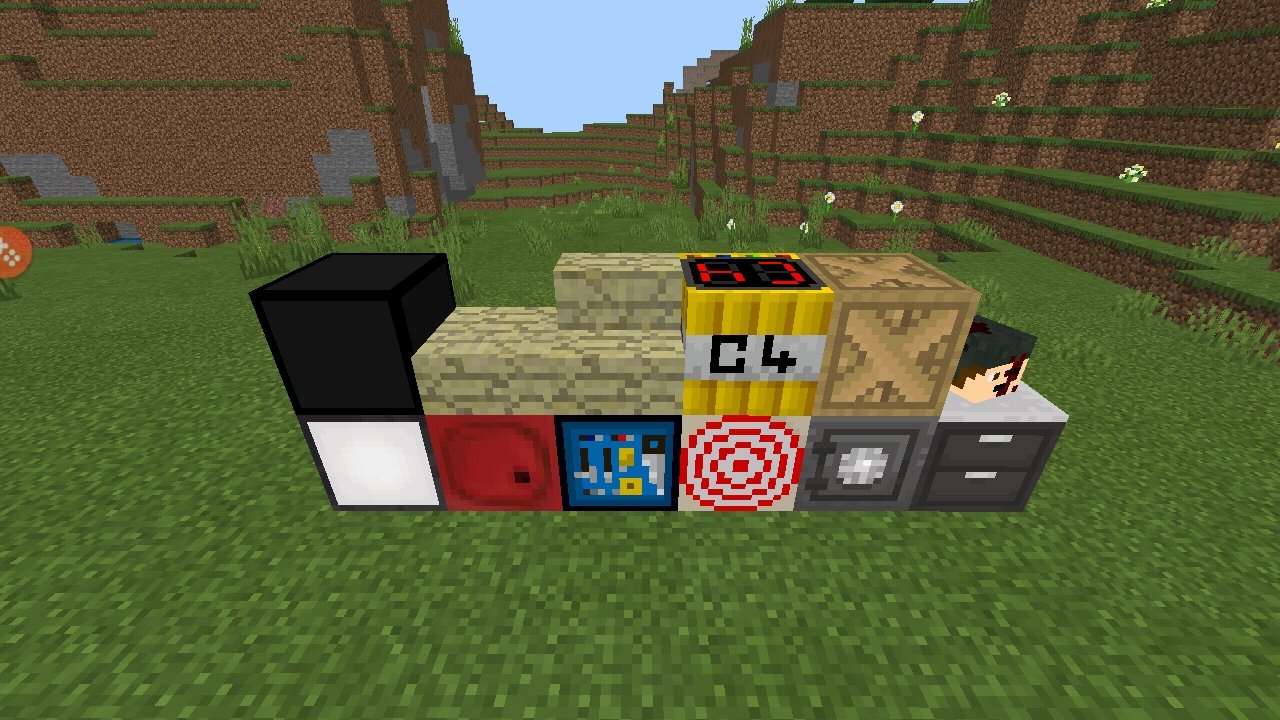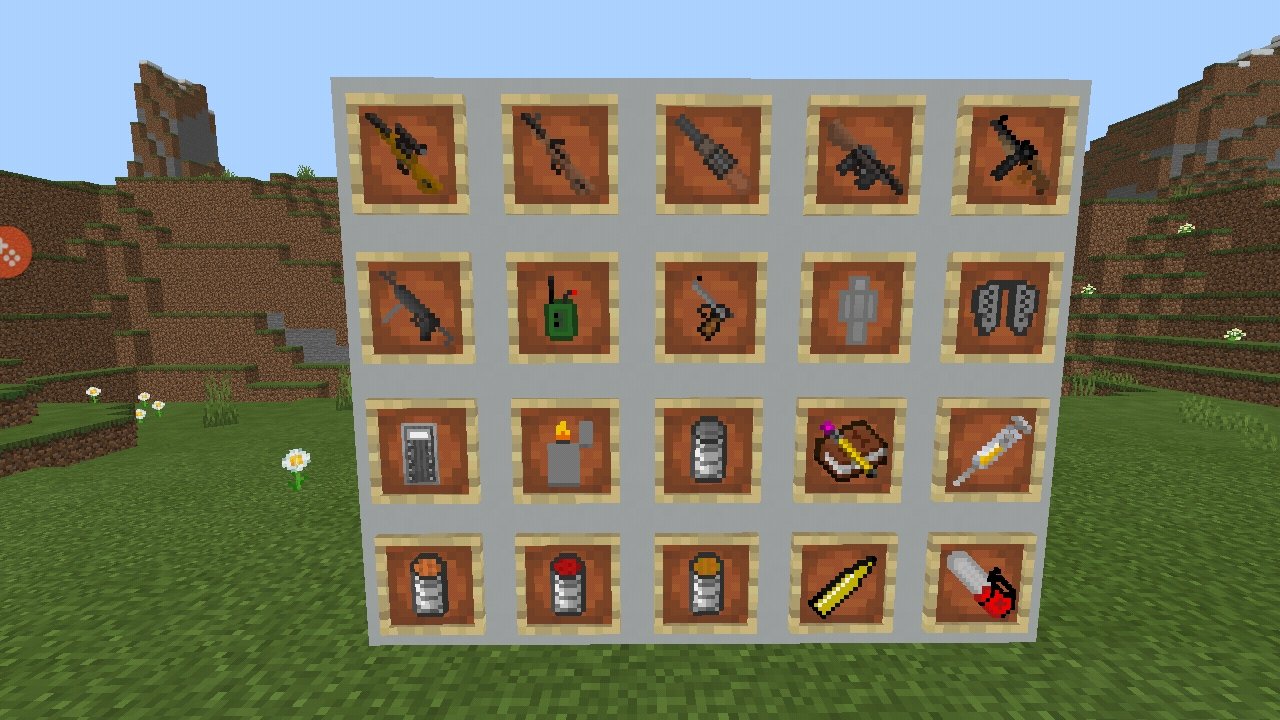 Other important items that will be replaced are the totems that will be replaced by military radio phones and the custom shields which will be replaced by better, metal shields. Some of the existing mobs will be replaced by entities looking like German soldiers and the textures of some blocks were modified too, as to fit the atmosphere. Also, the berries will be transformed into barb wires when placed on the ground and the pumpkin will give you a night vision HUD display whenever you put it on your head.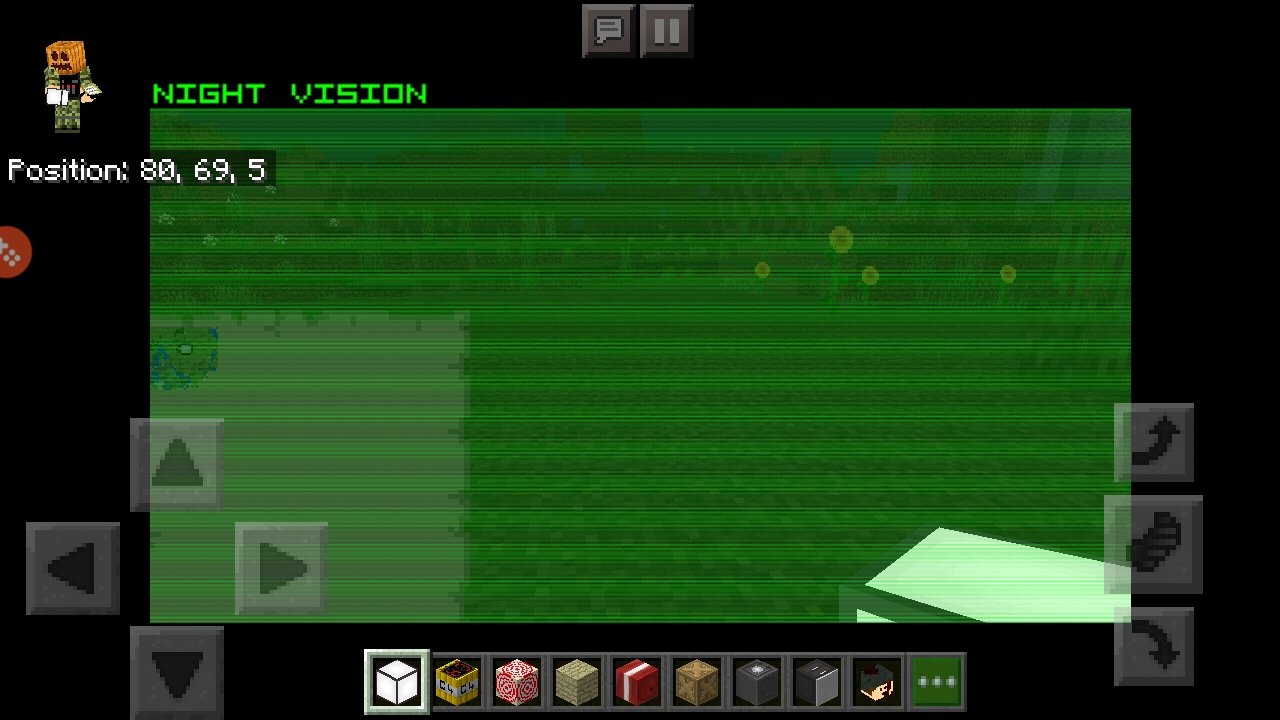 Important!
This addon is compatible only with the latest game versions, namely the 1.16.x ones, for example, Minecraft PE 1.14.0.6. Watch the video trailer, download Addon v1.2 FFC WW2, share it with your friends and leave feedback. Visit our website for other interesting mods, as well as for a lot of other fresh MCPE-related articles. Here you can even take a sneak peek of Minecraft 1.15, the update planned to be released at the beginning of the next year. Video Trailer of Addon v1.2 FFC WW2
---
17 December, 2019