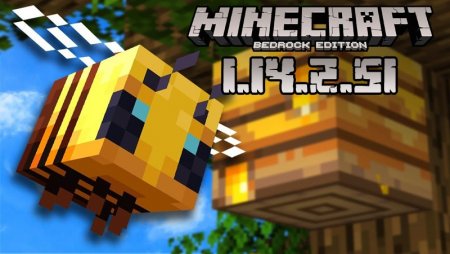 Minecraft for Android
Minecraft PE 1.14.2.51
Dear subscribers, even if all of us are waiting for the release of Minecraft 1.15 but until it is ready, we are glad that the developers pay attention to the requests coming from the most active users. Since a number of crashes have been detected, they made a really good job of removing them in the Minecraft PE 1.14.2.51 beta version.
What's new in Minecraft Bedrock 1.14.2.51
By installing this game version, you will notice that a number of issues preventing players from having a smooth MCPE experience were removed. This time, except for a text problem occurring when using different windows resolutions in the Marketplace, the developers concentrated on fixing some serious crashes. Until now, they could happen in the following circumstances:
During the gameplay
When split-screen users using a Nintendo Switch device to play tried to enter the game
When combining a blank locator map with a compass in the crafting grid
When Xbox One and PlayStation 4 users tried to download a world from the Marketplace
When traveling together with one or more entities through the Nether portal
In addition to the crash fixes described above, this version also brings a change, but it concerns only the map makers and addon creators.
Before clicking on the download button below, we recommend you to watch the video trailer in order to find out more details about the present beta.
If you are glad about the release of Minecraft Bedrock 1.14.2.51, share the news with your friends and leave feedback.
We also invite you to visit our webpage, where you will have the chance to be always among the first to have the opportunity to download the game's latest versions, as well as many interesting mods, maps, and other MCPE-related surprises.
Enjoy your time!  
Video Trailer of Minecraft Bedrock 1.14.2.51
---
9 January, 2020