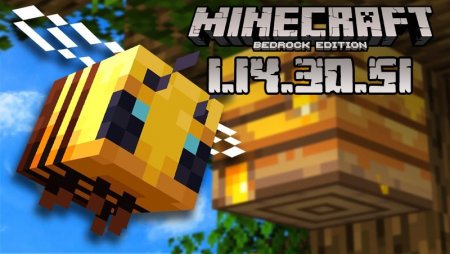 Minecraft for Android
Minecraft PE 1.14.30.51
Dear subscribers, we hope you had enough time to check the version released last week, which is Minecraft PE 1.14.20 because it's time for a new one! In Minecraft PE 1.14.30.51 you will find fewer changes than in the previous version, but they are very useful because they were carried out to make our MCPE experience smoother.
Please note that this is not a full version and this means that while trying it, you won't be able to play in Realms and with non-beta players. We must also warn you that the builds created in beta versions are not as stable as those created in full versions.
What's new in Minecraft Bedrock 1.14.30.51
As surprising as it might seem, the developers, along with the most loyal MCPE players, detect game crashes and they do what they can to fix them. This time, they had to work on some crashes occurring when players using an Xbox One device used 256x resolution packs and when accessing certain MCPE worlds.
Besides the crashes, three more in-game errors that had to be fixed were detected:
Auto-jump triggering suddenly when the player used to walk through an open door sometimes
When crafting more honey blocks, the player does not obtain back the correct number of empty bottles
If the player wants to use split-screen but has the main controller disconnected, he/she is not notified to join the game
If you faced one or more of the above-mentioned errors before, you can forget about them thanks to Minecraft Bedrock 1.14.30.51. Watch the video trailer below the article, use the button to download it and enjoy your time!
Follow our Download MCPE section to always be up to date with the latest game versions. Our website also provides many interesting maps, mods, and other MCPE-related articles, so don't lose any more time. Visit us and leave feedback under the articles you like best!
Video of Minecraft Bedrock 1.14.30.51
---
8 February, 2020