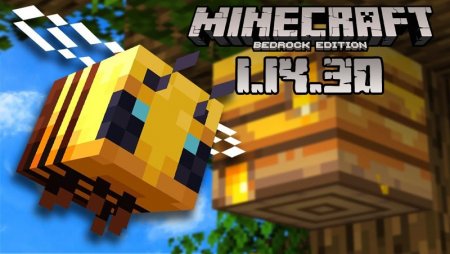 Minecraft for Android
Minecraft PE 1.14.30
You can forget about Minecraft PE 1.14.30.51 now and let us tell you why. The present beta, that is Minecraft PE 1.14.30 combines in it several new fixes and all the ones present in the previous version, making this one more complex and comfortable.
You know that since this is a beta, you cannot expect the builds created in it to be as stable as those created in full versions and that while trying it, you won't be able to play in Realms and with friends who use full MCPE versions.
We would also like to give you one more advice regarding beta versions: save your builds, both those you are working on now using an earlier version and the ones you are planning to create in Minecraft PE 1.14.30 because they might get lost under different circumstances.
Bug fixes in Minecraft Bedrock 1.14.30.2
Today we are not going to talk at all about crash fixes, because you know all of them from the previous version. Instead, we will tell you about the newly carried out bug fixes.
Now, "the sign-in" button will have a normal scale for absolutely all the platforms used to play MCPE
The placeholder text error on the pause menu was removed (error occurring in cases when the player wants to host a game but has problems with the internet connection)
The required number of empty bottles will now be returned to the player when he/she creates honey blocks.
The auto-jump will not get triggered unexpectedly anymore
Several general issues affecting the Nintendo Switch MCPE users were fixed too.
Now, in case you do not own an Xbox One account, you won't be able to buy Realms.
Like we already mentioned, the rest of the fixes are familiar to you from the previous version.
To try Minecraft Bedrock 1.14.30.2, you should click on the download button below and install it.
Our website provides the possibility to download for free the latest game versions along with many interesting maps, textures, and mods. Have a wonderful time together with us!
Video Trailer of Minecraft Bedrock 1.14.30.2
---
16 February, 2020