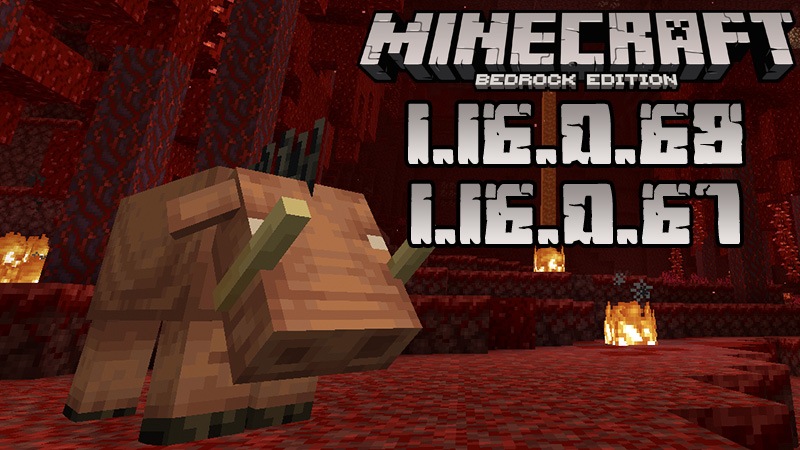 Minecraft for Android
Minecraft PE 1.16.0.68 (1.16.0.68)
Dear friends, here is another beta version of the Nether Update aka Minecraft PE 1.16. It is called Minecraft PE 1.16.0.68 and 1.16.0.67 and it brings only four fixes, but very important ones. You will notice that some serious errors affecting the users of more than one platform were fixed, letting us have a nice and smooth gameplay.
Please keep in mind that this is not a full MCPE update, thus your access to Realms and to non-beta players is still impossible. Also note that this beta will replace your current MCPE work in progress, so, before installing it, it would be a good idea to make copies of your worlds if you want to access them later.
Bugfixes in Minecraft Bedrock 1.16.0.68
Regardless of the fix list's small size, the MCPE developers detected more than one crash that they had to fix so we can have a normal gaming experience. The crashes were occurring in the next situations:
When trying to sign in into the Xbox Life account
When trying to sign in into the Microsoft account
When being online and trying to sign in
In addition to the fixes, they worked on removing the following issues:
A problem with accessing the account and signing in on Nintendo Switch devices
A bug not letting send or receive game invites correctly on mobile phones\
Bugs with account sign in and multiplayer
To find out more about this beta, we invite you to watch the video trailer below this article and if you want to try it, click on the download button.
By visiting our website you can also discover many interesting maps, mods and other cool MCPE surprises, so feel welcome, shared your favorite articles with your friends, and leave feedback. Have fun!
Video Trailer of
Minecraft Bedrock 1.16.0.67
---
12 June, 2020