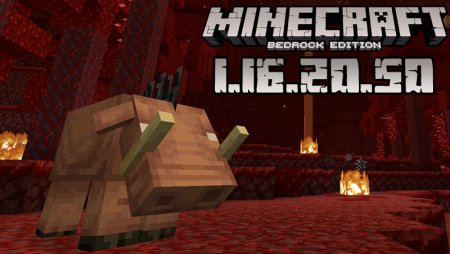 Minecraft for Android
Minecraft PE 1.16.20.50
The last few weeks the MCPE developers brought us two new game updates: Minecraft PE 1.16.0.67 and Minecraft PE 1.16.0.68. Both of them contained less than four fixes but this week is different. We got a new beta called Minecraft PE 1.16.20.50 with very many interesting changes, most of them related to the Nether. The developers even introduced a new hostile mob.
What's new in Minecraft Bedrock 1.16.20.50
In this update, you will discover changes in some Nether mobs' behavior, namely:
Piglins: They won't spawn in shroomlight anymore; they will spawn even in peaceful game mode; when looking at them, the "Open" tooltip won't pop up; their hands' behavior looks more like those of the player now; they drop iron ingots in case they are destroyed while admiring it; they do not drop and do not pick up full gold stacks now, you will not play with their babies anymore.
Zoglins: the developers introduced new sounds for their actions
Other mobs that were subject to fixes and modifications are: dolphins, squids, fish, pigs, wolves, husks, wither bosses.
They also introduced a lot of new sounds for some Nether items and biomes and fixed some issues affecting the blocks and other Nether features.
And now, let us tell you about the pearl of this update which is the new Nether mob: Piglin Brute. This guy is much tougher than the Piglin and cannot be distracted with gold. It is very fast and cruel, attacking the player as soon as it sees him/her with an axe.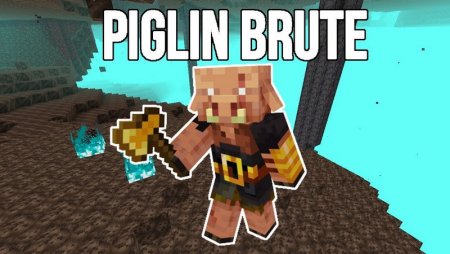 If you want to find out more about this version, we suggest you watch the video trailer below.
After this, feel free to click on the download button below the video, share the grand news with your friends, and leave feedback.
Follow our website and you will always be up to date with the latest versions and with many new maps, mods, and other surprises. Enjoy your time!
Video of Minecraft PE 1.16.20.50
---
26 June, 2020