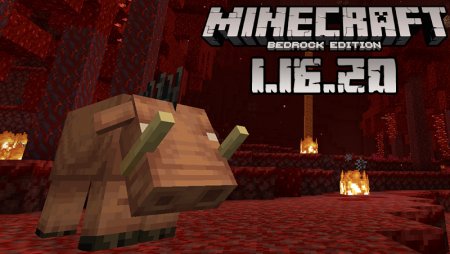 Minecraft for Android
Minecraft PE 1.16.20
Minecraft PE 1.16.20 is a long-awaited new full game version containing a lot of good changes gathered from all the updates since the release of Minecraft PE 1.16.20.50, so if you are a loyal visitor of our website, consider that you already know everything about it.
Anyway, we will enlist the most important changes brought by this update, changes that will make your gameplay smoother, and more interesting, but if you want to find out absolutely all the details, watch the video trailer below the present article and check the previously published articles.
New fixes in Minecraft Bedrock 1.16.20
The most important and interesting feature of this version is the introduction of a new Nether inhabitant which is the Piglin Brute. This guy is so strong that it doesn't even need armor to protect itself from attacks. For its part, it attacks the players on sight with its mighty axe and there is no way you can distract it with gold ingots or any other shiny objects. Take a look at the pictures below and see how impressive it looks.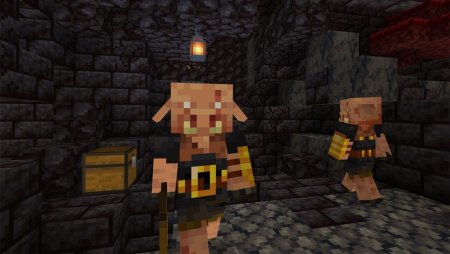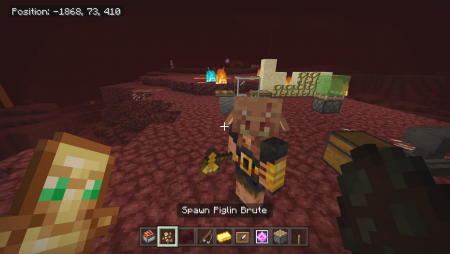 The Piglins also have been subject to several noticeable changes: now, upon death, it will drop an item from its loot table instead of entire stacks of gold ingots like it did before. It won't pick up stacks of gold ingots either. Also, starting with this update, the Piglins can spawn even in Peaceful game mode, but without their enchanted gear. A good thing is that if you give a baby Piglin a golden item, it will not get consumed as it did earlier.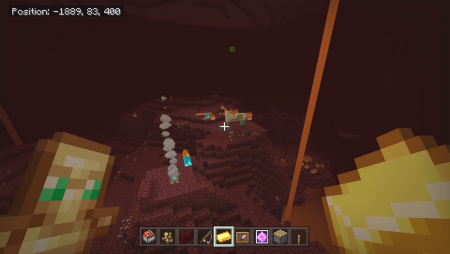 Another change regarding mobs is the fact that the Husk prefers iron armor now
Certain underwater-living creatures will spawn in bubble columns again
The slightly wrong animation of some mobs (their arms) when their weapons are being removed was tweaked
A bug making wolves disappear after they are traveling via the Nether portal was removed. Now these mobs can travel freely to and from the Nether without getting lost from our sights
Many blocks that earlier presented bugs were fixed. For example, the walls will connect properly to glass panes and other adjacent blocks. This feature definitely has an aesthetic value.
A lot of new sounds have been added for the Nether biome, including specific sounds playing when the player climbs on vines and when stepping on Crimson and Warped planks

 
The MCPE developers also paid special attention to the bugs affecting the player's user interface, namely the wither health bar, the speed of the credit roll, and more, and removed them all.
Some commands have been improved and now they are more functional and efficient and others that caused in-game errors have been fixed
The add-on creator will like this version too because the developers made several important changes to make their work easier and better.
We must also mention that all the detected crashes were fixed and now everything should work properly and smoothly
Several specific problems that affected the Play Station 4 and iOS users have also been removed.
Now that you know the main information on this great update, are you ready to try it? If you are, hit the download button below the video, share the news with all your MCPE friends, and leave feedback.
Follow us and you will always be among the first players to find out about the latest game version and other cool Minecraft PE downloads. Enjoy your time!
Video Trailer of MCPE 1.16.20
---
13 August, 2020