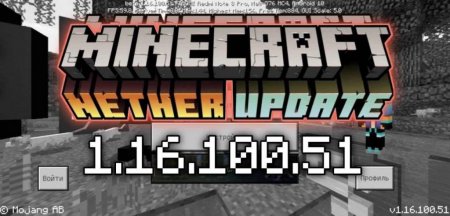 Minecraft for Android
Minecraft PE 1.16.100.51
Last week we the Majong team did not release any updates at all, so this week they decided to make it up to us and released two new versions: Minecraft PE 1.16.20 full version and the one that we will talk about in this article: Minecraft PE 1.16.100.51.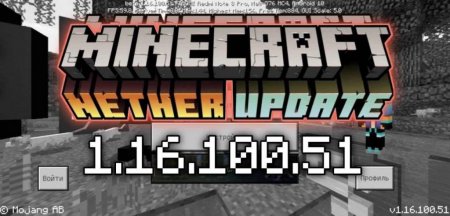 We must warn you that since this is a beta, the builds made in it might not be as stable as the one created in full versions and that while trying it, you will not have access to other players who prefer full versions and to Realms.
And now let's see what's there to explore in this brand new update:
What's new in Minecraft Bedrock 1.16.100.51
Changes:
Basalt blocks cannot be destroyed by fireballs from ghasts
Basalt blocks will be a little more difficult to break
The dolphins will dry out at the same time rate as in the Java edition of the game
The snow golems will drop pumpkins if sheared
Each time a turtle lays eggs, a new sound will be emitted
The XP orbs do not float in water
In case you have the Mending enchantment on a specific item, it will go first to healing it and only after that to the XP bar
Now you can use gamepad bumpers for switching tabs in your achievement screen
Fixes:
Your game will not crash anymore if you re-enter into a multiplayer session before opening the Shulker Box you are standing on
Now the damaged Mending items won't be prevented from being repaired by undamaged ones
The movement of netherite when in lava was adjusted
You won't be able to extend pistons more than the limit of the building height
The water from the bubble columns was corrected and now it flows properly
You can now stack smelted items and they will contain the correct damage value
Even if there is a thunderstorm during the daytime, hostile mobs will be able to spawn
Bess will come out of their nests after a specific period of time in case they have visited the End or the Nether
A bug making falling blocks duplicate in case they are falling next to a portal was removed
The issue affecting villagers that used to get locked in other professions than required was resolved
The music used to interrupt when the player entered specific waters. This issue was fixed
The problem of the compass showing an incorrect direction in specific situations was resolved
Ghasts can now spawn normally, regardless of the light level
Blocks will now break properly even after falling for a long time period
The broken name tags were fixed
The bug affecting ItemDescriptors was removed
The rails are powered as they should now
Saplings do not turn into something else if near trees and/or flowers
The bug making Dragon eggs disappear in certain situations was fixed
Dear friends, if you want to find out more details regarding this beta version, we suggest you watch the video below this article and hit the download button to check all its features.
We hope you enjoy the news about the update. If you do, be generous and share them with other players and leave feedback.
Visit our website as regularly as possible and you will discover new maps, textures, and of course the latest game versions. Have a great time!
Video of
Minecraft Bedrock 1.16.100.51
---
15 August, 2020