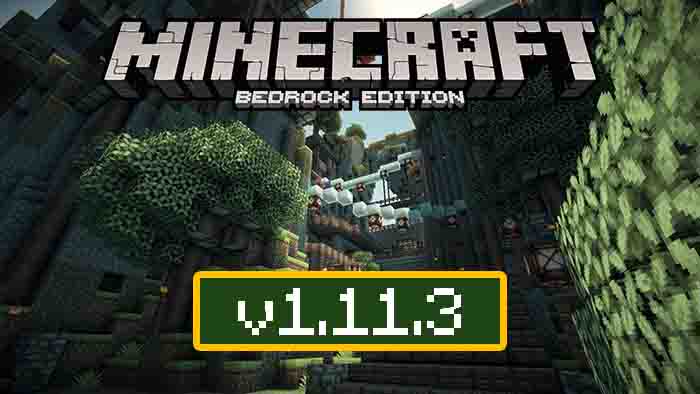 Minecraft for Android
Minecraft 1.11.3
The development team of the mobile version of
Minecraft Bedrok Edition
announced the release of a new version of
Minecraft 1.11
. A couple of minutes after the announcement of the new version of Minecraft 1.11, a new version of the game was published in all stores. The developers have released the update
Minecraft 1.11.3
for Android, Windows 10 and Xbox One devices.
As the developers of Minecraft PE have reported, the
Minecraft Update 1.11.3
is combined with other versions of the game (MCPE 1.11.0, 1.11.1 and 1.11.2). Below we have published the
full list of changes
to
Minecraft Bedrok Edition 1.11.3 for Android
. Link to download the game Minecraft PE 1.11.3 attached below on this page.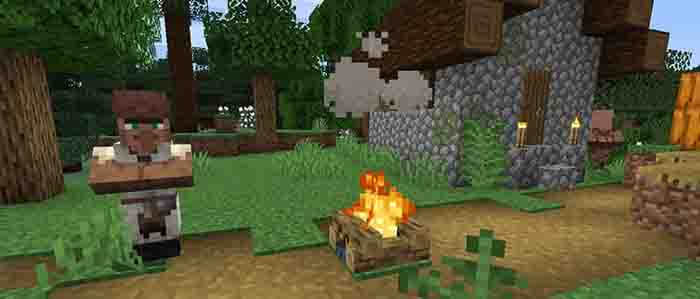 What did the developers fix in Minecraft 1.11.3?
Fixed a crash that could occur when mobs found the nearest attackable mob

When converting from V1 to V2, villagers now keep their XP level

Villagers cured of zombification can no longer change their profession if they have enough XP (MCPE-42348)

Another fix for villagers changing their professions when they're not supposed to

Fixed pathfinding so when an entity can't float, swim, or be amphibious, it can still walk at the bottom of water

Fixed gamertags and gamerpics of Realms members not appearing on the members list

The Realms members list no longer returns to the first page when navigating to another page

When using commands, the villager and zombie_villager target selectors now target both V1 and V2 mob typesх
We already understood the
update Minecraft PE 1.11.3
was released to eliminate bugs in the game. Of course, we offer you to download this update. The Minecraft Pocket Edition 1.11.3 update is the most stable version of the game at the moment.
But before you
download Minecraft PE 1.11.3
, we recommend watching the video review Minecraft 1.11.0! In this review, you can learn about some features of the
MCPE 1.11.0 update
that were hidden!
In the
add-ons
section for Minecraft you can download great modifications that complement Minecraft games with new technologies, animals and even mobs. We also have a
maps
section for the MCPE,
textures
that transform the world of Minecraft PE and much more!
Minecraft PE 1.11.3 for Android
Minecraft 1.11.3 release
---
29 May, 2019