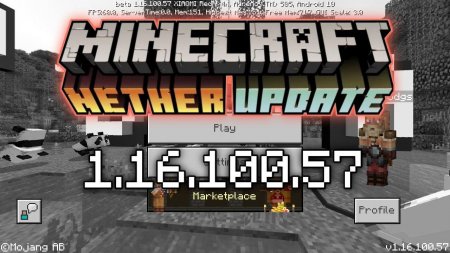 Minecraft for Android
Minecraft PE 1.16.100.57
The last beta version which is Minecraft PE 1.16.100.56 brought us very many game updates and fixed a lot of problems that could prevent us from having a nice and smooth MCPE experience. This week, the Mojang team continued its mission and released another beta called Minecraft PE 1.16.100.57. We must mention that this update is even more complex and contains even more features than the last one.
Bugfixes in Minecraft Bedrock 1.16.100.57
The new beta brought very many fixes, as well as some changes and even three new commands. Because the list of features is incredibly long, we will tell you only about the ones that might interest you most, but if you want to find out more details, you can watch the video trailer below the article.
The crashes occurring while playing plus one that used to happen because of the achievement screen were all resolved
Chunk loading process was improved
Bug making Nether portals break in specific situations was removed
Generation of Basalt pillars in Nether biomes was improved
Generation of loot chests from the End City was improved
Error not letting the "Beaconator" achievement unlock was resolved
Error not letting the "Archer" trophy unlock was resolved
The spawn radius of all the mobs depends on the map draw range now
The trading villagers spawned in the previous versions were fixed
The farmers' productivity when harvesting and performing other land work was increased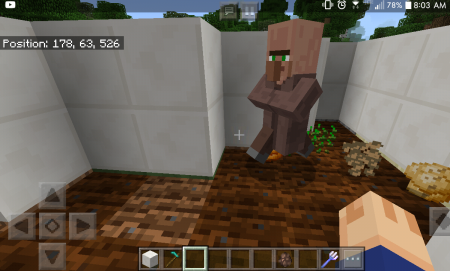 The phantoms will have a special sound when flying now
Striders are now able to jump on magma blocks
After returning from the Nether biome, the player's leashed animals will remain leashed
The hive and bee nest textures were improved
The item names display was fixed
The crafting items' display was improved
The durability of any item is now displayed immediately after it is crafted
Finally, the player can try taming baby animals even before they grow up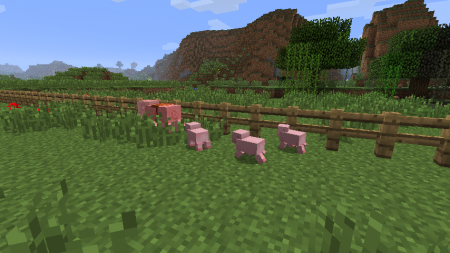 The mob heads and the bee eggs displayed incorrectly in the inventory previously were fixed
Netherite armor no longer loses durability when standing on Magma blocks
Like we told you, there are even more changes, but you will probably discover them all by installing and trying this version. Before doing this, remember to back up your existing MCPE builds if you want to access them in the future.
We really hope you will enjoy the release of this week and if you do, please share the article with other MCPE users and leave feedback.
Our website publishes articles about the latest game versions among the first and also provides the most popular texture packs and other MCPE-related articles with free download buttons, so stay tuned and enjoy your time!
Video of MCPE 1.16.100.57
---
26 September, 2020