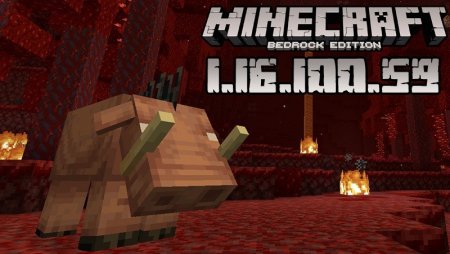 Minecraft for Android
Minecraft PE 1.16.100.59
Dear Minecraft Bedrock fans, today we will explore the features of the new Minecraft PE 1.16.100.59 beta version. Unlike Minecraft PE 1.16.100.58 where there were just several features, in this beta, you will discover more than thirty bugfixes plus several interesting changes. We will reveal the most important ones.
Before getting to their description let us tell you a few important things about beta versions:
The builds created in a beta can only be accessed using the current or upcoming ones (so if you want to access them in the future, make copies)
The newly-installed beta replaces the player's work in progress, so before installing one, back up your existing worlds
While playing in a beta version, your access to Realms and players who use full versions is forbidden
Beta builds can be not as stable as those created in full versions
And now, let's see what this update brought us:
Bugfixes in Minecraft Bedrock 1.16.100.59
The MCPE developers re-added the RenderDragon
They also fixed a lot of crashes, including one that could occur when moving within the MCPE world
Removed the ability to place signs on end rods
The blocks obtained using commands will not have placeholder tooltips
Fixed the bug that prevented Nether fungi, sprouts, and crimson/warped roots from generating
You can now join the walls that are converted from the Console Edition normally
The tooltips and lock icons of items will not show when the game rule "Show Tags" is false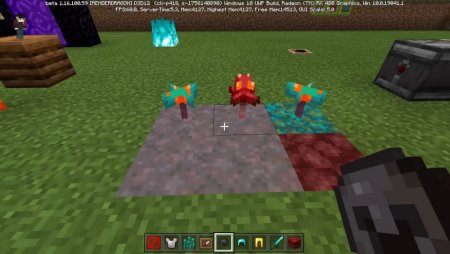 Re-entered the missing recipes from the recipe book
After using the armor stand, the armor won't get stuck in the inventory anymore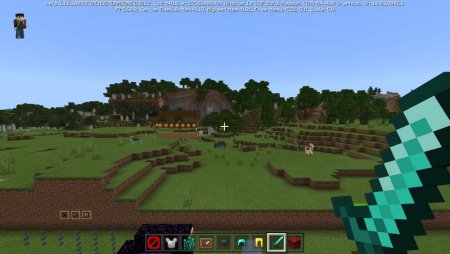 The Book&Quill item is present in the creative inventory again
The wrong size of the Profile button was adjusted
In addition to all these changes and fixes, the MCPE developers continued their work on the technical side of the game and this might interest the add-on creators. The done work implied the "/camerashake" option, the "/schedule" command, the Item Icon component, and more.
If you are ready to try the new update, click on the button below the video trailer to download it, share the news with other players, and leave feedback.
Visit our website on a regular basis and you will be among the first to explore the latest game updates and to discover the coolest textures, mods, and other MCPE articles, all of them containing free download buttons. Have a wonderful time!
Video of MCPE 1.16.100.59
---
11 October, 2020