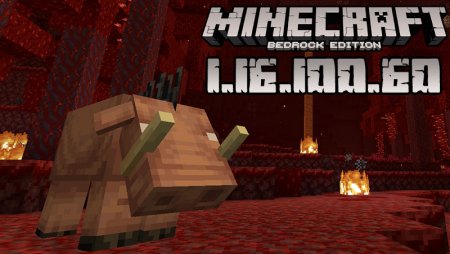 Minecraft for Android
Minecraft PE 1.16.100.60
The MCPE developers release one game update per week (usually). Because on the previous week we had the opportunity to try Minecraft Bedrock 1.16.100.59, naturally, this week we will learn about Minecraft Bedrock 1.16.100.60. This is a game beta bringing not very many changes, but definitely useful ones.
Before getting to its description, let us remind you that while being in a beta version, you cannot play in Realms and with players who prefer only full versions and that you should make copies of your existing builds before installing it, otherwise you risk losing them.
Changes in Minecraft Bedrock 1.16.100.60
In this version, the Majong team continued its work on the technical side of the game by fixing the bounding box and now it happens only after a required scale is set by the user.
Of course, besides this technical change, they had to fix a number of problems that could impede us from having a nice and smooth gameplay. These errors were:
A crash affecting only Player 1 when playing in split-screen mode. This crash used to occur when this player had the controllers disconnected
A bug preventing a double chest set the pairing normally when loading in case it is replaced with other one of the same kind using command "/clone"
Some tips being shown even if the player's screen is off
The inability to animate a placement of some using command "/structure"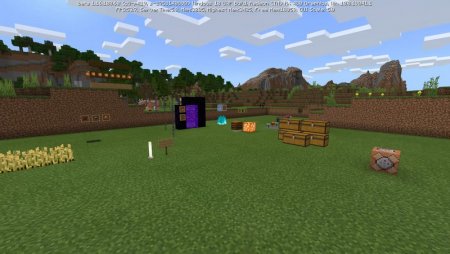 Vignette layers being 4, not 5 as it is now.
In addition to all these fixes, you may also detect that the Chat & Commands UI element looks slightly different now (borders of a darker colour).
If you want to check all these changes, hit the button below the video trailer, share the news about the release with all your Bedrock friends, and leave feedback letting us know what you think about it.
Visit our website on a regular basis and you learn about the latest game releases and about the best maps, textures, and other interesting MCPE news. Have a great time!
Video of MCPE 1.16.100.60
---
17 October, 2020