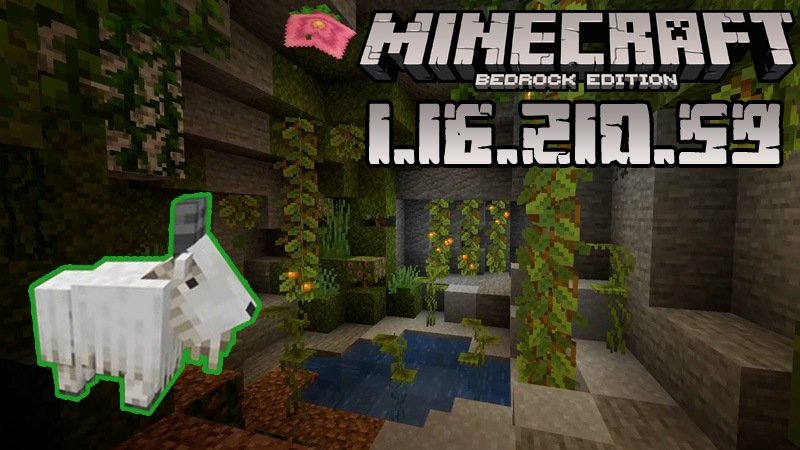 Minecraft for Android
Minecraft PE 1.16.210.59
The versions that contain new features are the best ones. Unfortunately, the beta that was released last week (Minecraft Bedrock 1.16.210.58) did not contain any. Minecraft Bedrock 1.16.210.59 will be more interesting to explore because it introduces a cool new mob that lives in the water and a frame capable of making items glow!
Besides these new features, you will find out about some interesting changes and a lot of crash and bug fixes.
Please remember to back up your existing Minecraft PE worlds before installing this version because otherwise, you may not be able to access them in the future. Also, note that the builds created in the beta we will talk about today cannot be accessed using earlier versions. Another important fact about betas is that players trying them cannot play with non-beta players and in Realms.
What's new in Minecraft Bedrock 1.16.210.59
The first and most noticeable feature you will discover by installing this beta is a new mob called the Glow Squid. This water-leaving creature not only looks nice and makes our worlds more vibrant and bright, but also drops a very useful item, namely a glowing ink sac.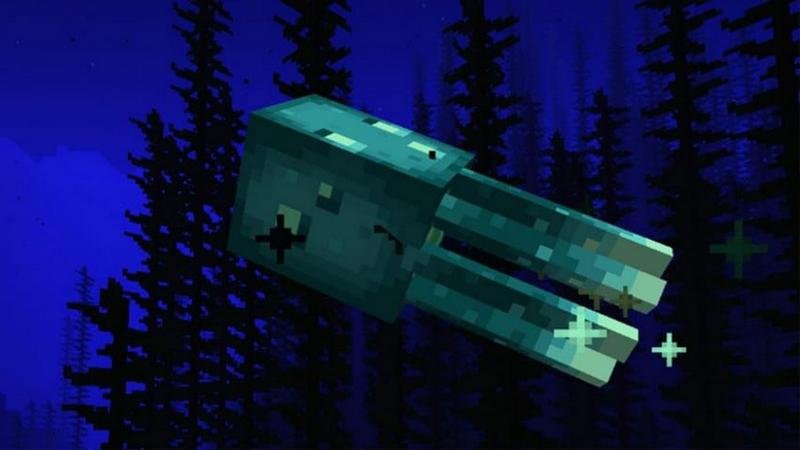 The second new feature is an item frame, but not a usual one. This is a Glow Item Frame able to make any object place in it illuminate, regardless of the time of the day and weather. Even if it gives such an interesting opportunity, this frame is not difficult to craft. The player will need only a normal item frame plus a glowing ink sac.
Another good feature brought by this version is the possibility to dye sign texts in any color you want and even to make them glow by applying the glowing ink sac. The glowing effect can also be disabled by using a normal ink sac.
The MCPE developers made a great work by introducing these new features and by making them so interesting, but of course, they could not ignore the detected issue. This time, they have fixed:
A few bugs preventing the screen reader from announcing button names properly
Several crashes happening on dedicated servers or when the player leaves his gaming world
A crash affecting certain Marketplace worlds (due to corrupted biomes)
Characters of command blocks getting censored and not working when reopening them repeatedly
The fog in the Nether not looking as it should
Xbox related issues not letting users sync their worlds with the cloud
Mining action getting canceled when mining a group of blocks
Change of Sheets trophy getting unlocked when crafting a bed
Bug affecting the navigation of the Skin Preview option
Incompatible button missing from the Marketplace Inventory
Template tabs being placed incorrectly in the Create New menu
Arrows not flying properly after hitting players with high latency
Chunks getting unloaded but their animations not continuing
Dear players, these and other fixes can be explored by installing this beta. To find out more details about it, we recommend you to watch the video trailer below.
If you are happy about the release, share the news with other MCPE users and leave feedback.
By visiting our website on a regular basis, you will always be among the first to try the latest game versions and to explore the most interesting maps, mods, and other game-related surprises. Enjoy your time!
Video of Minecraft Bedrock 1.16.210.59
---
12 February, 2021