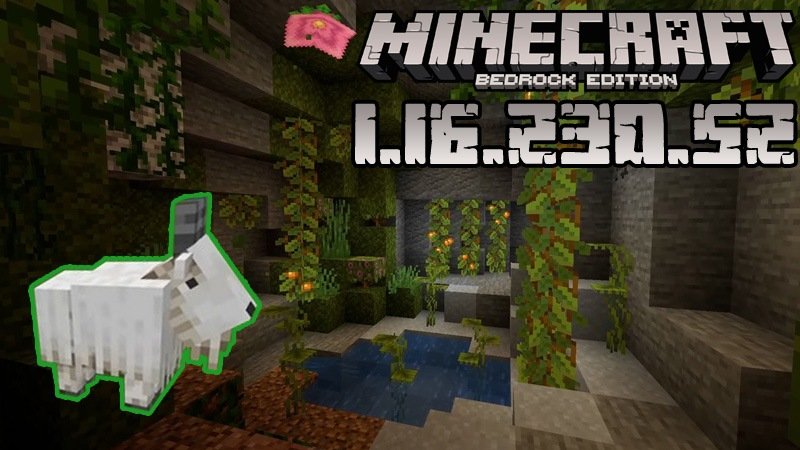 Minecraft for Android
Minecraft PE 1.16.230.52
There are a few very cool surprises prepared for us by the Mojang Studios team this week. In Minecraft Bedrock 1.16.230.52, which is the newest beta, and in our opinion is even better than Minecraft Bedrock 1.16.230.50 that was released last week, they have introduced a mob with a very distinctive behavior and a new block along with all its possible variants. Of course, they have not forgotten about the bugfixes too.
Whats new in Minecraft Bedrock 1.16.230.52
Let us give priority to the new character and start with its description:
The Axolotl. This new creature has the enlisted-below distinctive features:
Spawns in water, under the ground
Can have random colors (except blue)
Blue ones can be obtained only by breeding these characters
Attacks only mobs that live underwater, for example, fish
Adores tropical fish in buckets, so the player can use such buckets to tempt and breed them
Can be picked up in big amounts using empty buckets
May dry out really fast when is not underwater
Can fake their death. They do this when they take damage. During the period when they fake, their health regenerates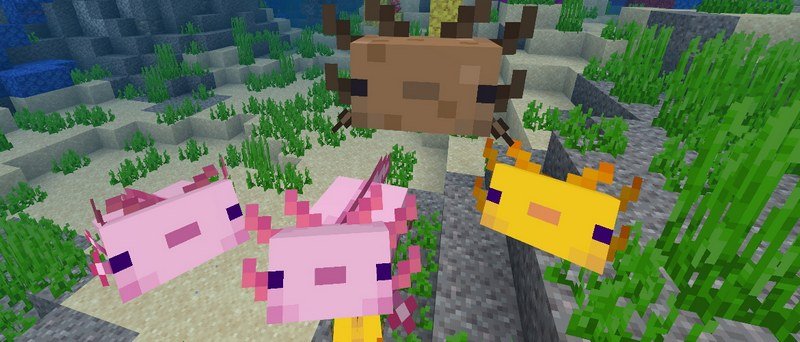 These are the new mob's general features, but you will learn more about it by installing the version and monitoring it in your gaming world. This is also available for the new block which is:
The Deepslate. This awesome-looking new block has a lot of variations: deepslate ores, chiseled, cobbled, polished, and even cracked deepslate. You can use these blocks to craft a lot of interesting things, for example, walls or stairs.
The Mojang team also made a number of technical changes and fixes: they introduced new functions, for example, getAmplifier and getDuration,more functions for the gametest and more, but we will let you discover all of them individually. Instead, we will enlist all the detected problems affecting the gameplay. These are:
Poor underwater visibility
Some blocks being placeable on pointed dripstones while naturally, this not being possible
Dripstones not producing the right sounds when jumped or walked on
Players not being able to wax oxidized copper
Glowing lichen missing from the Nature tab
Lightning rods failing to activate observers when they should
Arrows and other projectiles getting stuck in dripleafs
Water going through moss while it should be stopped by it
Impossibility to place ladders, cakes, vines, item frames and other blocks on top of moss blocks
Spore blossoms dropping hanging roots when mined with shears
Mobs not recognizing moss blocks and failing to pathfind across them
Screen reader pronouncing certain buttons incorrectly
Trident being positioned incorrectly in entities' hands
Players failing to catch any kind of fish when trying to do this using a bucket
Rabbits ignoring crops
Pigs, chicken, sheep, and other farm animals eating infinitely the food given by the player
Happily, all these problems have been successfully resolved and won't prevent us from playing smoothly anymore.
We hope you are as excited as we are about the release and about all the awesome changes and new features it brought. If you are, share the good news with all your friends and leave feedback.
By visiting our website on a regular basis, you will discover not only the newest game versions, but also a lot of beautiful texture packs, popular mods, and other game-related surprises, so stay with us and enjoy your time!
Video of Minecraft Bedrock 1.16.230.52
---
2 April, 2021