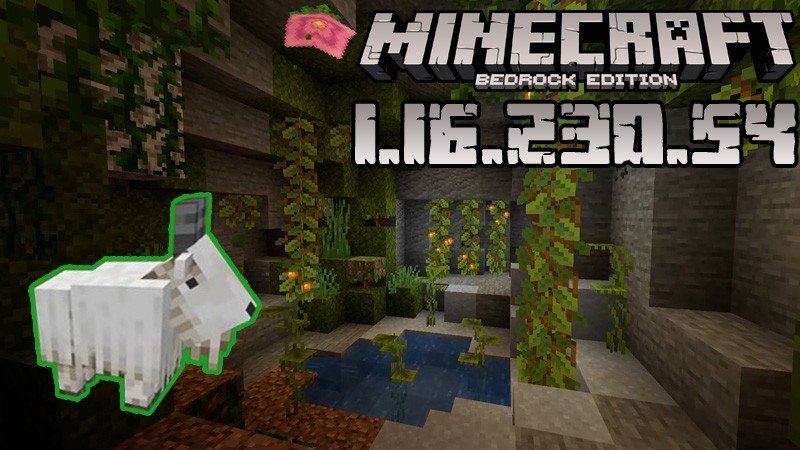 Minecraft for Android
Minecraft PE 1.16.230.54
We always try to keep our subscribers informed about the latest Minecraft PE-related news, so last week we published an article about a new full game version (Minecraft PE 1.16.220) that contained many good changes. We hope you already managed to read the article and try the version because the Mojang team already prepared a new update for us to explore and this is Minecraft PE 1.16.230.54.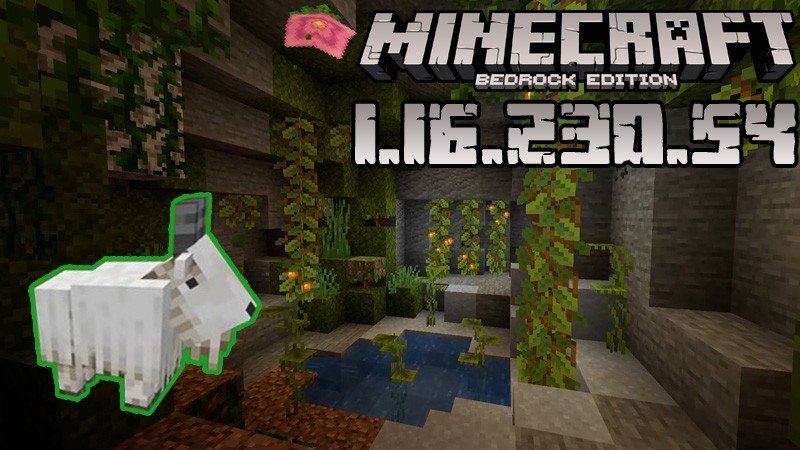 Of course, we will reveal all this version's features, but first of all, we have to tell you about several things you should know about when trying beta versions. The most important one is that the installed beta replaces the existing MCPE worlds, this meaning that the player can lose them. This is why we always recommend making and keeping copies of your builds if you are planning to access them later. The builds you are going to create in this beta won't be accessible using earlier versions, so you can make and keep copies of these builds too. Another beta-related distinctive feature is the fact that when trying it, players cannot play in Realms. They have no access to non-beta player either. And one more thing, it is our duty to warn you that the builds created in a beta version may be slightly instable comparing to those created in full versions.
Dear players, if you are new to Minecraft PE, don't let this information scare you. There are a lot of full versions on their way, but until they are released, we assure you that you will enjoy the features brought by this new beta update.
Fixes in Minecraft Bedrock 1.16.230.54
In the beta we are talking about in this article, the MCPE developers fixed a lot of issues. We will enlist the most serious ones:
World crashing when player places glow lichen on every side of a different block
Players not getting informed when putting blocks below the set minimal height when building
Poor visibility under the waters
Animation skipping when changing bows and other objects in main hand
Textures specific to ray tracing not allocating or deallocating when switching the option on or off
Pictures failing to render
The aura of charged creepers not rendering properly
Incorrect success feedback messages for /stopsound
Players spawning in new worlds and dying even before the world loads because of the unsafe places they may spawn in  
Zombie villagers not shaking correctly while someone cures them
Player's hand continuing to bob even if this setting is turned off
Wandering trader not trading newly-introduced objects (for example dripleafs and rooted dirt)
Impossibility to use pointed dripstones for crafting dripstone blocks
Glowing squids and axolotls spawning only in oceans (now they can appear in other biomes, but only below y=30)
Masons not trading dripstones
Striders not shaking correctly when getting out of lava
Entities that are entirely frozen not shaking as they should
Lack of fog effect appearing when the player stands near powdered snow
Entities that are on fire walking on snow this making nothing to their fire and the snow below their feet (now the fire goes off and the snow melts)
Entities that fall from a big height landing on top of snow while they must sink inside, but only those who wear leather boots
Too easily mineable powder snow
Too long time period of entities freezing process
Polar bears getting affected by freeze damage when they shouldn't since snow is a natural environment for them. This is also available for snow golems and strays
Blazers, striders, and other mobs that like heat taking ordinary freeze damage
Leather armor not keeping horses from freezing
Bonemealing grass that generates through moss blocks turning into ferns
Impossibility to compost small dripleafs
Big dripleaf blocks not dropping when breaking bid dripleaf stems
Moss spreading only horizontally when fertilized
Hanging roots not dropping properly if broken with tools enchanted with silk touch
Leads not attaching properly to axolotls and to normal and glowing squids
Wrong mapping texture of pointed dripstones
Water dripping too slowly from pointed dripstones. This is also available for lava
Wrong breaktime of deepslate bricks
Wrong placement order of cobbled and polished deepslates in the inventory
Unknown block appearing in the nature tab of the Creative inventory
Besides these fixes, you will also notice that you can grow flowering and ordinary azaleas on azalea trees. For this, you will have to fertilize the trees. You will also notice that you may find moss and glowing berries in chests within mineshafts and shipwrecks.
Now that you know everything about the release, it is time to share this news with your gaming buddies and to leave feedback!
When you are done exploring this version, we invite you to try the newest maps and mods featured on our website. We must mention that we are selecting only the best ones for our subscribers and all of them are free! Enjoy your time!
Trailer of Minecraft Pocket Edition 1.16.230.54
---
11 April, 2021