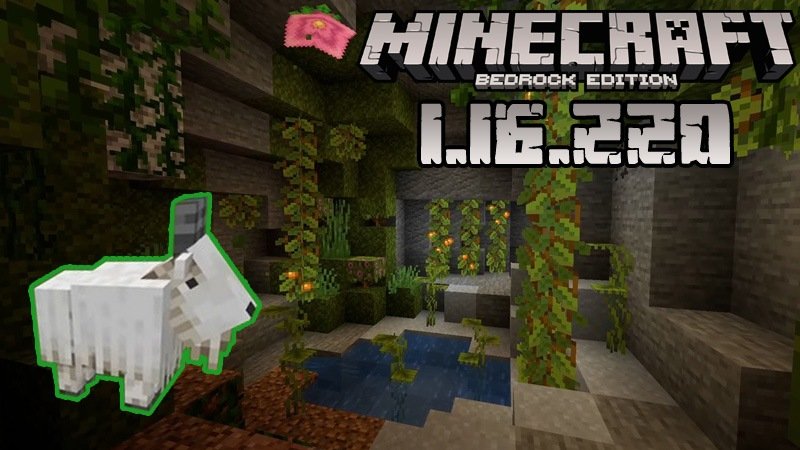 Minecraft for Android
Minecraft PE 1.16.220
All the betas released by the Mojang team are very interesting, especially those developed lately. For example, Minecraft PE 1.16.230.50 that brought us the glow lichen which makes our caves more interesting, or Minecraft PE 1.16.230.52 that gave us the chance to craft using the new deepslate blocks and meet a very cute mob called the Axolotl. Even if all the surprises from the beta versions are very pleasant, nothing compares to a stable full version. This week we can finally enjoy a new one which is Minecraft Bedrock 1.16.220!
New features in Minecraft Bedrock 1.16.220.02
Even if this update is mainly focused on bugfixes, it also brings a very interesting new feature. This is:
The ability to dye signs. Now you can use your favorite color to make them look prettier.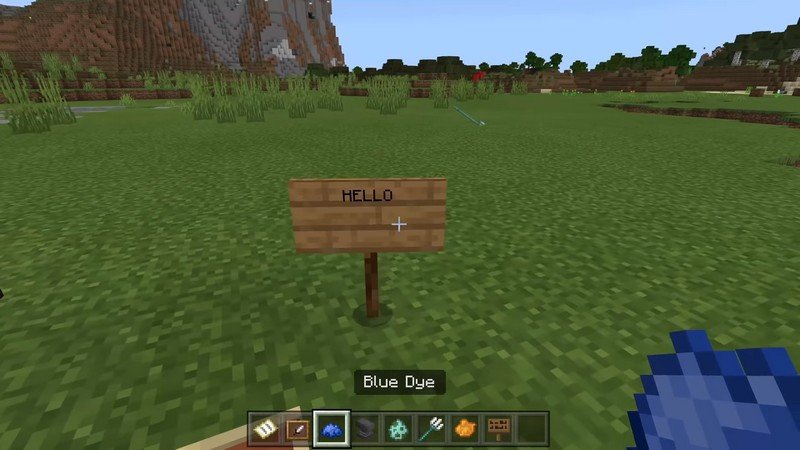 The developers also carried out several changes to make the work of the map creators easier and perhaps more interesting:
Updated resource pack and behavior pack templates
Renamed the references to Actor and "BlockPos". Now they will be called Entity and "BlockLocation"
Introduced the ability to apply "transparentattachable" tags for items. This should be done to avoid the rendering of attachable items for the player who has them attached and plays in first-person
Added the "startSequence" option in the GameTest. This was done to make the control over the advanced test sequences better.
If you are a map maker or an addon creator, there are several more changes and fixes that you can discover by trying this update, but now, let's get back to the news that will be interesting to the players. Of course, these are the traditional bugfixes. This week, the MCPE developers managed to resolve a big number of problems. The most serious ones were:
Crash happening when using a bottle of enchantment and entering the nether portal
Crash happening when renaming maps with anvil and the second slot is not empty
Fog rendering incorrectly in the Nether
Bedrock players who use visitor permissions failing to drop their inventories upon death
Several Character Creator issues affecting Steve's and Alex's clothes
A bug making other users appear as Steve when in multiplayer sessions
"Hooray" emote not being present in the emote list after the user buys it
Skins not getting saved and updated after changing them in split-screen
Command /clear not applying the right "data" argument for saplings
Command /execute not working correctly when used for teleporting to other dimensions
Title command duplicating certain symbols
"Find friends" button not being enabled on the Xbox devices
Death screen not being visible because of the effects that occupy all the screen, for example when the player stands inside a portal (problem occurring when using VR)
Profile screen not redirecting the user to the featured options list when selecting a featured offer
Sign in button not fitting buttons in some situations
Button textures scaling incorrectly when the user applies a resource pack
Impossibility to use the "Back" button with keyboard buttons
Screen reader reading the texts incorrectly when using VR
Arrows, tridents failing to penetrate structure void blocks
Missing textures of pistons
Mobs that pick up shields failing to place them in the off-hand
Non-persistent mobs despawning when entering the Nether
Bugs affecting the behavior of drowned
Wrong texture of certain mobs when attaching shields
Dear friends, we would be very grateful if you could share the news about this update with your Bedrock friends. Also, if you like what 1.16.220 brought us, leave feedback. In return, we will do our best to inform you about the newest game versions as soon as they are released. All you have to do is follow our website and enjoy your time!
Trailer of Minecraft Pocket Edition 1.16.220.02
---
8 April, 2021