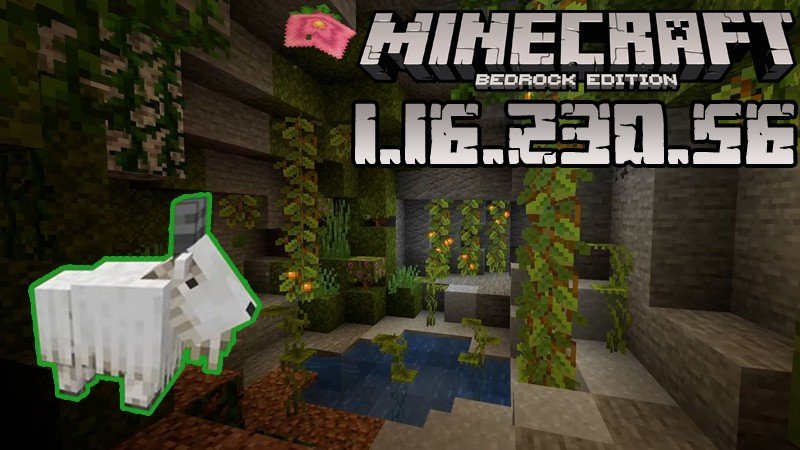 Minecraft for Android
Minecraft PE 1.16.230.56
Lately, the game updates are becoming more and more interesting to explore. For example, Minecraft Bedrock 1.16.230.54 that was released last week brought many new possibilities in regards to the moss, azalea, and other features representing the legendary upcoming Caves & Cliffs update. This week's beta, that is Minecraft Bedrock 1.16.230.56 is even more fascinating because the Mojang team developed a totally new cave generation. Naturally, the cave dimensions, shapes, and other features related to them have been modified too.
Changes in Minecraft Bedrock 1.16.230.56
Starting with this update, you can enjoy a new cave generation that was adjusted to the new MCPE world height. This includes a different kind of ore generation that will definitely make the mining process more interesting. You will also discover that each cave has a water level and that the visibility in these waters was greatly improved. The mineshafts were improved too so they can fit and look better in these new kinds of caves. In case they don't stand on support platforms, they will be connected to the cave ceilings with chains or to their floors with wooden columns.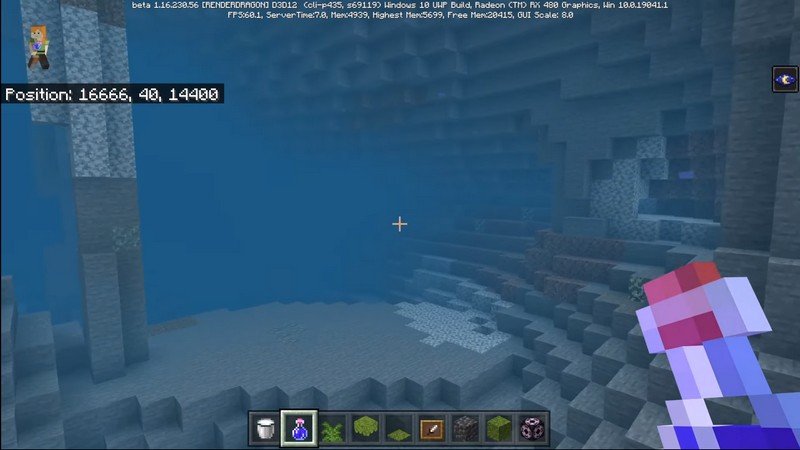 Besides all the above-described hard work, the developers also:
Resolved the problem of the game crashing if the user attempts to cure a zombie villager in the Nether or End dimensions
Resolved the problem of the game crashing when jungle biomes are loading. This used to happen only if the Experimental Features were enabled by the user.
Resolved the problem of the game crashing when the player switches between owned and other Character Creator items
Resolved an issue preventing players from changing his/her character's elements in the Character Creator
If you want to see all these wonderful changes with your own eyes, watch the video trailer below and install the version, but first, don't forget to backup your current builds because otherwise, you risk losing them. Also, note that you won't be able to play with people who use a full version and in Realms because this is a beta and betas don't allow this. Anyway, we think this is nothing compared to what you are going to discover by trying it, so don't lose any more time!
If you liked our article and the news about the release, share it with all your friends and leave feedback.
To be always informed about the latest game versions and about other game-related news including the freshest maps and mods, visit our website on a regular basis and enjoy your time!
Trailer of MCPE 1.16.230.56
---
17 April, 2021