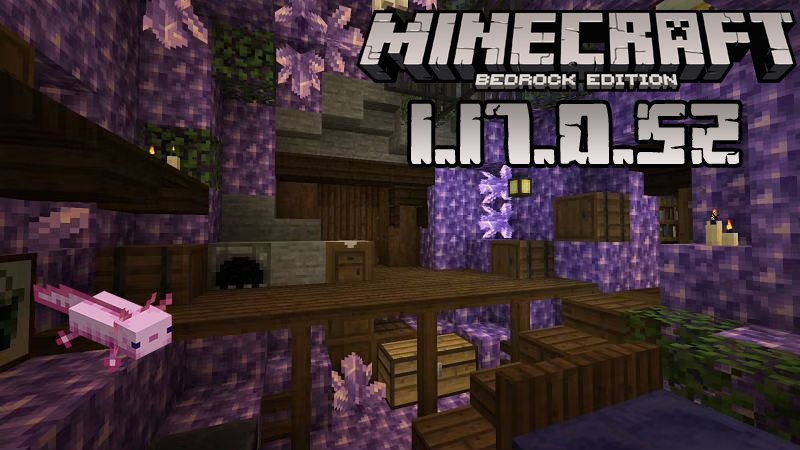 Minecraft for Android
Minecraft PE 1.17.0.52
Minecraft PE 1.17.0.52 is the last beta version released this month and the second one of the Caves and Cliffs update. You already know how complex and interesting this upcoming update is, so each beta brings really important changes and hopefully, even more new features. In the present version, there are no new blocks, mobs, or other novelties. Instead, the MCPE developers switched even more features from the experimental state to an official one. They also added many of them to the Creative inventory.
You will find out about everything related to this beta by reading this article, but first, we have to warn you about a few things. The worlds created in this version will be accessible only using it and other upcoming versions. This means that if you are planning to use earlier game versions, you should make copies of your builds. Another situation where you should keep copies is before installing the present beta because it will replace your work in progress and you may lose them. Another important fact about betas you should know about is that you won't be able to play with non-beta users and in Realms while trying it.
What`s new in Minecraft Bedrock 1.17.0.52
This week, the developer fixed many errors but focused mainly on those affecting the newly introduced features. The most serious ones were:
Impossibility to fix stone items on an anvil using cobblestones like in the Java edition
Cauldrons not filling with powder snow
Many mobs falling through powder snow blocks, instead of walking on them
Glow lichens looking slightly offset to the block they are attached to
Glow lichens on the map using a wrong color
Dyed sign color texts being too dark
Incorrect colors of flowering and normal azalea on maps
Impossibility to place small dripleafs on moss
Maps not shining inside glow item frames
Saplings on moss not growing into trees when bonemealed
Wrong localization of the Caves and Cliffs toggle
Players failing to invite friends in multiplayer sessions and in Realms when using cellular data
Underwater fog looking the same in all the biomes
Boats not breaking when colliding with cacti
Wrong rendering of crossbows in the player's hand
Endermen not getting affected in any way by splash water bottles
Some blocks growing too fast when ticked
Certain entities failing to make sounds when entering waters
All these problems have been successfully fixed. Now let us tell you what features are not under the experimental toggle anymore:
Axolotl
Glow squid, ink, and frames
Deepslate
Amethysts
Lush caves
Powder snow and glow lichens (switch performed in Minecraft PE 1.17.0.50 that was released last week)
Dripstone
Goat
Copper
Moss block
Raw ores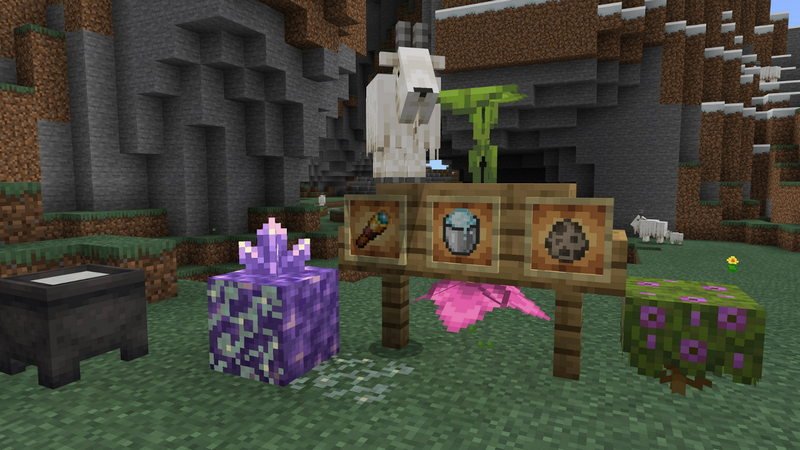 Dear friends, you will also notice that a lot of the above-mentioned plus other new features were added to the Creative inventory.
Please be kind, and share the good news about this beta with all your friends and leave feedback.
Follow our website if you want to be always up to date with the latest game versions and to try the best maps, mods, and other cool game-related surprises. Enjoy your time!
Trailer of Minecraft PE 1.17.0.52
---
1 May, 2021