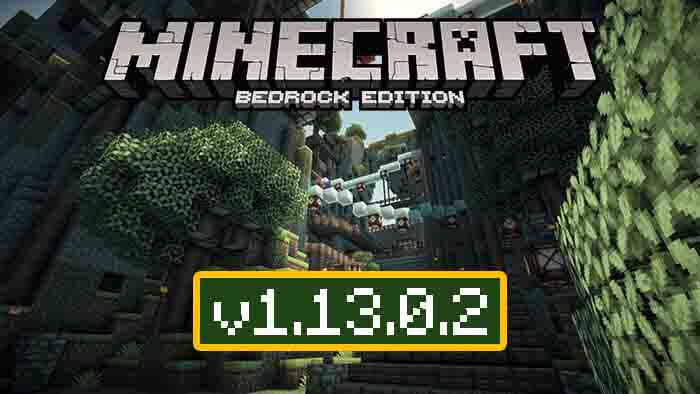 Minecraft for Android
Minecraft 1.13.0.2
In just one week,
Minecraft Bedrock Edition
developers received a huge number of complaints. In the version of
Minecraft PE 1.13.0.1
, a huge number of errors were discovered that limited the player's abilities and more.
On this page we published a detailed list of fixed issues. We recommend to study this list of changes before you download the update
Minecraft Pocket Edition 1.13.0.2 for android
!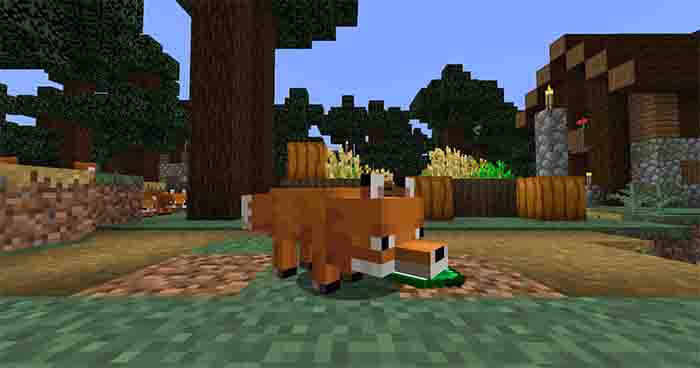 What is fixed in the update MCPE 1.13.0.2?
Gameplay

Fixed issues related to unloaded chunks that could appear in Realms and Local worlds 
Fixed an issue where the player could get stuck in the loading screen when trying to join a world or use a nether portal 
Leaves collected with silk touch now stack correctly with other leaves of the same type 
Parrots now sit correctly on a player's shoulder when passing by 
Jukeboxes now stop playing music after being broken
Wither health bar no longer disappears during the fight if the player moves away
Fixed the default recipe for beds
Joining a Realm through the 'joinable friends' list now loads the Realms UI rather than the normal multiplayer UI 
Eating when using a nether portal can cause the player to teleport to a random location

Mobs

Foxes no longer run away from players that are sneaking
Foxes no longer run away instead of being tempted 
Foxes now move at the same speed in Bedrock and Java 
Added back the blue effect from Charged Creeper to Wither shield 
Foxes are no longer tempted by the player holding food 
Breeding two red Foxes in a snowy biome now makes a red Fox baby 
Fixed Fox nap goal cooldown 
Foxes no longer drown themselves while trying to catch and eat fish 
Villagers can now reach their job sites correctly
Trusted Foxes now correctly lose aggro after getting revenge
Above, we published the main
changes
in the mobile version of
Minecraft Pocket Edition 1.13.0.2
. We want to remind you that
Minecraft 1.13.0.2
is only the second beta assembly of the
MCPE 1.13.0
. We still have to see at least 5 test versions of Minecraft 1.13.0 before the Minecraft Bedrock developers release the full version of Minecraft PE 1.13.0.
If you need add-ons for
Minecraft 1.13.0.2
for android, then you can use our site. On our website you can not only
download MCPE 1.13.0.2
for android, but also various add-ons. Go to sections:
add-ons
,
maps
,
textures
,
skins
and
seeds
to find yourself the necessary addition!
Minecraft PE 1.13.0.2 for Android
Minecraft 1.13.0.2 release
---
11 July, 2019