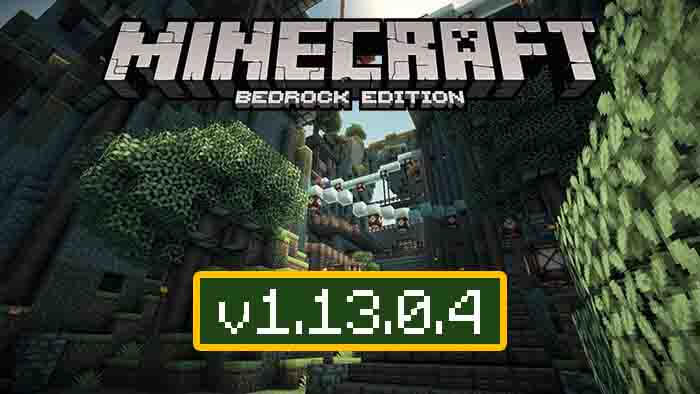 Minecraft for Android
Minecraft 1.13.0.4
We are pleased to inform you of great news.
Mojang
developers who are working on the latest version of
Minecraft
for portable devices have released the update
Minecraft Pocket Edition 1.13.0.4
.
After the developers released the update
Minecraft v1.13.0.2
a sufficiently large number of bugs were found. For two weeks, the developers worked on updating
MCPE 1.13.0.4
in which they fixed more than
60 bugs
that were found in
MCPE 1.13.0.2
.
We recommend that you download the update
Minecraft Bedrock 1.13.0.4 for Android
from the link below. You can download this version of the game on this website for free.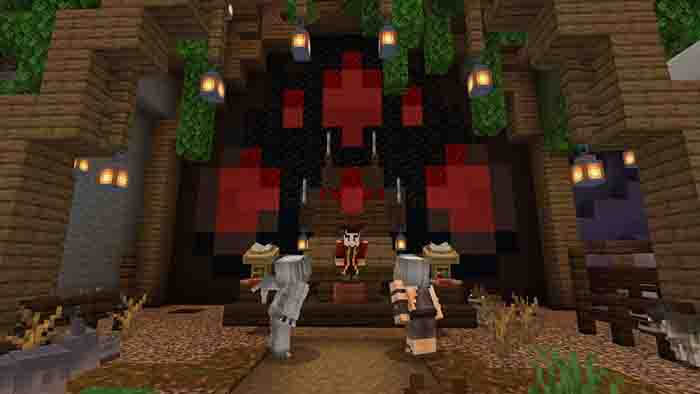 Changes in Minecraft PE 1.13.0.4
Gameplay

Fixed an issue that was sometimes causing mobs to despawn randomly
Players no longer fall through opening shulker boxes and pistons
Items that have been smelted can now be crafted and stacked correctly
Buttons are now craftable from recipe book again 

Graphical

Fixed cloud shading
Fixed an issue with water not rendering correctly on some servers
Fixed the flame height issue when player in on fire
Multiple blocks no longer change colour to black when moved by pistons
Using '/fill' and '/clone' commands with glass structures now render correctly 

User Interface

Fixed directional arrow controls when using full keyboard gameplay setting
Removed accessibility tab from create world screen 

Add-Ons and Script Engine

Ducks can once again be hit by the player in the MINECON 2018 Pack (not that you would, of course!)
Fixed the positioning of particles that were only showing correctly when centered on screen
Adding back-compatibility for old player animation flags
Experimental UI is registered as trusted pack
Fixed horse rein positioning and rotation in certain packs
Fixed an issue with nested behaviour pack definitions not running correctly
Fixed an issue with minimum compatible versions of certain packs not working correctly 
Timer component now works on vanilla projectiles
'minecraft:spell_effects' no longer trigger a second timer 
Fixed an issue with the 'must_see_forget_duration' component not working 
Fixed an entity collision issue that was affecting some marketplace maps
Invisible end rods (variant 6) used in various marketplace maps are now invisible again
On this page we published the full list of changes to
Minecraft Pocket Edition 1.13.0.4 for Android
. Above, you could read the
full list of changes to Minecraft PE 1.13.0.4
.
If you need to install any add-ons for Minecraft 1.13.0.4, then go to the section
add-ons
for
MCPE 1.13.0.4
! Also on our website you can see the following sections:
maps
,
texture packs
,
seeds
,
skins
and
guides
. In the news section we publish the latest information about the game Minecraft!
Minecraft PE 1.13.0.4 for Android
Minecraft 1.13.0.4 release
---
27 July, 2019