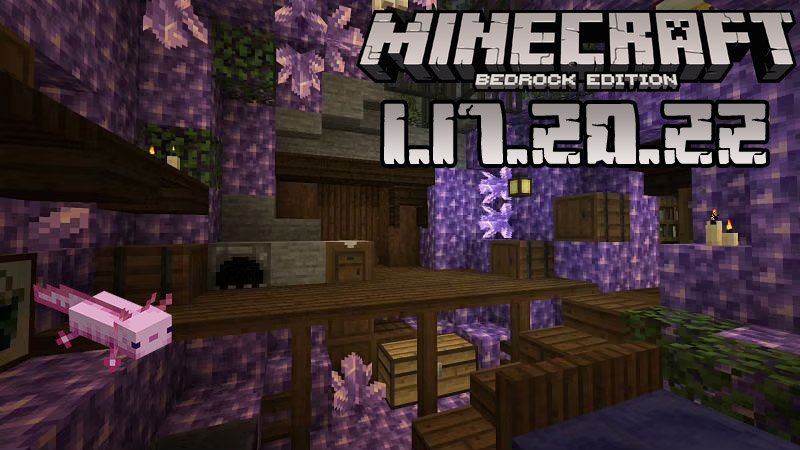 Minecraft for Android
Minecraft PE 1.17.20.22
A big part of the Caves and Cliffs aspects have been offered to be explored in Minecraft PE 1.17.0. That was the first part of this legendary update. Because there are so many new biomes, mobs, materials, and other cool features, naturally we are facing more bugs affecting our gameplay lately. Happily, the game developers are making a very good job at fixing them and today, in Minecraft PE 1.17.20.22, you will have the chance to learn about the latest ones. Besides this, the release contains very important news for those who love playing in caves, so we recommend you read this article to the end.
Bug fixes in Minecraft Bedrock 1.17.20.22
By installing the new beta, you will notice that the following issues have been resolved:
A few crashes
The crafting estimates from the recipe book being slightly different from the actual results
A warning message telling about the experimental features being showed every time players load beta worlds
Cursor items counting towards the Recipe book ingredients
Recipes remaining selected even when the player detects that he/she lacks the required ingredients to craft them
Recipe book containing even non-craftable recipes when players use the search mechanism
An error message telling about a wireless connection being showed to the players who use an internet connection that requires a wire
Multiple spelling errors noticed in the Character Creator
Widget buttons displaying a corrupted appearance before complete load
Several errors affecting the Japanese font
Incorrect tooltip terms being showed when riding animals on devices without a touch screen
Piston-moved blocks turning white
Enchantment table turning black when rendering
Light blocks being displayed incorrectly if held
Items in the player's hand not disappearing when he/she dies
Nether portals and other things that are placed between chunks breaking
Shears not cutting vines fast enough (as they do in the Java edition)
Twisting/weeping vines not growing after being cut
Axolotls spawning in bubble columns and presenting other spawning errors
Armor stands not dropping the items that are equipped on them when destroyed by lava
Excessive phantom spawn rate
Goats ram impact sounds playing only two sounds
Incorrect name of the Lapis Lazuli Ore
Dispensers not removing bubble columns
Sea pickles remaining of the same color all the time
Torches not melting snow
These fixes are the most important ones, but if you want to find out more, watch the video trailer.
And now, it is time to reveal the great news brought by the present beta: from now on the cave-living hostile mobs will spawn only in absolute darkness, so you can use any light sources to explore the caves as long as you like without fearing that some monster will spawn and attack you. To benefit from this opportunity, enable Experimental Gameplay.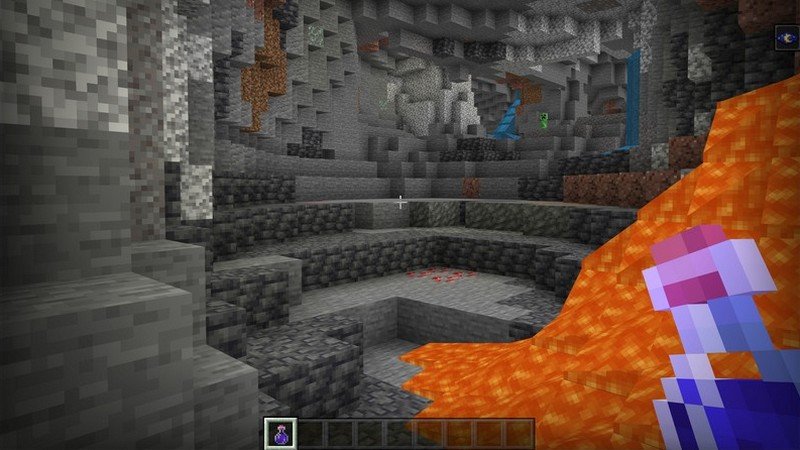 We are doing our best to keep our subscribers informed about the latest game versions and about the most popular texture packs, maps, and other cool game-related stuff, so visit our website on a regular basis, share your favorite articles with your friends, leave feedback, and enjoy your time!
Clip Trailer of MCPE 1.17.20.22
---
23 July, 2021