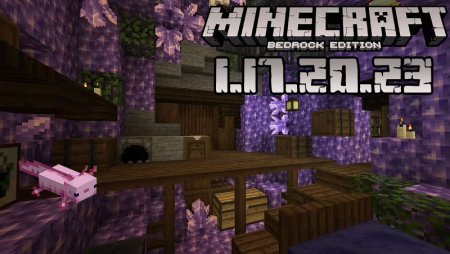 Minecraft for Android
Minecraft PE 1.17.20.23
You didn't have much time to fully enjoy all the versions released lately, but we hope you will find a little place for the new one called Minecraft Bedrock 1.17.20.23. Like in Minecraft Bedrock 1.17.20.22, the game developers focused on fixing the bugs affecting the caves and Cliffs features, but the general graphics, the technical aspect of the game, and the old blocks, items, and mobs have also been subject to some correction work.
What's new in Minecraft Bedrock 1.17.20.23
There are no new mobs, blocks, or items in this beta, but instead, you will discover that the following issues have been successfully resolved:
Game crashing when creating a crafting table when the gameplay tooltips are on
Ctrl+V not working in the book and quill
Wrong message being displayed when loading certain structures via command /structure
Marketplace and Dressing room not being very easy to navigate (new sidebars have been added)
IME not working properly when suspending the MCPE game (affecting only the Windows 10 users)
Usage of Ctrl+B for enabling text-to-speech making the emote wheel appear
Slime block slowdown movement not applying to the player
Honey block slowdown movement not applying to the player
Wrong spore blossom hitbox
Pointed dripstones filling cauldrons with potions
Moss carpet and blocks not breaking when pushed by a piston
Lightning striking mobs through multiple blocks
Goat's horns disappearing when reloading the game
Horses becoming invisible when dismounting them
Mobs not being able to walk on amethyst buds
Wrong generation of shulkers in en cities
Zombies not burning near powder snow during the daytime
Impossibility to put certain potions in the brewing stand
Content error appearing when holding shields in the Marketplace
Entity movement being jittery from a distance
Fall damage caused death occurring when using end portals in survival mode
Happily, all these plus several other less serious bugs have been fixed so we can have a nice and smooth gameplay. Moreover, several technical updates have been carried out to make the work of the content creators more productive.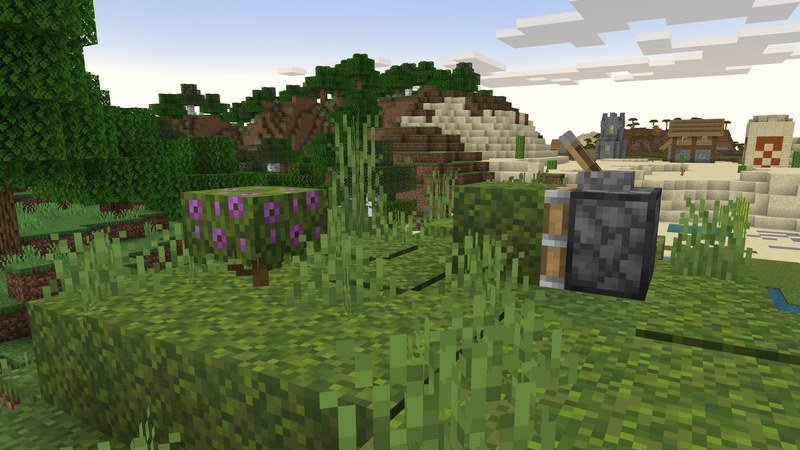 Please note that while you try this beta, you won't be able to play with people who use a full version and in Realms. Also remember to make copies of your existing builds before installing this one because otherwise, you may lose them.
If you want to tell your friends about this article, share it with them. We would also appreciate it if you could leave feedback telling us what you think about it.
Subscribe to our website and we will keep you informed about all the latest news related to Minecraft Bedrock. This includes the newest game versions, maps, textures, etc. Enjoy your time!
Trailer of MCPE 1.17.20.23
---
24 July, 2021