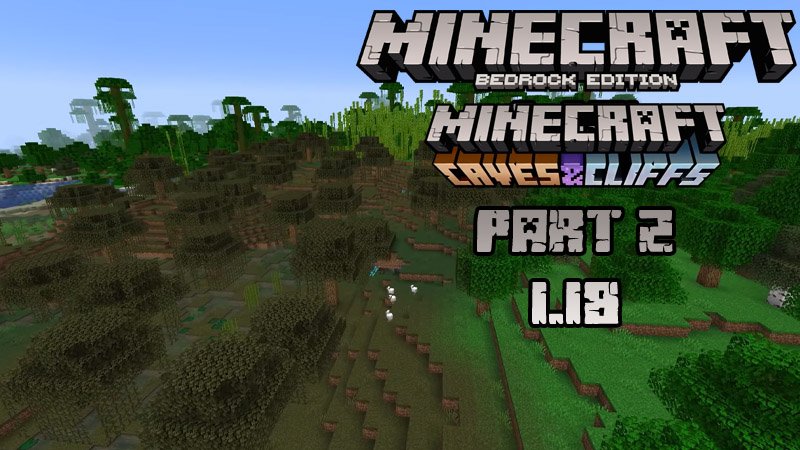 Minecraft for Android
Minecraft PE 1.18.0
The Caves & Cliffs update is officially the grandest MCPE update of all time. Because of its incredible number of changes, the game developers had to split it into two parts. Earlier this year we had the chance to explore and enjoy the first part that they called Minecraft Bedrock 1.17 and now, the second part, that is Minecraft Bedrock 1.18 was released too. In our opinion, this is the best early Christmas gift for those who love playing MCPE. To satisfy your curiosity about it, continue reading this article. Here we will try to reveal its most noticeable features. 
New features in Minecraft Bedrock 1.18.0
Because the mountains and the underground structures were due to such serious updates and because so many new biomes have been added, and the gaming world we got used to seem too small, so the Mojang team had to develop a new world generation, making it higher and deeper.
Biomes and sub-biomes
Deep Dark Biome
Dripstone Cave Biome
Lush Cave Biome
Mountain Meadow Sub-biome
Snowy Slopes Sub-biome
Lofty Peaks Sub-biome
Mountain Grove Sub-biome
Snow Capped Peaks Sub-biome
The Caves not only include the new biomes, but also many new and relatively new features among which are: fossils, new kinds of strongholds, skulk sensors, blocks, chute, and traps, deepslate, aquifers, clay pools, fossils, dirt, granite, regular stones, andesite, dripstones, copper, iron, tuff, candles, chests, etc. The ores will generate in snake-like shapes called veins. The deep dark caves are the most interesting ones to explore, because, among a lot of interesting things to find, it is the only place where a new mob can spawn (see description below). Deep in the caves you will also discover a very interesting new structure that will be called the Underground Cabin and it will contain a lot of cool stuff like blast furnaces, barrels, chests, candles, and much more.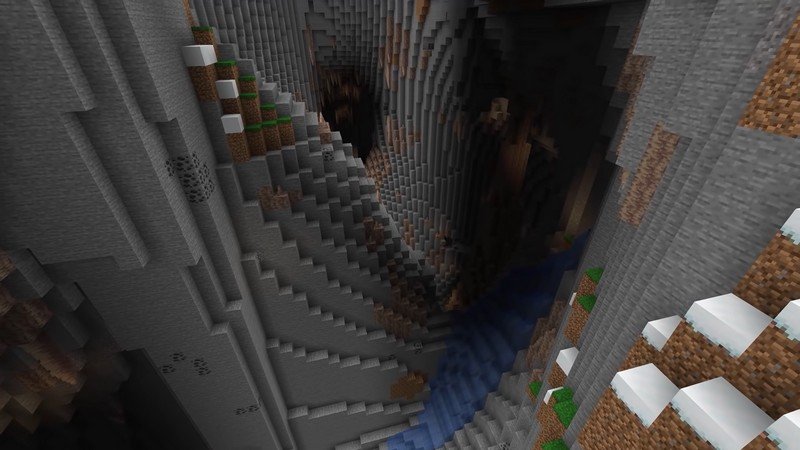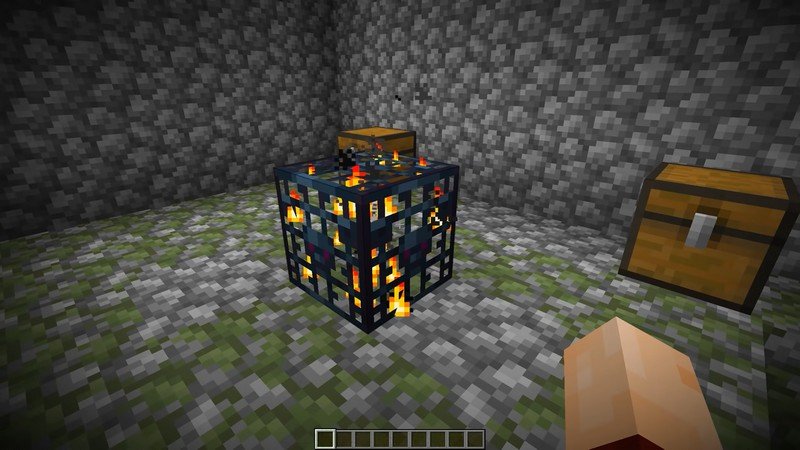 The new Mountains are amazing too. In the new sub-biomes and not only you will discover a lot of ice, regular and powder snow, emeralds, coal, iron, spruce trees, flowers, sweet berry bushes, goats, and rabbits. As a matter of fact, the goats will start dropping their horns upon death.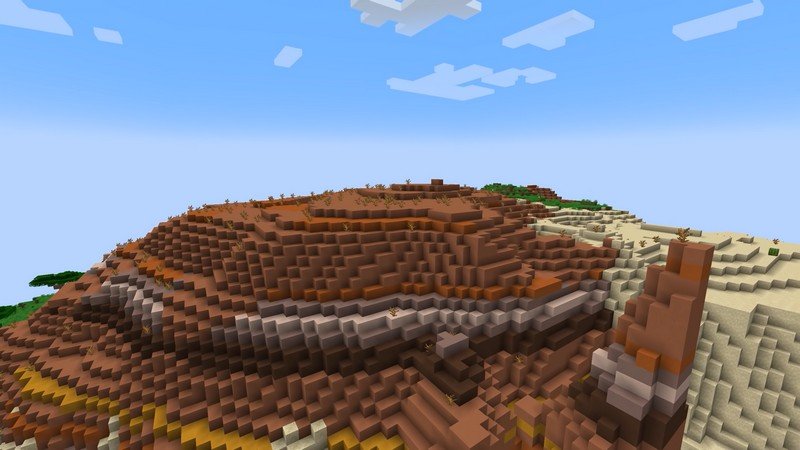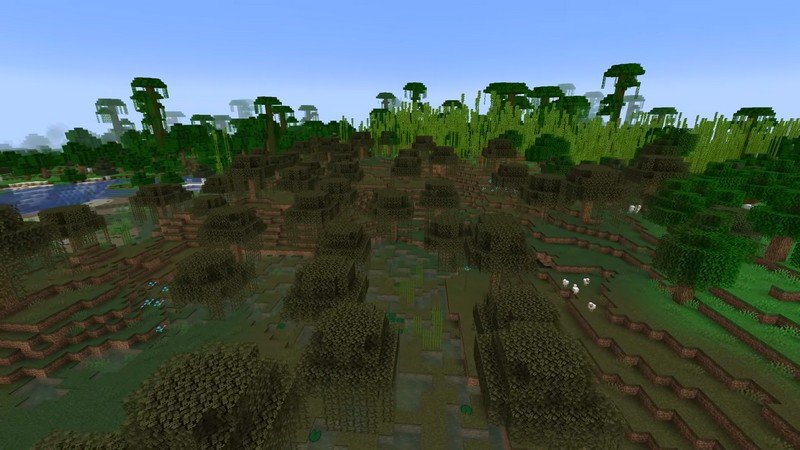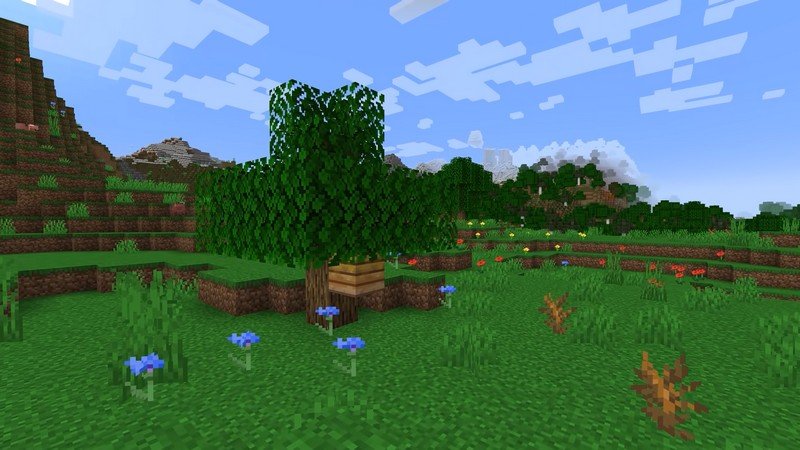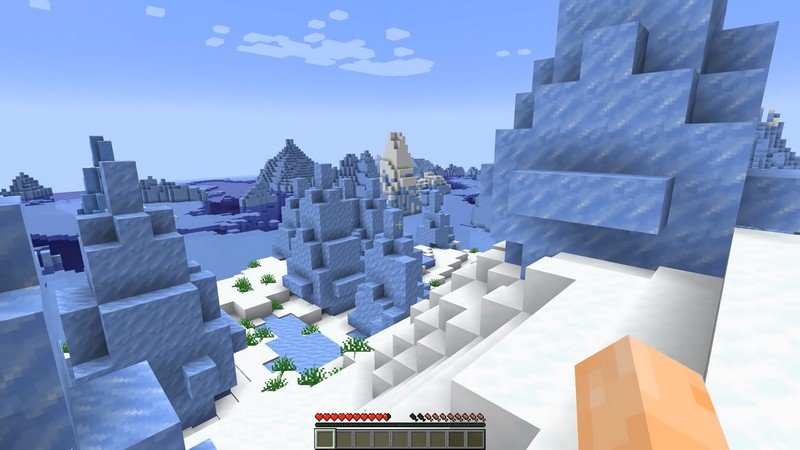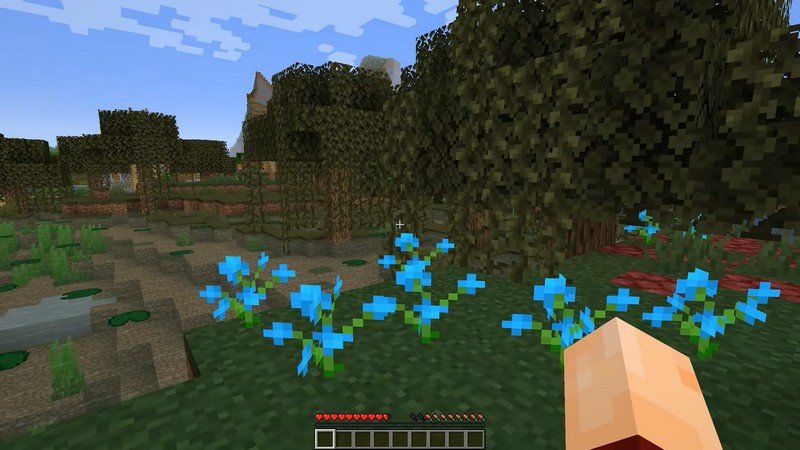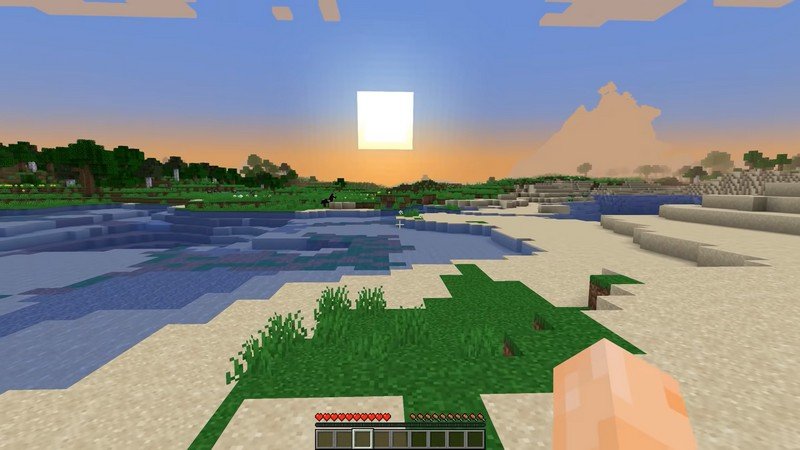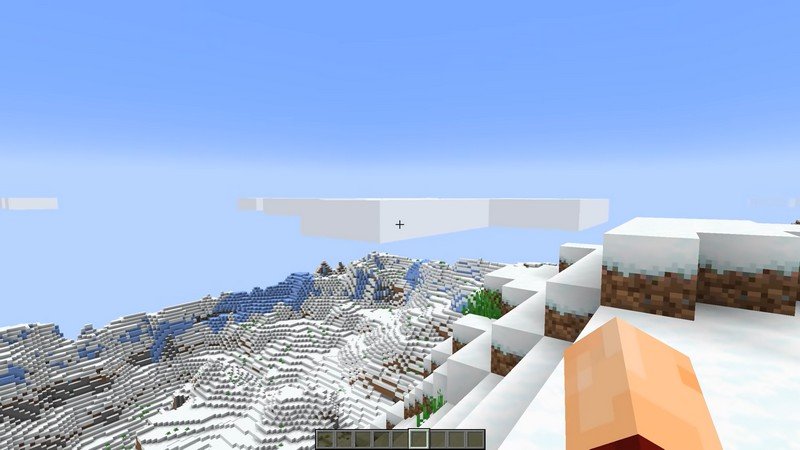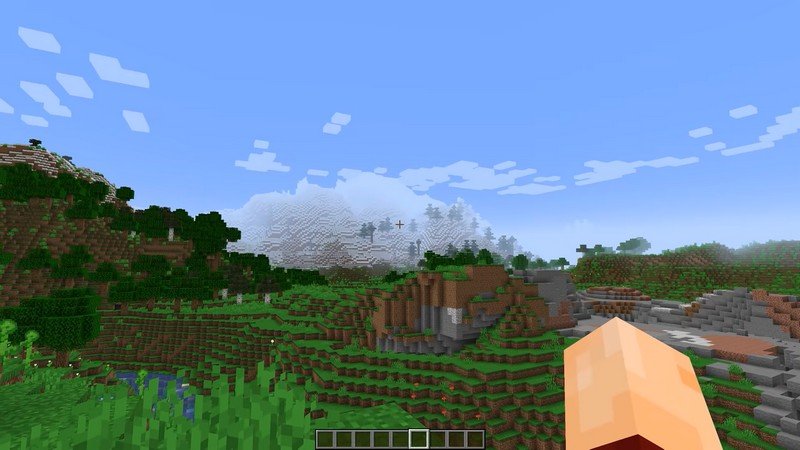 Mobs
Besides the relatively new mobs among which are the axolotls, goats, glow squids, etc, you will meet a brand new one but we must warn you that it is one of the most dangerous creatures in MCPE. This mob is the Warden and it spawns only in the deepest caves. This is an enormous monster that, even if it is blind, has the ability to sense any mob or player who is near. Even if it is attacked using a projectile, it will study it and find its source immediately. In a few words, this underground-living monster is gigantic, strong, fast, and very dangerous.
Another great thing about this update is the Bundles developed for stacking items. Using them, you will be able to stack infinite amounts of different items, except shulker boxes. You will be even able to create bundle nests for stacking bundles. How amazing could this be?
Dear friends, if you want to find out more information about this legendary update, we invite you to watch the video below this article and if you want to inform your friends about what we will all be able to enjoy thanks to this release, do not hesitate to share the article with them.
We are sure that this spectacular release is only the first step and the Mojang team is already preparing a lot of other features and changes for us to try so keep following our website to find out about all the novelties as soon as they appear. This is not the only advantage though. You will also have the possibility to try many free maps, mods, textures, and other surprises. Enjoy your time!
Video of MCPE 1.18.0
---
4 August, 2021