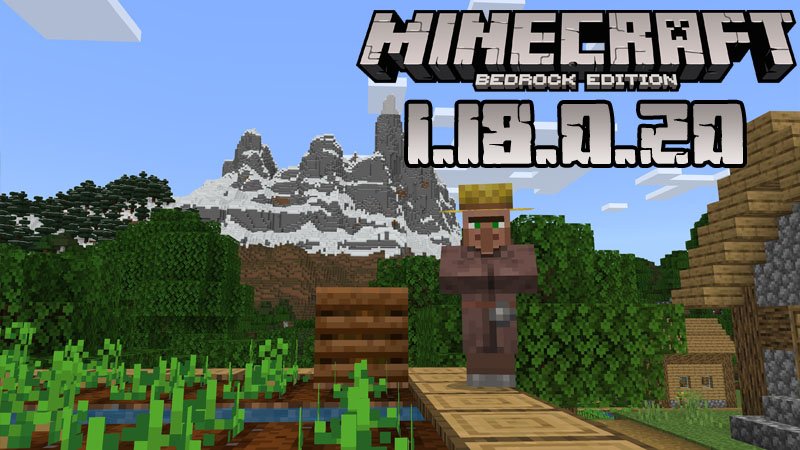 Minecraft for Android
Minecraft PE 1.18.0.20
Lately, the Mojang Studios team is full of surprises. For example this week they released a tiny but stable full game version called Minecraft Bedrock 1.17.34, but most importantly, they have decided to start releasing Minecraft Bedrock 1.18 beta versions and the first one is Minecraft Bedrock 1.18.0.20.
Changes in Minecraft Bedrock 1.18.0.20
This Caves & Cliffs version brings several very interesting changes in addition to the already traditional technical updates and fixes and the best thing is that all the new features are not under the already well-known Experimental toggle anymore, but the game developers warn us that they are still under development, so you may have some issues regarding their stability. Anyway, this is not a reason to worry because we know how hard they work to make our gameplay better so we are sure that any bugs will be fixed in the near future.
The most important changes are:
Small mountains having other kinds of peaks compared to the ones we already got used to.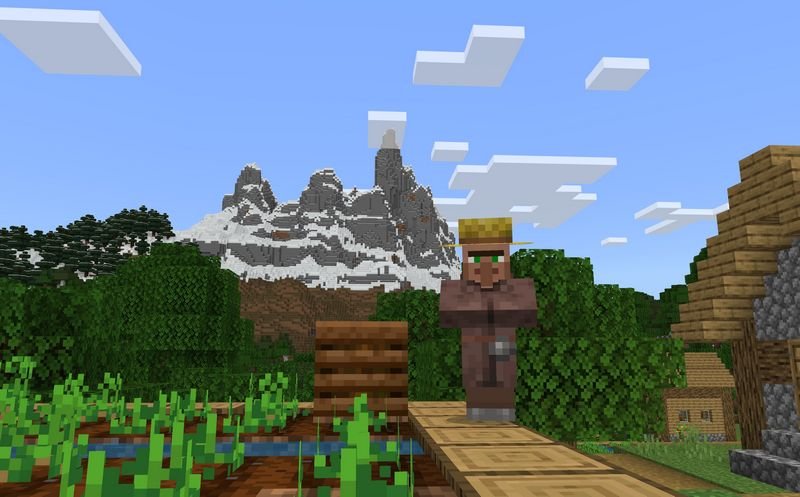 Big trees can grow under the y=0 level again
Lush Caves have small dripleaves growing inside
Old caves will reach up to the gaming world's surface
Floating waters were removed from all kinds of caves
Meadow flowers do not replace structures and blocks generating in villages
Tuff blobs appear below the y=0 level, that is at the same level as deepslate
Amethyst geodes generate in a better way
Better transition between old chunks and new chunks
Different ore generation
Different old cave generation
Better placement of granite
Better placement of diorite
Better placement of andesite
Better placement of dirt
Better placement of gravel
Mineshafts do not replace bedrock
If the player moves further than a certain distance from a raid when it ends, all the raid mobs will despawn
The raid boss bar is red now
Vindicators do not participate in illager patrols now
The quantity of players lying in their beds will be displayed on servers
Different main menu background
We know you can't wait to see all these changes with your own eyes as soon as possible, but please, give us a few more minutes because we also want to tell you about the most serious issues that were successfully resolved. These were:
Users getting disconnected from the server in case the server has a different runtime block ID from the client
Incorrect portal placements this making players transfer directly into lava or other dangerous places
Enchantments not working on carved pumpkins correctly
Bows and other enchanted items turning invisible in the Nether
Mobs being unable to path through trapdoors
Mobs walking through campfires
Sweet berry bushes not bringing damage
Mobs pathing through sweet berry bushes
Hero of the village working only in the village the player defeated the raid in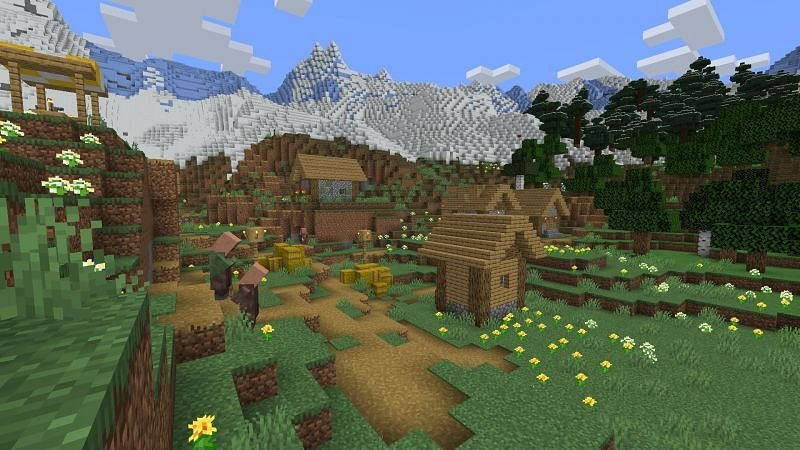 Dear friends, now you can try this amazing update, share the news about its release with all your friends who play Minecraft PE too and leave feedback.
To be informed about all the upcoming game versions, subscribe to our website. Enjoy your time!
Video of MCPE  1.18.0.20
---
10 October, 2021