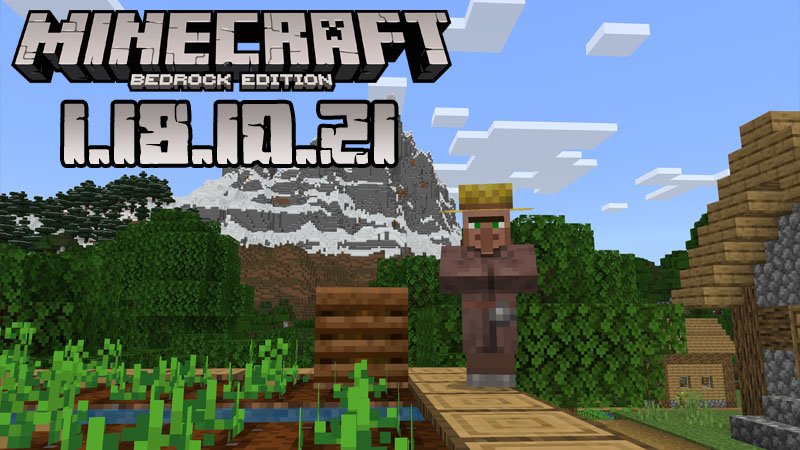 Minecraft for Android
Minecraft PE 1.18.10.21
After releasing such a big and important full version as Minecraft PE 1.18, the game developers, instead of taking a vacation or celebrating, continued their hard work and in less than a week, they managed to release a very nice beta which is Minecraft PE 1.18.10.21. The update brings traditional bug fixes, technical updates, and a surprise new feature, but to find out what it is, you should read this article to the end.
What's new in Minecraft Bedrock 1.18.10.21
Like we already mentioned, there are a lot of new technical updates, but in this article, we will focus on the information that might be interesting for the players, not for the content creators.
First, the game developers fixed the following issues:
Minor UI-related problems, including spelling, tab order, and screen reader
Players not being informed about the risk of losing their data when setting the file storage location to external sources
Villagers and pillagers continuing their usual activity instead of celebrating after defeating a raid
Broken axolotls' animation
Wolves reacting incorrectly when attacked
Item data becoming corrupted when an object is placed in a mob's hand
Mobs failing to jump on blocks in order to pick up items
Blocking animation not working when the player tries to block attacks and his/her shield is in his/her offhand and when
Failure to manage the light intensity of the light blocks using the touchpad
Furnaces outputting a wrong number of items after smelting
Biome decoration features not matching the ones in the Java
Mineshafts generating in bedrock
Fossils floating in waters and generating in wrong places
Lily pads generating in caves under swamp biomes
Hoodoos in badlands generating unrealistic flat ceilings at the cave entrances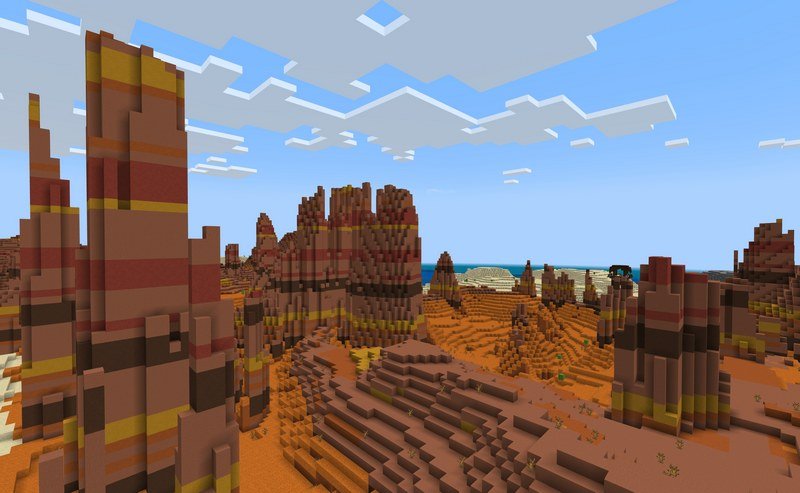 Now that you know about these fixes, it is time to tell you about the surprise feature mentioned at the beginning of the article. This is a new toggle you can enable to discover a lot of interesting stuff. This toggle is called "The Wild Update". For now, it only activates the appearance of skulk block features, but the game developers promise to introduce more features in the upcoming betas, so stay tuned.
Please share this article with your friends so they can learn about the beta's release and features too, and leave feedback.
Subscribe to our website and we will inform you about all the upcoming game versions as soon as they are available. This will also give you the possibility to download lots of new maps, textures, and other surprises. Enjoy your time!
Clip Trailer of MCPE 1.18.10.21
---
4 December, 2021