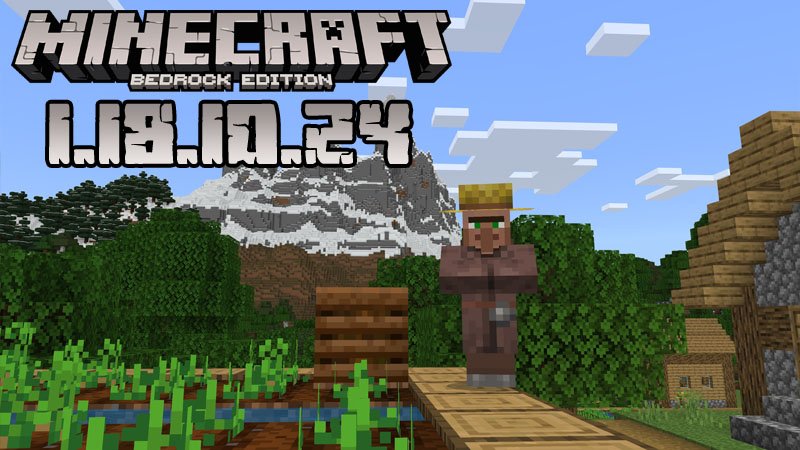 Minecraft for Android
Minecraft PE 1.18.10.24
Minecraft PE 1.18.10.24 is an absolutely awesome new beta! It brings many interesting changes, but its best one is the Frogs! They will be available by turning on the Wild Update toggle introduced in Minecraft PE 1.18.10.21. The developers did mention that they are planning to bring more features under this toggle, but we didn't expect such spectacular ones!
Fixes in Minecraft Bedrock 1.18.10.24
We will tell you more details about the new mobs, but first, let us enlist the most serious problems that had to be fixed in this beta. These are:
Crashes happening when changing armor in the crafting table and when going near villages
Screen not fading when the player sleeps in beds
Wrong animation when sneaking
Villagers not reacting correctly when not agreeing with the trades offered by the player
Ender Dragon becoming invisible while flying towards the exit portal when killed
Item names displayed when selecting a new item overlaying the armor bar
Commands /kill and /replace item working incorrectly in certain situations
The game developers managed to fix these issues, but there is also another crash happening when accessing the settings on certain devices that they couldn't fix yet, but hopefully, they will in the next update.
The game developers also introduced a very cool new possibility, namely attaching balloons to mobs! Isn't this fantastic?
And now, let us tell you a few more details about the new mobs. First, don't forget to enable the Wild Update toggle, otherwise, you won't meet them. Their color will depend on the biome they will spawn in, but their bigger concentration will be in swamps. You will notice that these cute creatures can mate, jump, croak, swim and walk. Their babies, the tadpoles cannot walk until they grow up. Frogs love eating seagrass and small slimes. You can pick them up using a bucket, but only the tadpoles, not the adult frogs.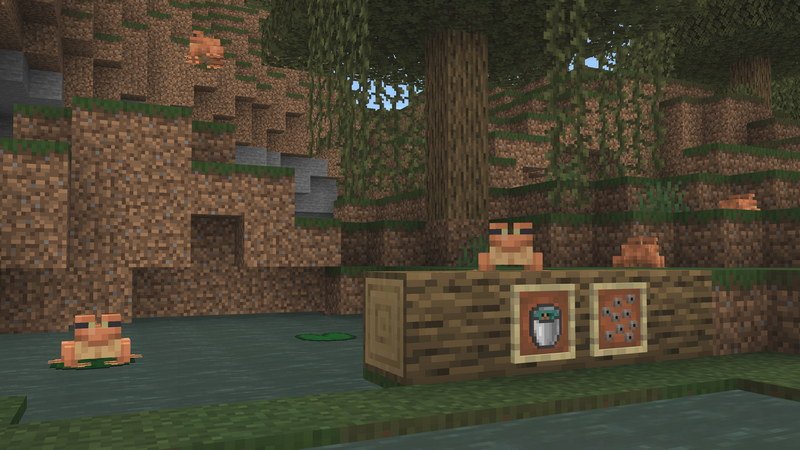 Dear friends, hurry and try this beta and leave feedback telling us about your experience with the frogs. Also, do not forget to share this article with other players so they can enjoy their company too.
Subscribe to our website and we will inform you about all the upcoming game versions as soon as they are released. This will also give you the possibility to try many maps, mods, and other surprises for free. Enjoy your time!
Clip Trailer of MCPE 1.18.10.24
---
18 December, 2021