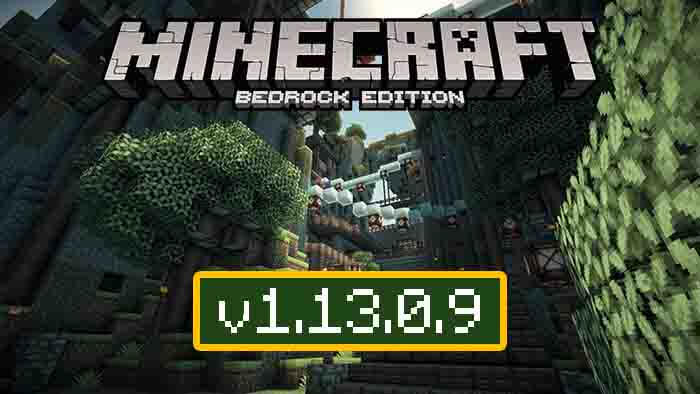 Minecraft for Android
Minecraft 1.13.0.9
Minecraft Pocket Edition 1.13.0.9
is the most global update for
MCPE 1.13.0 beta
. Why? In this beta version of
MCPE 1.13.0
, the largest number of cool features were added. On this page below, we have published just a small part of the
Minecraft Bedrock 1.13.0.9 beta
features. If you are interested, then go to the
official Mojang page
, where you can read the full list of changes in
Minecraft PE 1.13.0.9
!
New Features update Minecraft 1.13.0.9:
Added Wither Rose
Added Suspicious Stew
Item Frames can now be placed on the floor and ceiling! 
Added the Brown Mooshroom

Forged by lightning bolts!

Added abandoned Villages
Added the Light Block for mapmakers

This supports auxiliary data from 0 to 15 for light level
The invisible end rod (variant 6) is now auto-upgraded to the new light block
Light blocks are supported via /give, /fill, and /setblock.

Added successful Village Raid celebration 
Added game credits

These can be viewed after defeating the Ender Dragon, and also through a new button found in the Settings menu

New note block sounds!

Added note block functionality for glowstone, haybale, block of emerald, pumpkin, soul sand, block of Iron, bone block, wool, packed ice, clay, and block of gold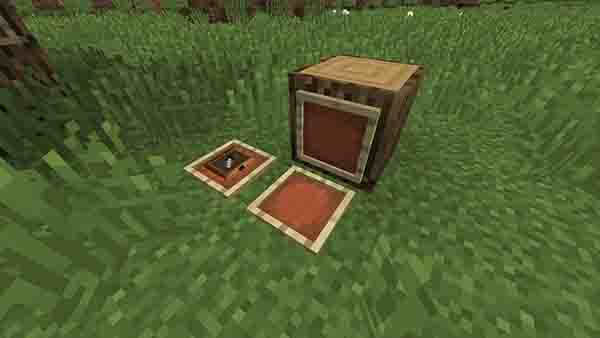 On this list of changes in the
game Minecraft PE 1.13.0.9 beta
is over. We hope that the above information was useful to you. If you want to get information about other versions of Minecraft, then follow
this link
. In the "
Download Minecraft Game
" section, we publish information about changes in updates
MCPE for Android
.
If you need any add-ons for
Minecraft PE 1.13.0.9 for android
, then use these links:
mods
,
textures
,
skins
,
maps
,
seeds
. We also have a
news
section in which you can find out the latest news about
Mojang
and
Microsoft
, as well as find out about the upcoming release date for Minecraft.
Write in the comments below what you think about this game update. Write what bugs you found! We found a bug due to which the
servers are not working
, and
Xbox Live 
is not available
!
Minecraft PE 1.13.0.9 for Android
Minecraft 1.13.0.9 beta
---
29 August, 2019