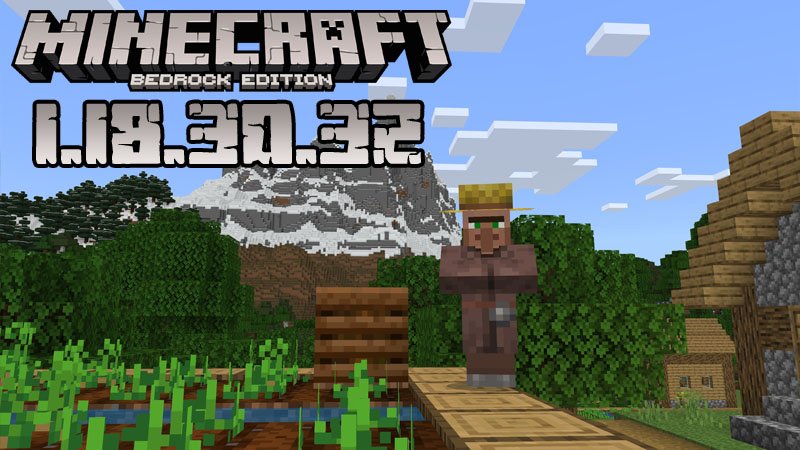 Minecraft for Android
Minecraft PE 1.18.30.32
You probably know who Warden is if you are subscribed to our website and if you read the article about the upcoming Minecraft Bedrock 1.19 update. Today, by enabling the experimental features, you will finally meet him. We hope you have enough courage to do this given his characteristics. You will also find out where he spends most of his time and the way he attacks. This will be possible by installing the fresh Minecraft PE 1.18.30.32 beta.
Fixes in Minecraft Bedrock 1.18.30.32
Before telling you about the Warden and the rest of the new Wild Update features, let us enlist the MCPE developer's actions in regards to several issues. They have:
Fixed a crash that used to occur when the player wears a helmet and a falling block hits him/her
Fixed a bug affecting certain entities (making them disappear) when transferring maps from old console edition
Reduced the knockback provoked by iron golems on such mobs as zoglins, ravagers and other ones that have knockback resistance
Corrected the generation of End Cities
Adjusted the way the information and buttons on downloaded skins look
Made the emote wheel work properly when the player uses touch controls.
And now it is time to learn about the experimental features.
The Warden. The game developers finally decided to bring this mob to our MCPE worlds. As you already know, this creature is blind and because of this, he developed very good hearing and smell. When someone walks, he feels the vibrations and attacks. If you want to collect the loot in his vicinity, it is recommendable to sneak. You can also distract his attention by throwing projectiles. When you walk on top of deep dark biomes, you shouldn't relax either, because if the warden receives many alerts from the sculk shrieker, he may dig out. If yo0u stand still and make no sound for more than one minute, he will return back. You can monitor Warden's state of angriness by looking at the way his chest moves. Another important thing you should know is that shields cannot protect you from this mob's attacks. When one hits the shield with his fist, it will deactivate immediately.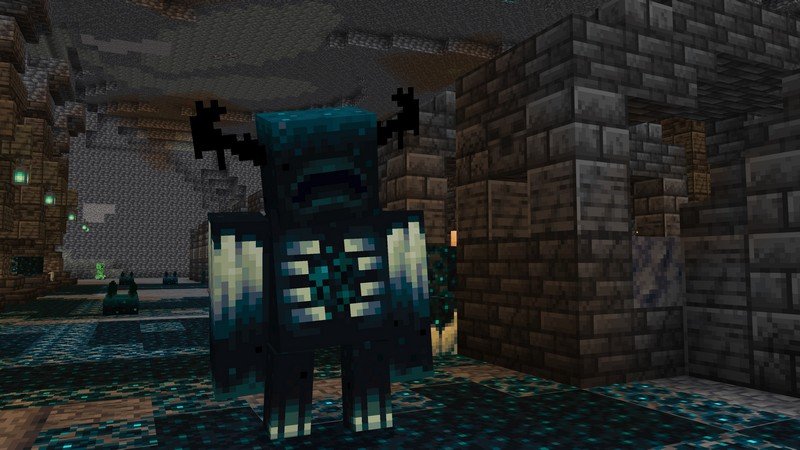 Ancient Cities. These structures generate in Deep Dark biomes and here is where Wardens spend most of their time. They contain a lot of chests with loot, but because of the warden and de sculk sensors around the place, it will be very difficult to get them. These structures also contain very special kinds of deepslates that cannot be obtained in other places in survival mode. They are called reinforced deepslates. To locate the new structures, you can use the /locate ancientcity command.
We guess you can't wait to try this beta but don't forget to tell your friends about its release too!
Follow us and you will find out about all the upcoming game versions as soon as they are released. You will also get the chance to try the most popular textures, maps, and other MCPE-related surprises for free. Enjoy your time!
Clip Trailer of Minecraft Bedrock 1.18.30.32
---
1 April, 2022