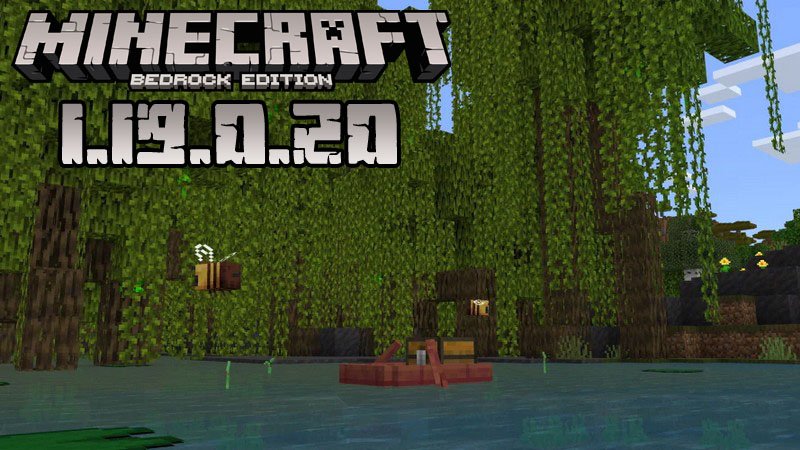 Minecraft for Android
Minecraft PE 1.19.0.20
If you are a loyal and active bedrock user, you probably know all the Wild Update features that have been available by enabling the Experimental Features toggle since the release of Minecraft Bedrock 1.18.10.21. Now the developers of the Mojang Studios are ready to remove this toggle so everybody can enjoy this and other upcoming features as component parts of the gaming worlds. On this occasion, they released Minecraft Bedrock 1.19.0.20 which is the first beta step towards the Wild Update full game version.
What's new in Minecraft Bedrock 1.19.0.20
This beta, besides the fact that introduces all the previously experimental features into our worlds, brings a great new feature which is one of the Wild Update's main representants. This is a new biome called Mangrove Swamp and it contains a lot of new materials (mud, wood, roots, and more) that you can use for building and decorating. There are also a lot of new crafting recipes where some of this biome's features are main ingredients. We are sure that you will have great fun exploring this place not only because it is nice and hosts a rich flora and fauna, but also because it opens access to so many new possibilities.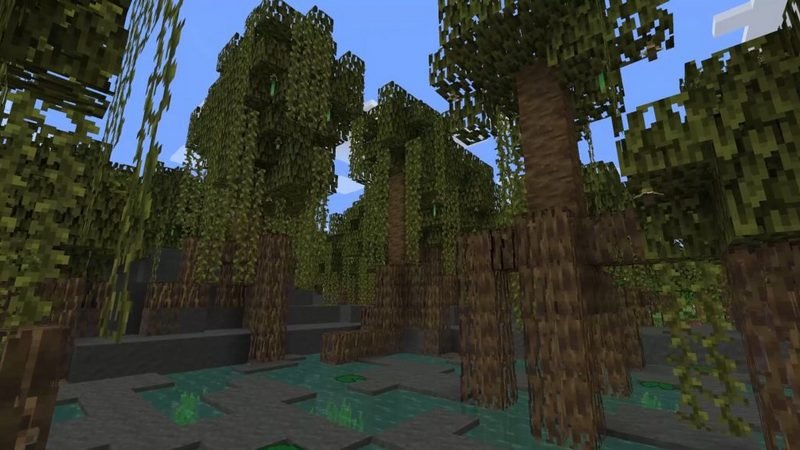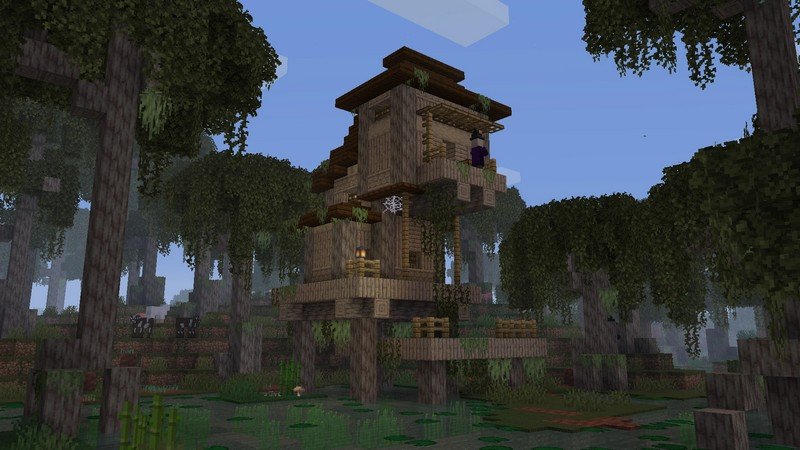 This beta also improves the behavior of several mobs, namely:
The Wardens. Their textures are better and their behavior has been slightly modified, especially when they get angry. They also make several new sounds. You may also notice that parrots imitate their roars sometimes.
The Frogs. Comparing to other mobs, these ones suffered less changes this time. The game developers only removed their croaking when they eat.
The Allays. These flying creatures succeded to melt the hearts of many MCPE players in a very short time. Now they will fly slower when following their owners, but will do it from bigger distances.  You can also leash and name them now.
The Wandering Traders. Starting with this beta, these mobs will start wandering around the world in a random order, will stop opening doors, and will make more sounds. Just like in the case of allays, you can name them using name tags.
Of course, the developers did not stop only on the mobs. They also made a lot of updates in regards to the:
Sculk Sensors. Now they sense more types of vibrations, so you will have to be extra careful, especially when you sneak on top of them, access containers, eat or drink, etc.
Touch Controls. Actually, this feature was not exactly updated, but several bugs affecting their functionality have been fixed.
User Interface. Now the Xbox users will get informed about internet connection issues correctly
Textures. The textures of several features including wardens, mycelium, end stones and rods, and brewing stands were improved or fixed.
From the very start, you will notice that the game developers modified the loading screen tips and the splash text to mark the grand new beta.
To discover the rest of the changes brought by this update, download and install it. We hope you won't forget about your friends and will share the news about its release with them.
We know that the Mojang Team is already working on developing other interesting game versions, so subscribe to our website and we will inform you about their releases as promptly as possible.  When you are not busy exploing fresh updates, we invite you to check our collection of maps, mods, and other cool content. They can all be downloaded enjoyed free of charge, and shared with other players. Enjoy your time!
Clip Trailer of  Minecraft Bedrock 1.19.0.20
---
8 April, 2022