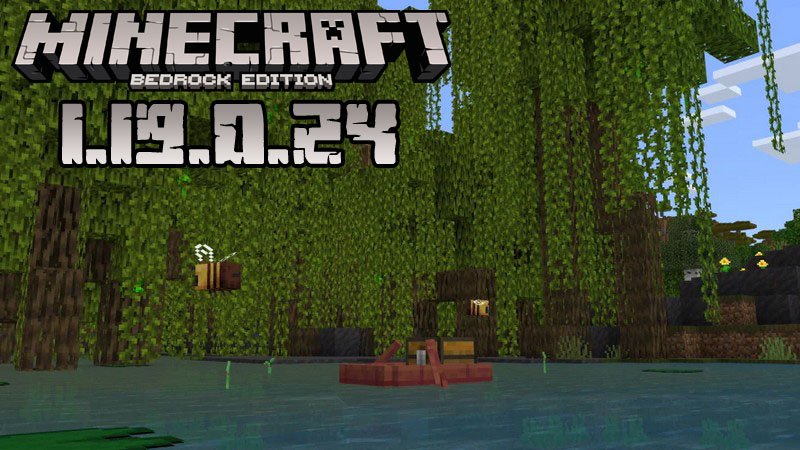 Minecraft for Android
Minecraft PE 1.19.0.24
Minecraft Bedrock1.19.0.24 is the second beta version of the grand Wild Update also known as Minecraft Bedrock 1.19. Check it if you want to explore the surprises prepared by the Mojang Studios team this time. We are sure that you won't be disappointed.
Fixes in Minecraft Bedrock 1.19.0.24
As we mentioned in the article about Minecraft PE 1.19.0.20 released last week, the Mojang team started to develop Wild Update betas. This means that you don't have to enable the experimental features toggle to enjoy allays, wardens, sculk sensors and shriekers, and other previously experimental features. Because all these features are relatively new, they can sometimes present bugs, so this week the game developers had to fix:
Sculk Shriekers reacting to the activation of bedrock
Shrieker particle being visually different from that on Java Edition
"Can_summon" tag not working when placing down the Sculk Shrieker
Sculk Shrieker summoning the warden even when playing in peaceful
Warden not having an animation for taking damage
Warden's UV texture overlapping
Players in creative getting the darkness effect when spawning a warden
Pistons moving reinforced deepslate while they shouldn't
Mangrove Biome not generating like on Java Edition
Frogspawns making outdated sounds
Froglight blocks using stone sounds
Inventory not being accessible in boats with chests
Mangrove boat with chest not being craftable
Game crashing when the allay has something in its hand and a player who is not its owner attempts to take it away
Crafting mud bricks not giving the correct number of bricks
Gravity blocks not falling when they are placed on top of replaceable blocks
Slab placing only once after holding down the place block button
Certain buttons on the new UI not working
The burning animation disappearing after a second upon entering a cauldron with lava
Black and other several kinds of dyes having incorrect names
Technical bugs
By installing the beta, you will also see that:
Copper Horns have been removed from Minecraft Bedrock
There are more variations of goat horns near pillager outposts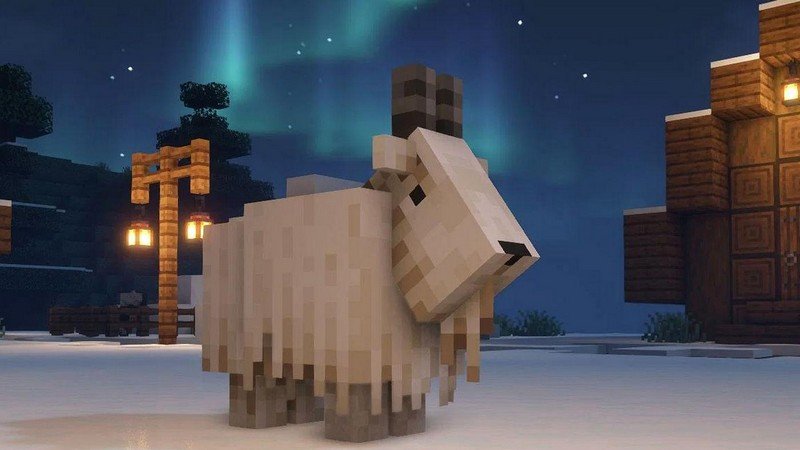 Frogspawn name was updated
Allays regenerate their health at a different speed
Wardens attack players in the first place when there are both players and mobs around him
Warden's sniff range was increased
The game developers also promised to bring Echo Shards in one of the following releases. You will be able to find them by opening chests in ancient cities. They can be used to craft Recovery Compasses that will show you where your player died previously.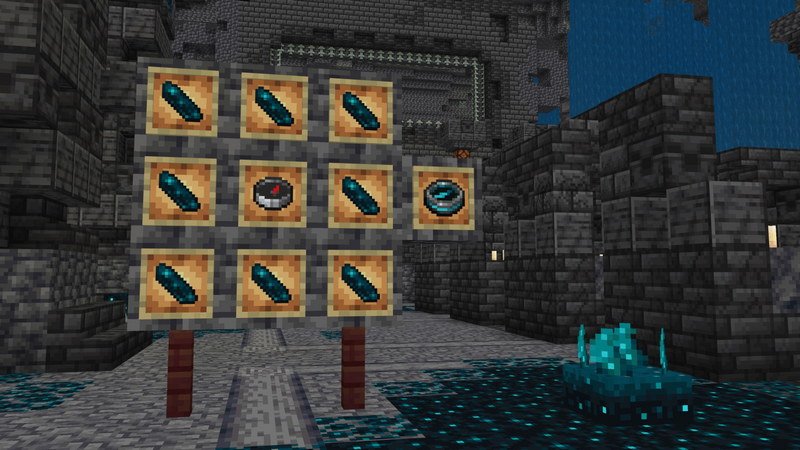 If you want to try this possibility as soon as it is available, follow our website and keep track of the upcoming game versions.
We also have a very rich collection of maps, textures, and other surprises. You are welcome to download them and share the ones you like most with any of your friends. Enjoy your time!
Clip Trailer of Minecraft Bedrock 1.19.0.24
---
17 April, 2022