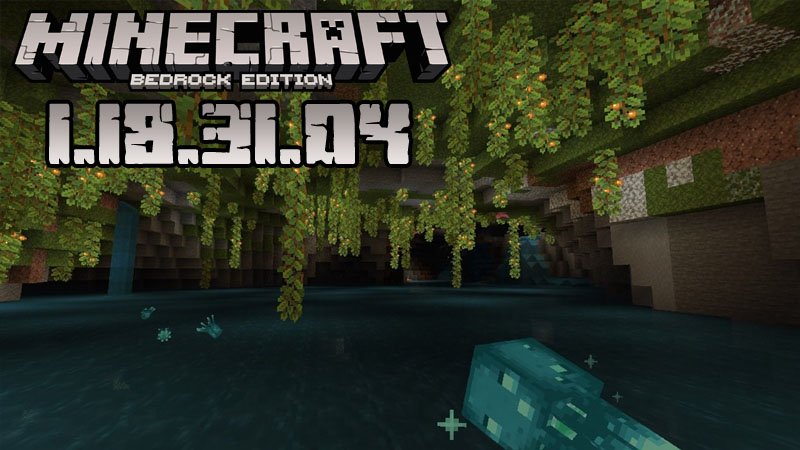 Minecraft for Android
Minecraft PE 1.18.31
One of last week's versions, namely the full Minecraft PE 1.18.30 update, became very popular among the players thanks to its enormous list of changes gathered from the earlier betas. Even if the game creators tried to make it as good as possible and exclude all the bugs, you must understand that this is almost impossible. After it was already released, they discovered that the game works less smoothly than they have expected, so they had to work on another full version called Minecraft PE 1.18.31.
Fixes in Minecraft Bedrock 1.18.31
Below we will enlist the most serious issues that the game developers had to deal with this time:
Multiple crashes happening while playing
Purchasing something from the Marketplace making the loading screen lag or not work at all
Players not being able to use the Marketplace (issue affecting Ninetndo Switch devices)
Players not being able to unlock certain achievements, for example, Sound of Music, even if all the requirements are met
Players not being able to open their MCPE worlds after they have been updated to the full version released last week
Crashes, lags, and other major issues occurring when performing repeated actions with chunks
Spiders spawning on buttons in Creeper farms
Game lagging with versions that include the render dragon engine
Broken textures of lava, water, and blocks that are seen from a  certain distance (issues affecting iOS and Android devices)
Game crashing when exiting RTX enabled worlds
Entities disappearing when moving them on unloaded chunks
Bug related to the XP obtained by the players when using the furnace
All these problems have been fixed, and now we can forget about them and look forward to the upcoming new features.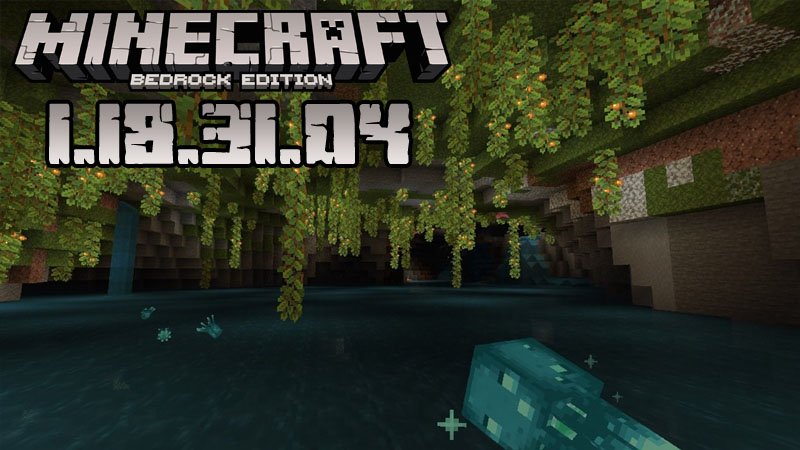 Please share this article with your friends because they might have faced one or more of the above-mentioned problems too and we are sure they will be happy to find out that they have been resolved.
When you are not busy trying new game versions, we invite you to explore our website and check our collection of maps, mods, etc. Have a good time!
Clip Trailer of MCPE 1.18.31
---
29 April, 2022