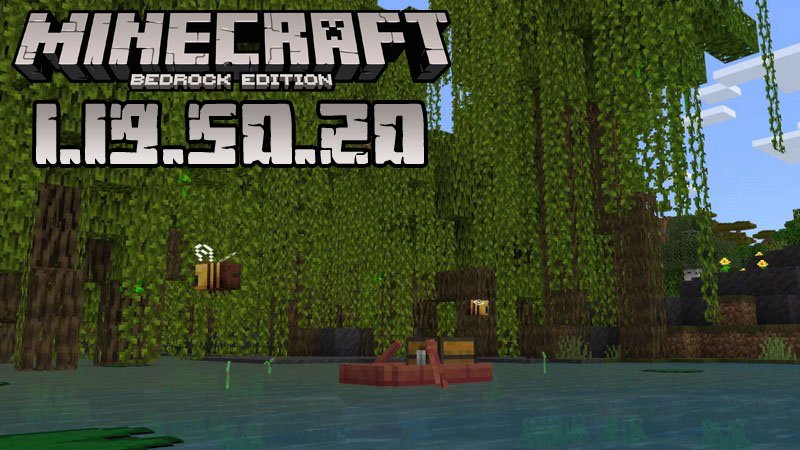 Minecraft for Android
Minecraft PE 1.19.50.20
We bet you didn't know that the developers of Mojang Studios decided to remove the Spectator Mode from under the Experimental toggle and that the Minecraft Live Mob Vote was declared open. Find out more about these facts and other many new changes by continuing to read the article about the freshest game version, namely Minecraft PE 1.19.50.20.
Changes in Minecraft Bedrock 1.19.50.20
Let us start with what's most important about this update:
The Spectator Mode. As we already mentioned, now you don't have to look for the experimental toggle and enable it when you want to use this mode. Now it is officially part of the game. Even so, you will have to enable a toggle, that is Personal game mode if you want to become a spectator. Another method is to turn on cheats and use the /gamemode spectator command. Now, when you use Spectator Mode, you will notice that there are fewer bugs affecting it and that all the characters participating in it generate and interact with the rest of the things the way they should.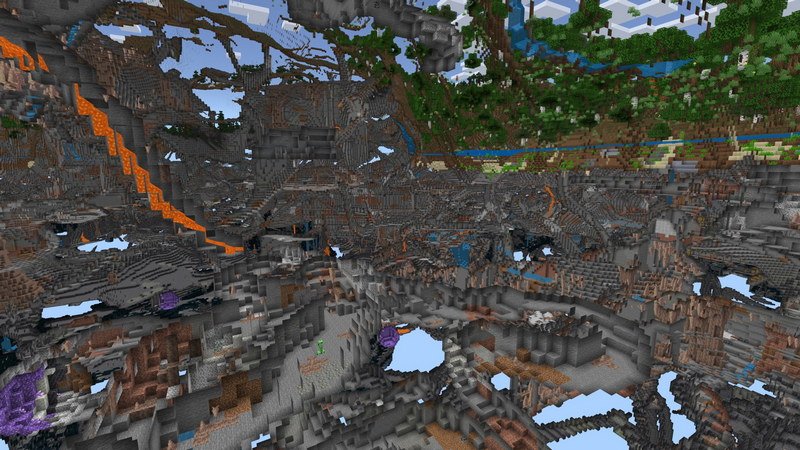 Minecraft Live Mob Vote. Actually, this has nothing to do with the beta we are talking about but the Mojang developers announced about it on the same day as the release. If you want to participate in the vote, you should install the previous Minecraft PE 1.19.31 version, but hurry because the time is already running out.
And now, we will enlist the most serious problems detected lately. If you faced any of them or are worried that you will have to, don't, because they have all been successfully fixed.
Hasitem not being able to detect lingering, splash and other kinds of potions
Command /enchant not enchanting the correct level
Text background opacity not working when at 0%
Text descriptions in the mobile data toggle being of an incorrect color, this making them hard to read
The Player's HUD failing to rotate when riding a boat in VR mode
Players not getting notified in any way when there is a risk of losing the carried out changes when switching from the Create New World screen
The name of the boss bar not changing immediately when the player tries to rename it
Some new touch control buttons missing when the player rides a boat
Players not being able to sneak when using the touch screen
Players not being able to touch certain hotbar slots when using touch and crosshair control schemes (see the previous version to find out about this option)
Endermen not being hostile in certain situations
Jump boost and slow falling having no effect on tamed, saddled, and ridden entities
Players not being able to place pressure plates near the 0 0 0 position
Renamed tools and weapons failing to drop from the inventory from the first time
Tools not working for the first time after being crafted
Nighttime looking like daytime when RTX is enabled
Pistons teleporting blocks instead of moving them smoothly
Blocks glowing when pushed by pistons
Enchanted tridents disappearing when going through a portal
Black spots appearing on maps
Signs making no sounds when placed
Players getting teleported back to the portal seconds after leaving it
Pistons penetrating the blocks they are pushing
Piston's arm animation being inconsistent and choppy
Horse babies having an abnormal speed if the adult horse is bred with the speed effect
Sugar canes on mycelium, mud, and rooted dirt not breaking when the water is being removed
The hitboxes of soul sand and mud not matching their bounding boxes
And now that you know about this update's main features you can either watch the clip trailer to find out more details or go directly to the download button.
We always do our best to be up to date with the latest game versions, so keep following our website for upcoming ones. Here you can also discover many free mods, textures, and other cool surprises. Enjoy your time!
Clip Trailer of Minecraft Bedrock 1.19.50.20
---
15 October, 2022