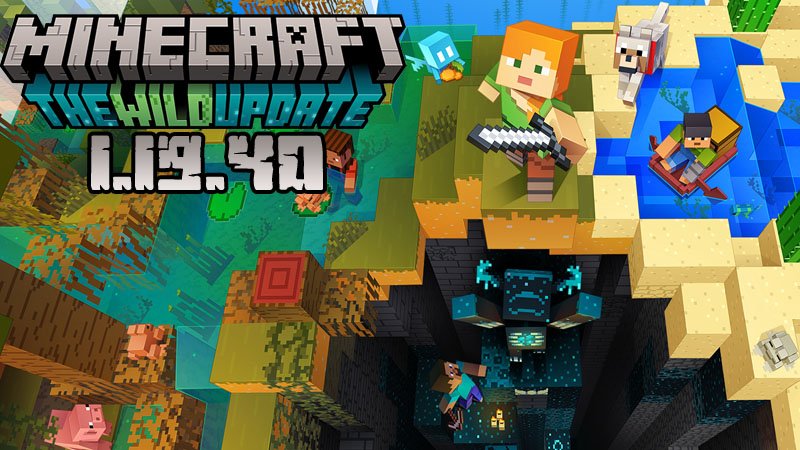 Minecraft for Android
Minecraft PE 1.19.40
Minecraft Bedrock 1.20 and the new features it brought is on everybody's lips lately, but in this article, we will not talk about them. We will focus on the earlier-made changes that the game developers gathered together into a big collection and released Minecraft Bedrock 1.19.40 full game version.
New fixes in Minecraft Bedrock 1.19.40
None of the below-listed fixes are brand-new but maybe you missed some of them, so we recommend you read the issues that will not interfere with your gameplay after installing this update:
The images of the three new control schemes from Touch Settings not looking correct
Touch controls not working when trying to swap unstackable things
Players not being able to jump from the water by enabling auto-jump
Bug preventing users from scrolling through trade lists smoothly
Bug preventing users from moving items from the hotbar onto other things in the inventory
Users not being able to load custom packs into Realms
Text that meant to appear when uploading worlds into Reams not fitting in the dialog box
Copy Coordinates showing Xbox buttons on Play Station
Create New World's sign in button not functioning on certain devices
Tool Damage bar not showing when required on certain devices
Some death messages being too big to fit the player's screen when GUI scale is maximized
Text descriptions in the accessibility and general settings being of an incorrect color shade
Bug preventing players from dragging items in the inventory of certain animals, for example horses
Clear Account Sign In Data button not working
Projectiles getting stuck in the air when shot
Enchanting table facing a wrong direction
Top snow falling but another top snow is duplicated when breaking a block holding top snow and a flower
Sticky pistons not working as they should near build limits
Comparators responding incorrectly to side and back input from redstone dust connected to a common power source
Some water loggable blocks making the water glow when other blocks are around
Growing fungi destroying bedrock blocks
Gravel, concrete powder, sand and other falling blocks breaking when falling on any kind of double slabs
Villagers and other mobs not being able to go through portals by boat
Iron golems attacking through the glass and other kinds of walls
Drowned which hold fishing poles throwing tridents
Guardians flying in the air
Players getting damage after going out of a bubble column
Players using a keyboard when playing being unable to strafe sprint
Wither effect damaging armor's durability
Tridents and other projectiles not falling and landing properly on mud
Librarians not selling new cursed books
Mobs spawning in deep dark biomes.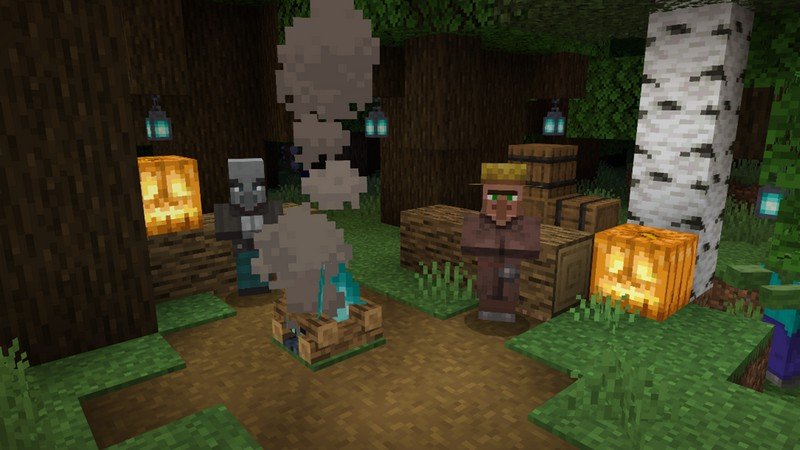 Dear friends, believe it or not, this is only a short part of all the issues fixed by the game developers, so just imagine what a version this is and what will your gameplay be like after installing it. We hope you like it.
We recommend you return to our website soon enough because there is one more new version we want to tell you about and it contains changes done in relation to some new features.
Here you will also discover many popular maps, texture packs, and mods that you can try yourself and share with friends. Enjoy your time!
Clip Trailer of Minecraft Bedrock 1.19.40
---
2 November, 2022