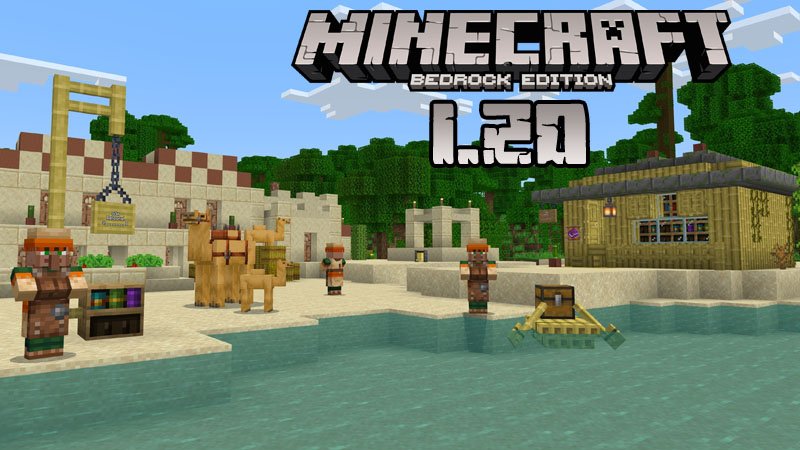 Minecraft for Android
Minecraft PE 1.20
Even if Minecraft PE 1.20 was released unexpectedly and does not have an official name as Minecraft PE 1.19 or other grand updates do yet, it represents the beginning of a totally new and fascinating stage in the game's development. Let us tell you what features will represent this stage's base.
New features in Minecraft Bedrock 1.20.0
In case you missed the article about Minecraft PE 1.19.50.21 published yesterday on our website, do not worry. The version we are talking about today is even better because it is the first full one of this update and all the featured new elements are even better. These are:
Camels. We are sure that there will be more mobs to join our gaming worlds soon, but for now, we can enjoy the presence of a very cool one, namely the Camel. This animal is very interesting to interact with. It can also serve as a transport for you and one more player thanks to its big back and riding it can prevent you from getting melee attacks.
Bamboo. Bamboo wood is craftable now and many players who already tried it, admit that it is a very attractive material. The floors, stairs, and other interior elements made from it will definitely make your house look better.
Rafts. There are two kinds of rafts: ordinary and with chests and they are both made from bamboo wood. Now you have a bigger choice of transport in Minecraft PE!
Signs. Until now, signs could be installed on the ground but starting with this update, you can also hang them wherever you like. You can also write any text on them and you will notice that they have a very special new UI.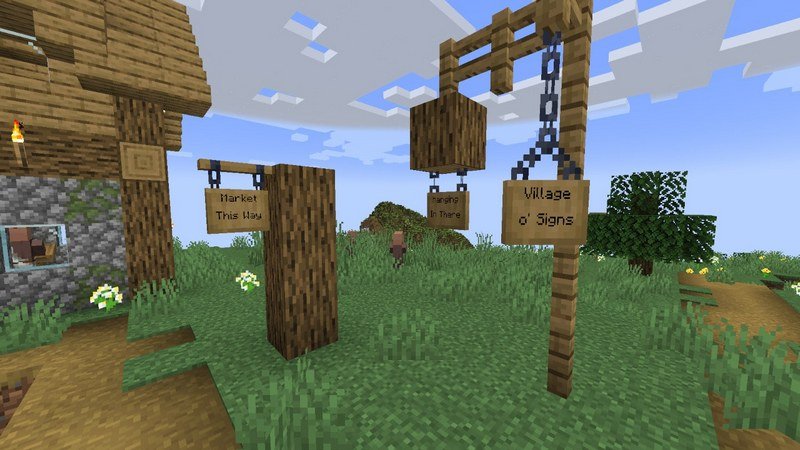 Bookshelves. Bookshelves are not only decorative anymore. Now you can keep enchanted books, quilts, and any other kinds of books there. Their capacity is six books.
Skins. Now there is a wider choice of skins in MCPE and the existing ones, that is Steve and Alex have been upgraded. The new skins include both girl and boy skins and each of them looks amazing.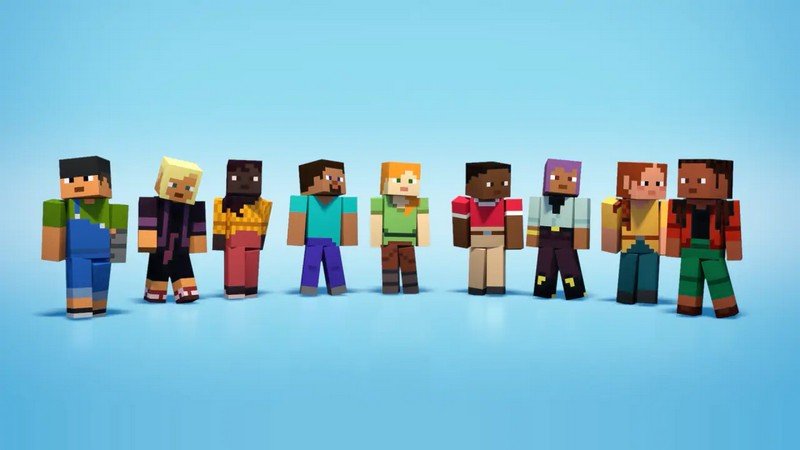 Dear friends, we are sure that you can't wait to try all these amazing features but return here soon because the game developers are already working hard on improving them and adding new ones.
All articles published here contain free download buttons and can be shared with friends, so be generous and enjoy the amazing bedrock experience together!
Clip Trailer of Minecraft Bedrock 1.20.0
---
24 October, 2022