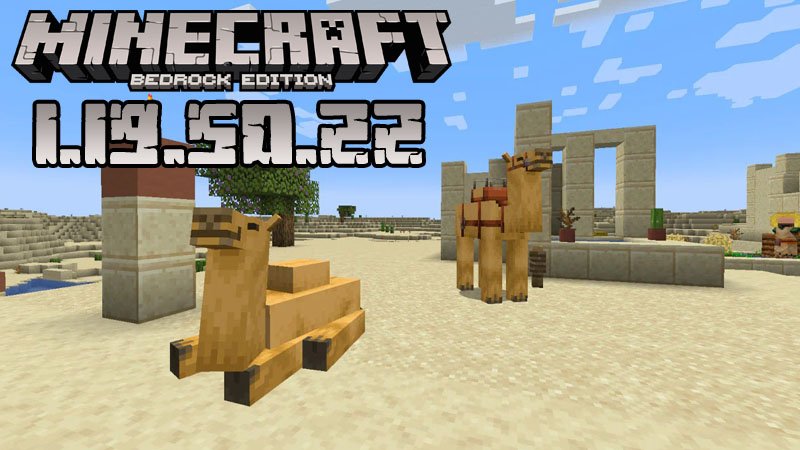 Minecraft for Android
Minecraft PE 1.19.50.22
We suspect that many of you did not manage to check Minecraft PE 1.19.40 yet since we wrote an article about it only earlier this afternoon, but we do not want to hold the news about another fresh release to ourselves for too long because the game developers might release another new one any minute. This article is about a beta called Minecraft PE 1.19.50.22.
General changes in Minecraft Bedrock 1.19.50.22
This beta brings several important bug fixes, but first, we want to tell you about the main changes.
Chiseled Bookshelves became more interesting to interact with. Now players will see tooltips when they can place or remove a book from them depending on whether they are full or not and on what the player holds in his/her hand. Chiseled bookshelves can be crafted with planks and slabs of any wood type.
Camels have a more logical behavior now, especially if looking at them dashing or walking. The animations they make also look better. The came's spawn eggs have a different color than they did initially.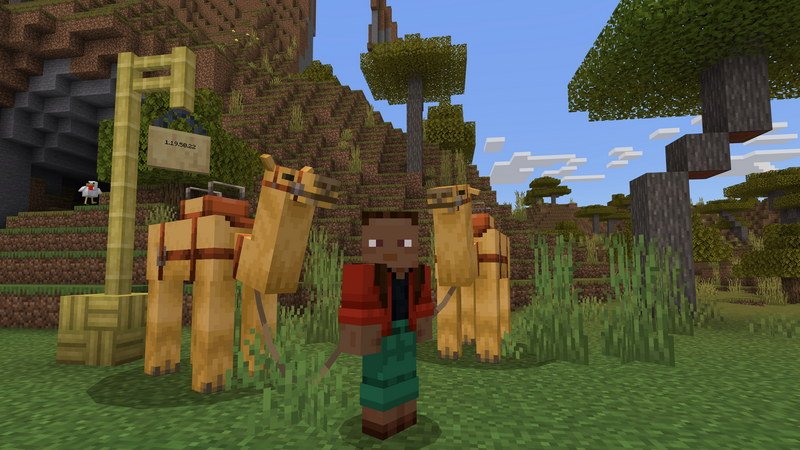 The New Skins are presented to the player in a brand-new flow and this flow also contains instructions on how to use them.
Wardens cannot be spawned using sculk shriekers when in Spectator Mode anymore
Lily pads pop in a different way, with special animations and sounds when bumped into
Destroying blocks when there are no support blocks underneath provokes vibrations and special animations.
There are also a number of issues fixed by the game developers for this release, but we will enlist only the most critical ones:
Some blocks remaining active after switching the player status to the spectator one
Smooth sandstone's bottom texture looking like the one of an ordinary sandstone
Dead coral fans breaking when placed on top of transparent blocks
Player not being able to continue flying when pressing ascend and descend simultaneously
The crouch and sprint buttons from the New Touch Controls having a different shade of gray compared to other buttons
Players who charge bows and crossbows underwater having a different behavior from when they do the same on land
Game crashing when loading into Jurassic World and other certain Marketplace worlds
Ender dragon turning invisible after the player's death
Items from the Armor Stand's offhand not dropping when breaking it
Anvil renaming items involuntary on servers and in Realms
Fancy graphics making shadows look glitchy.
If you are not in a hurry to hit the download button, we recommend you watch the clip trailer because this way you can find out more details about this beta.
To learn about all the upcoming game versions as soon as they are released, follow our website. This will also give you the opportunity to try the newest maps, mods, and other content. Enjoy your time!
Clip Trailer of Minecraft Bedrock 1.19.50.22
---
3 November, 2022