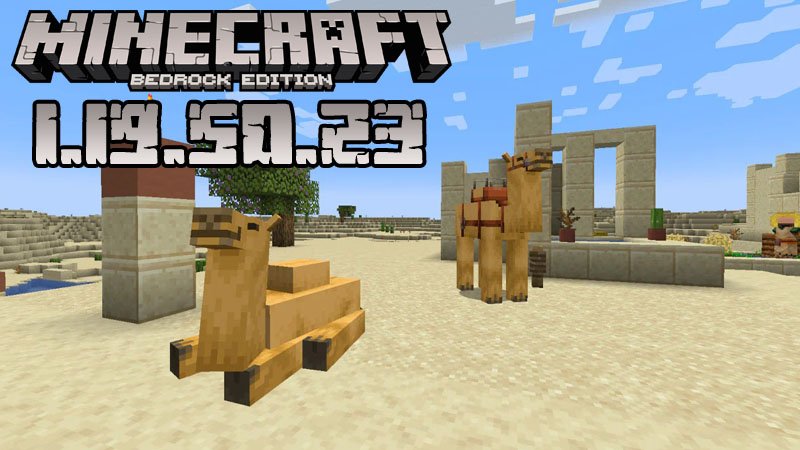 Minecraft for Android
Minecraft PE 1.19.50.23
Dear friends welcome back to our website! If you already tried Minecraft PE 1.19.41, an article about which we published earlier in the afternoon, it is time to learn about another brand-new update called Minecraft PE 1.19.50.23.
Changes in Minecraft Bedrock 1.19.50.23
Bamboo raft: Now this kind of transport, namely the variant with a chest, displays a slightly modified name (Raft with Chest) and a correct tooltip when it is being dismounted.
Bamboo saplings can be pushed with a piston.
Bamboo Slabs do not drop from bamboo mosaic slabs.  
Hanging Signs. Now they do not replace big dripleaves and spore blossoms and cannot be hung on bamboo saplings. Also, the "Place" message is displayed correctly in relation to all kinds of signs.
Camels cannot be used to pass through deep waters, have a correct position when loading, and can walk over one and a half blocks without having to jump.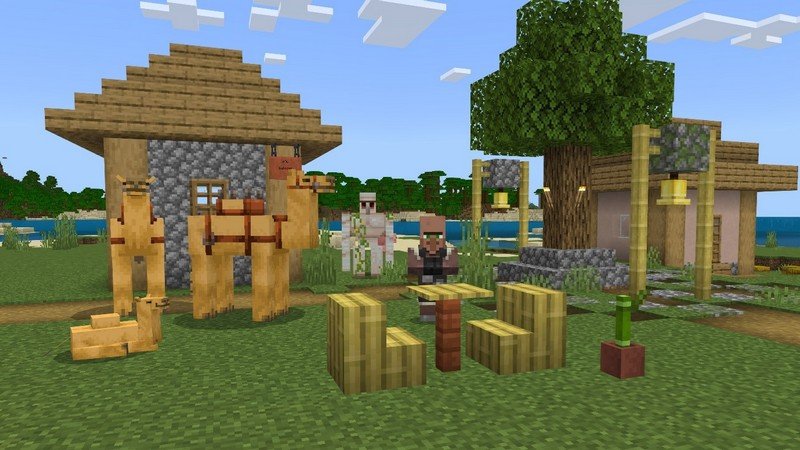 You may also notice that the following problems have been fixed:
Boats, even if there are entities inside, disappear when pushed up by a piston
Players not being able to interact in all the possible ways with book and quill
By entering Realms, players receiving error messages and being showed texts that do not fit the screen
Game lagging because of bee hives, buckets with tadpoles and other blocks containing entities
Shulker Boxes filled with items causing game lags
The entity jump button being inconsistent with the rest of the buttons
Mouse delay issues on Xbox
The sign text screen remaining open when entering Spectator mode while typing on it
Pressure plates, tripwire hooks, and other such blocks remaining active when entering Spectator Mode
If you want to know more details about this beta before downloading it, there is a video trailer below this article that you can watch.
Keep visiting us as often as possible and we promise that you will be always up to date with the latest game versions and any other news coming from Mojang Studios. Enjoy your time!
Clip Trailer of Minecraft Bedrock 1.19.50.23
---
9 November, 2022